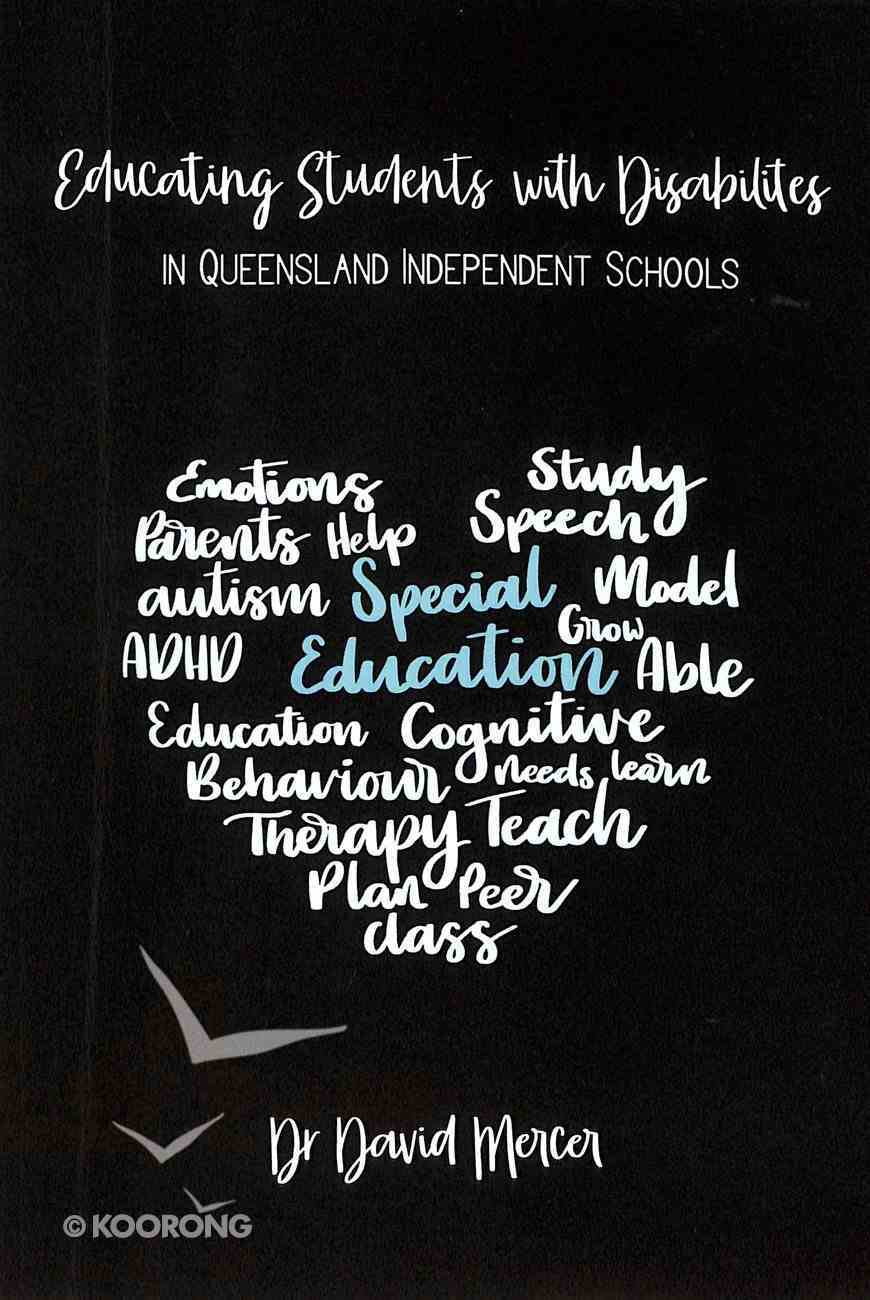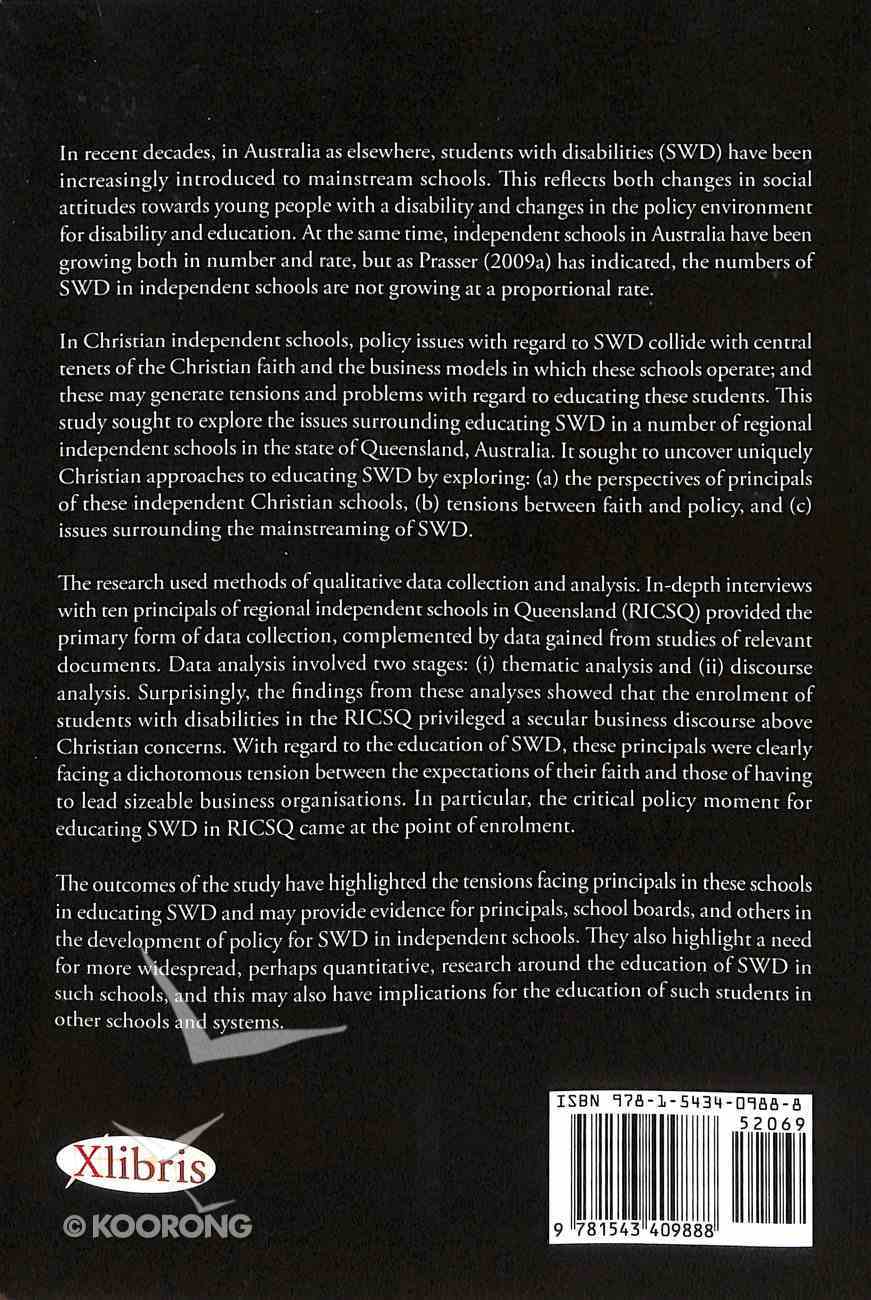 Educating Students With Disabilities in Queensland Independent Christian Schools
In recent decades, in Australia as elsewhere, students with disabilities (SWD) have been increasingly introduced to mainstream schools. This reflects both changes in social attitudes towards young people with a disability and changes in the policy environment for disability and...
Locally Sourced
Available to Order
---
Expected to ship within 10 days from Australia.
---
Free Shipping
for orders over $99.
In recent decades, in Australia as elsewhere, students with disabilities (SWD) have been increasingly introduced to mainstream schools. This reflects both changes in social attitudes towards young people with a disability and changes in the policy environment for disability and education. At the same time, independent schools in Australia have been growing both in number and rate, but as Prasser (2009a) has indicated, the numbers of SWD in independent schools are not growing at a proportional rate. In Christian independent schools, policy issues with regard to SWD collide with central tenets of the Christian faith and the business models in which these schools operate; and these may generate tensions and problems with regard to educating these students. This study sought to explore the issues surrounding educating SWD in a number of regional independent schools in the state of Queensland, Australia. It sought to uncover uniquely Christian approaches to educating SWD by exploring: (a) the perspectives of principals of these independent Christian schools, (b) tensions between faith and policy, and (c) issues surrounding the mainstreaming of SWD. The research used methods of qualitative data collection and analysis. In-depth interviews with ten principals of regional independent schools in Queensland (RICSQ) provided the primary form of data collection, complemented by data gained from studies of relevant documents. Data analysis involved two stages: (i) thematic analysis and (ii) discourse analysis. Surprisingly, the findings from these analyses showed that the enrolment of students with disabilities in the RICSQ privileged a secular business discourse above Christian concerns. With regard to the education of SWD, these principals were clearly facing a dichotomous tension between the expectations of their faith and those of having to lead sizeable business organisations. In particular, the critical policy moment for educating SWD in RICSQ came at the point of enrolment. The outcomes of the study have highlighted the tensions facing principals in these schools in educating SWD and may provide evidence for principals, school boards, and others in the development of policy for SWD in independent schools. They also highlight a need for more widespread, perhaps quantitative, research around the education of SWD in such schools, and this may also have implications for the education of such students in other schools and systems.
-Publisher