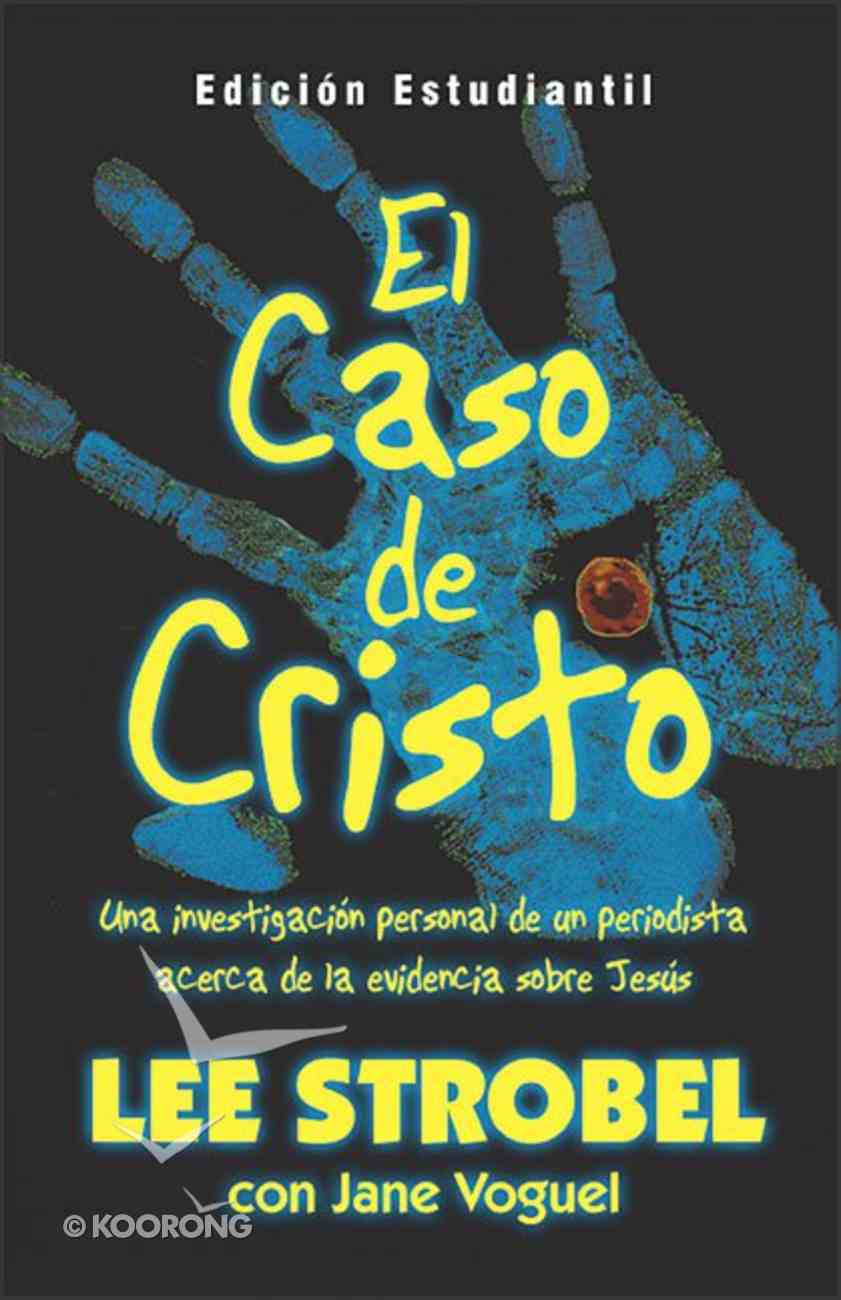 El Caso De Cristo: Para Jove (The Case For Christ: Youth Edition)
There's little question that He actually lived. But miracles? Rising from the dead? Some of the stories you hear about Him sound like just that--stories. A reasonable person would never believe them, let alone believe the claim that He's the...
---
Free Shipping
for orders over $99.
There's little question that He actually lived. But miracles? Rising from the dead? Some of the stories you hear about Him sound like just that--stories. A reasonable person would never believe them, let alone believe the claim that He's the only way to God!But a reasonable person would also make sure that he or she understood the facts before jumping to conclusions. That's why Lee Strobel--an award-winning legal journalist with a knack for asking tough questions--decided to investigate Jesus for himself. An atheist, Strobel felt certain his findings would bring Christianity's claims about Jesus tumbling down like a house of cards. He was in for the surprise of his life. Join him as he retraces his journey from skepticism to faith. You'll hear expert testimony as you sift through the truths that history, science, psychiatry, literature, and religion reveal. Like Strobel, you'll be amazed at the evidence--how much there is, how strong it is, and what it says. The facts are in. What wil
-Publisher
SPANISH EDITION. A new presentation of the material in Lee Strobel's best-selling and Gold Medallion Award-winning book 'The Case for Christ', written specifically for ages 12 and up, and translated into Spanish.
-Publisher
Atheist-turned-Christian, Lee Strobel is the former award-winning legal affairs editor of The Chicago Tribune. He holds a Master of Studies in Law degree, as well as a journalism degree and was a professional journalist for 14 years, winning Illinois' top honours for investigative reporting and public service journalism from United Press International.

In 1981, after a two-year investigation of the evidence for Jesus, Lee received Christ as his Saviour, and subsequently became a teaching pastor at two of America's largest churches - Willow Creek Community Church, Chicago in 1987 and Saddleback Valley Community Church, California in 2000. In 2002 he left Saddleback's staff to focus on writing.

A New York Times best-selling author of nearly 20 books, he has been described by the Washington Post as "one of the evangelical community's most popular apologists." His journey from atheism to faith has been documented in the Gold Medallion-winning books The Case for Christ, Inside the Mind of Unchurched Harry and Mary and The Case for Faith.

His other best-sellers include Surviving a Spiritual Mismatch in Marriage, which he co-authored with his wife, Leslie; God's Outrageous Claims and What Jesus Would Say? Lee also shared the prestigious ECPA Jordon Christian Book of the Year award in 2005 for a curriculum he co-authored about the movie The Passion of the Christ.

Lee is also co-author of the Becoming a Contagious Christian training curriculum, which is used around the world. And his articles have been published in a variety of magazines, including Discipleship Journal, Marriage Partnership, The Christian Research Journal, Guideposts, and Decision. He is also a contributing editor and columnist for Outreach on-line magazine.

Lee and Leslie have been married for 33 years and live in Southern California. They have a daughter, Alison, and son Kyle who is married to Kellie, both Alison and Kyle are writers.
- Koorong
Bestsellers in Global Language