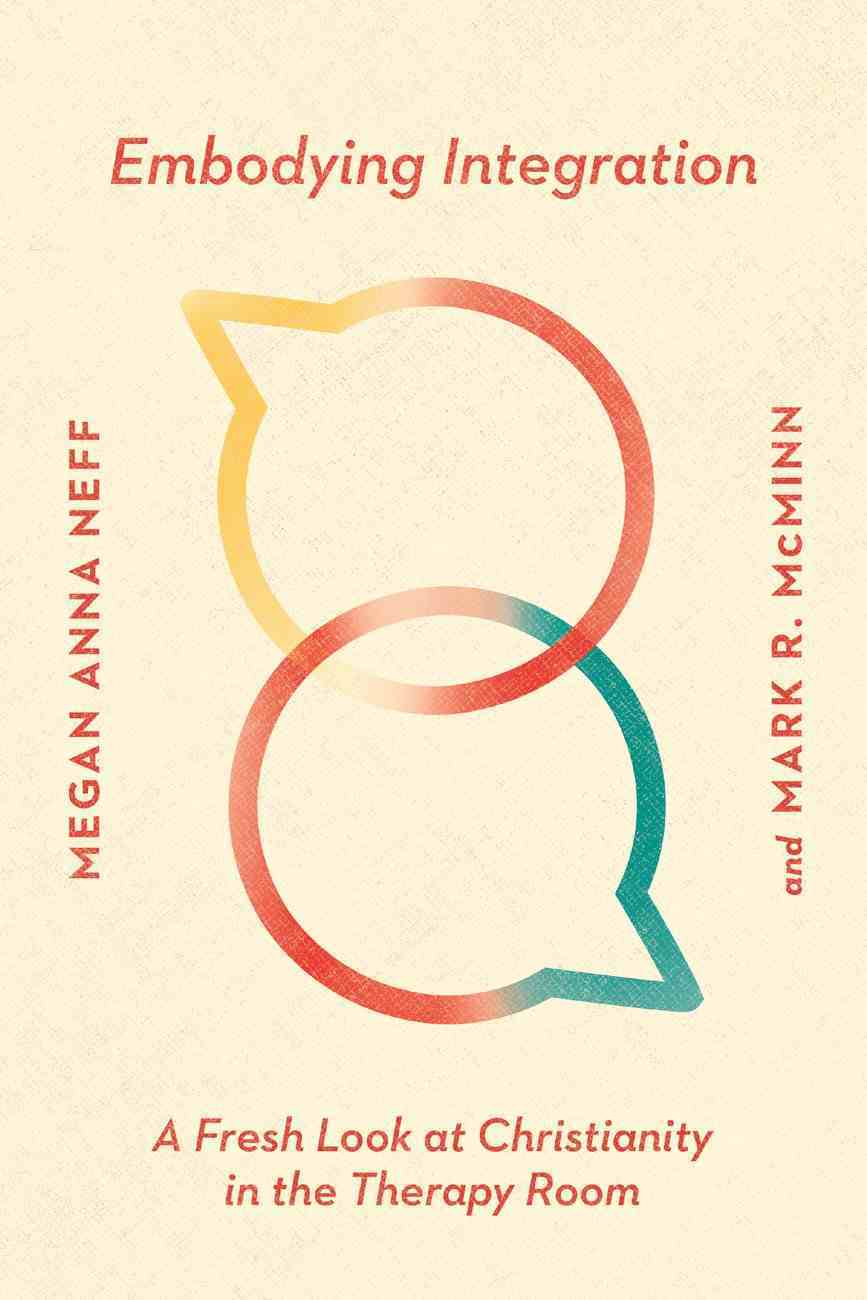 Discussing spirituality and religion in the therapy room is increasingly accepted, some even forgetting that integration of psychology and Christianity was once a rare thing. Yet even as the decades-long integration movement has been so effective, the counselor's lived context...
Instant download
---
Expected to ship tomorrow from Australia.
---
Read using our free app on your tablet or mobile!
---
Free Shipping
for orders over $99.
Discussing spirituality and religion in the therapy room is increasingly accepted, some even forgetting that integration of psychology and Christianity was once a rare thing. Yet even as the decades-long integration movement has been so effective, the counselor's lived context in which integration happens grows increasingly complex, and the movement has reached a new turning point. Christian practitioners need a fresh look at integration in a postmodern world. In Embodying Integration, Megan Anna Neff and Mark McMinn provide an essential guide to becoming integrators today. Representing two generations of counselor education and practice, they model how to engage hard questions and consider how different theological views, gendered perspectives, and cultures integrate with psychology and counseling. "Many students," they write, "don't want models and views that tend to simplify complexity into categories. They are looking for conversation that helps them dive into the complexity, to ponder the nuances and messiness of integration." More than focusing on resolving issues, Neff and McMinn help situate wisdom through personally engaging, diverse views and narratives. Arising from conversations between an up-and-coming practitioner and her veteran integrator father, this book considers practical implications for the day-to-day realities of counseling and psychotherapy. Personal stories, dialogues between the coauthors, and discussion questions throughout help students, teachers, mental health professionals, and anyone interested in psychology and faith to enter-and continue-the conversation.
-Publisher
Megan Anna Neff has an M.Div from Princeton Theological Seminary. She has lived in Malawi and Ghana where she became a student of African Christianity. She currently resides with her husband in Portland, Oregon where she works with families with newborns as a postpartum doula. She is the co-author of Walking Gently on the Earth: Making Faithful Choices About Food, Energy, Shelter and More
Discussing Spirituality And Religion In The Therapy Room Is Increasingly Accepted, Some Even Forgetting That Integration Of Psychology And Christianity Was Once A Rare Thing. Yet Even As The Decades-long Integration Movement Has Been So Effective, The Counselor's Lived Context In Which Integration Happens Grows Increasingly Complex, And The Movement Has Reached A New Turning Point. Christian Practitioners Need A Fresh Look At Integration In A Postmodern World. In Embodying Integration, Megan Anna Neff And Mark Mcminn Provide An Essential Guide To Becoming Integrators Today. Representing Two Generations Of Counselor Education And Practice, They Model How To Engage Hard Questions And Consider How Different Theological Views, Gendered Perspectives, And Cultures Integrate With Psychology And Counseling. "many Students," They Write, "don't Want Models And Views That Tend To Simplify Complexity Into Categories. They Are Looking For Conversation That Helps Them Dive Into The Complexity, To Ponder The Nuances And Messiness Of Integration." More Than Focusing On Resolving Issues, Neff And Mcminn Help Situate Wisdom Through Personally Engaging, Diverse Views And Narratives. Arising From Conversations Between An Up-and-coming Practitioner And Her Veteran Integrator Father, This Book Considers Practical Implications For The Day-to-day Realities Of Counseling And Psychotherapy. Personal Stories, Dialogues Between The Coauthors, And Discussion Questions Throughout Help Students, Teachers, Mental Health Professionals, And Anyone Interested In Psychology And Faith To Enter-and Continue-the Conversation.
Introduction: Reflections On Contemporary Integration
<strong>part 1: Facing Difficulty</strong>
1. Lament: How Do We Make Sense Of The Deep Aches In Life?
2. Uncertainty, Meaning, And Enjoyment: Does Anything Make Sense When The World Is Such A Mess?
Facing Difficulty: Final Conversation
<strong>part 2: Pondering God</strong>
3. Imaging God: What Does My View Of God Have To Do With My Work As A Counselor Or Psychotherapist?
4. Considering Atonement: From What Are We Being Saved?
Pondering God: Final Conversation
<strong>part 3: God In The World</strong>
5. Mission Of God: What Is God Up To In The World?
6. God With Us: Where Is God Amid The Deep Uncertainties Of Life?
God In The World: Final Conversation
Epilogue
References
Name And Subject Index