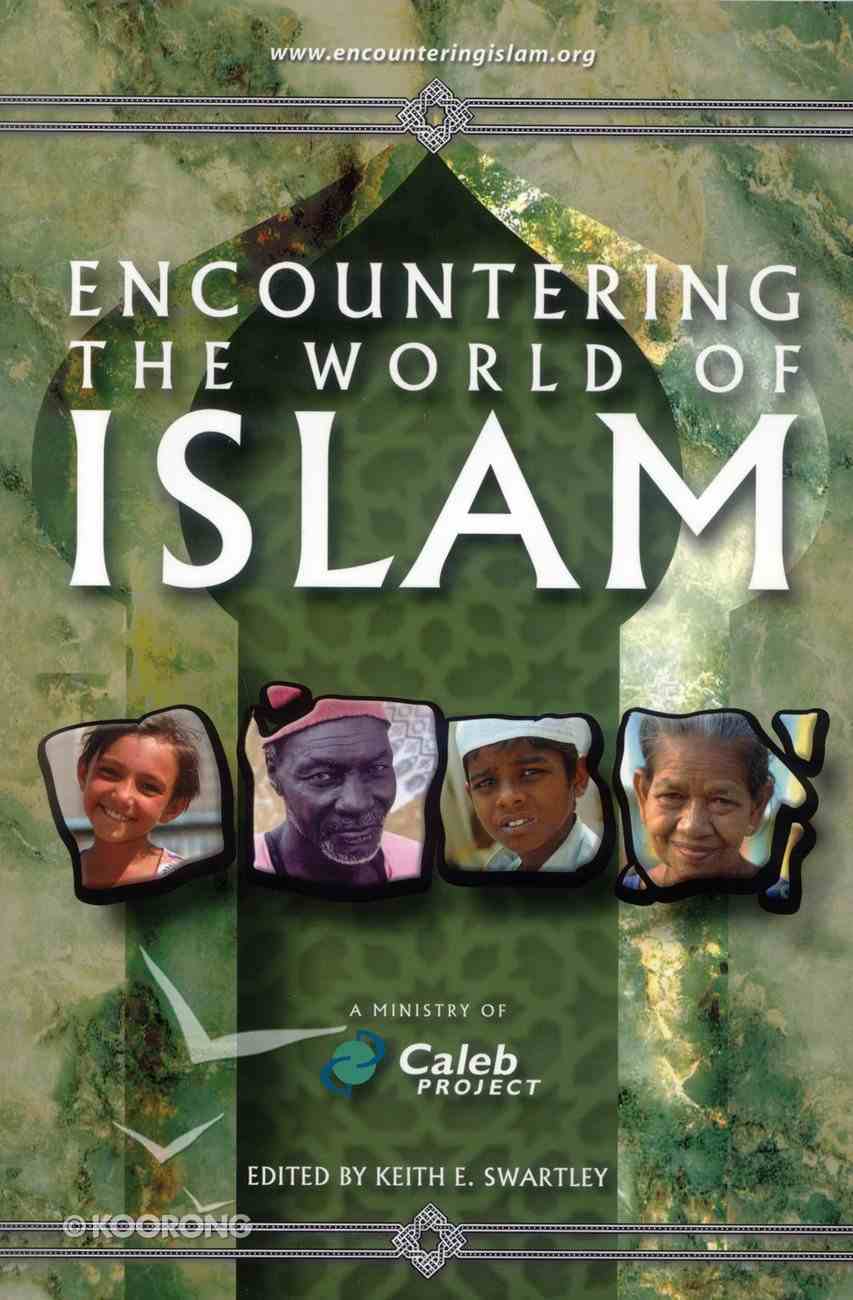 Encountering the World of Islam
---
Free Shipping
for orders over $99.
12 Lessons
-Publisher
Investigate Islam through this positive and hopeful 600-page book. Encountering the World of Islam explores the Muslim world and God's plan for Muslims. Read from a collection of writings about the life of Muhammad, the history of Islamic civilization, Islamic beliefs, Muslims today, and the everyday lives of Muslims from Morocco to Indonesia. Gain insight into diverse Muslim cultures and worldviews as well as Christian outreach toward Muslims, our response to Islam, and prayer for the Muslim world. Writings from more than 80 different practitioners will introduce you to the multi-faceted world of Islam. This book is used as the textbook for the Encountering the World of Islam course.
-Publisher
Encountering the World of Islam guides you on a journey into the lives of Muslims around the world and in your neighborhood. Through this comprehensive collection, you will learn about Muhammad and the history of Islam, gain insight into today's conflicts, and dispel western fears and myths. You will also discover the frustrations and desires of Muslims and learn how to pray for and befriend them. Encountering the World of Islam provides a positive, balanced, and biblical perspective on God's heart for Muslims and equips you to reach out to them in Christ's love.Encountering the World of Islam features articles from eighty authors who have lived throughout the Muslim world, from West Africa to Southeast Asia. Experienced missionaries, scholars of Islam, and other well-known authors, including several Muslims, contribute to this extensive ministry resource.
-Publisher
Keith Swartley, who works for Pioneers, first befriended Muslims in 1983. Since then he has enjoyed learning from and sharing with Muslims in Indonesia, Kazakhstan, Kenya, Kyrgyzstan, South Korea, Turkey, United Kingdom, and the United States. Keith facilitates Encountering the World of Islam courses as a ministry of Pioneers.
Bestsellers in World Religions