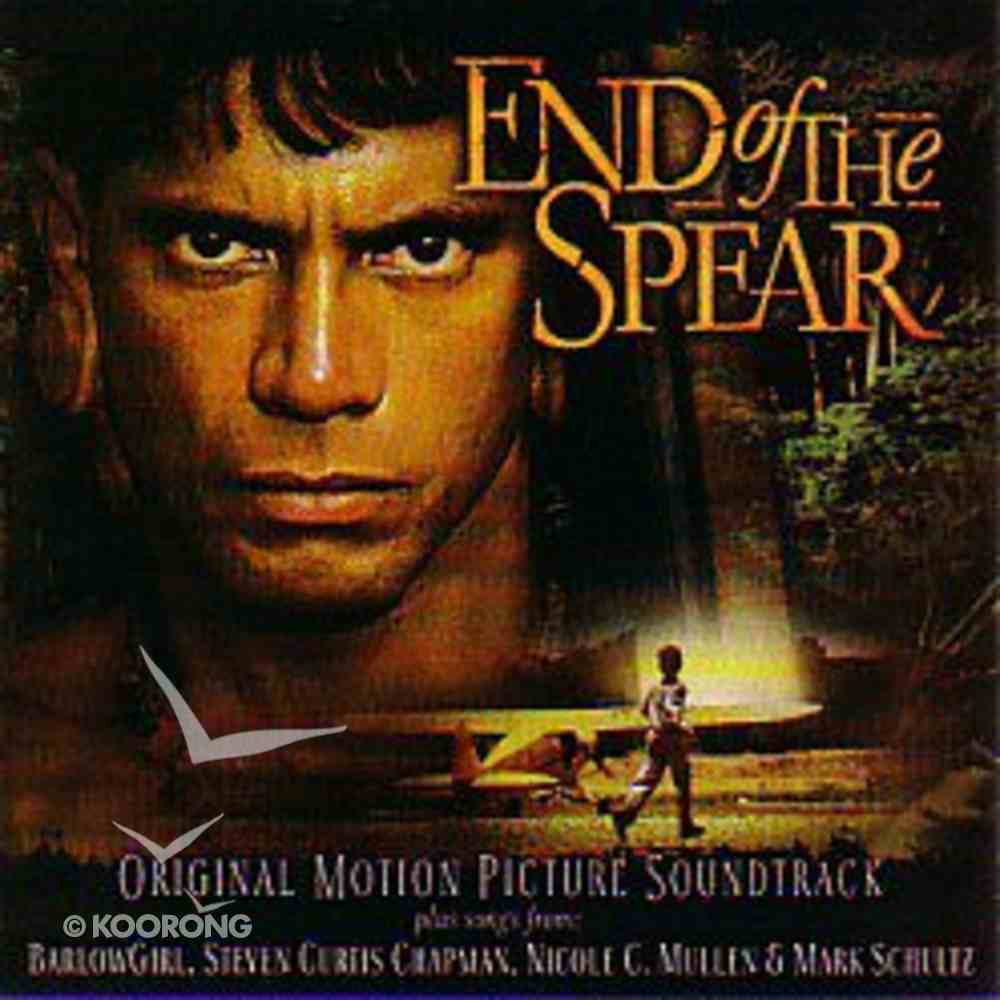 End of the Spear Motion Picture Soundtrack
---
Free Shipping
for orders over $99.
End of the Spear Motion Picture Soundtrack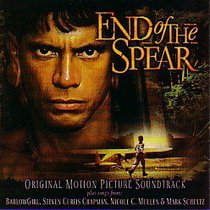 1. No Greater Love
End of the Spear Motion Picture Soundtrack - DISC 1
1. No Greater Love

0:59

2. River Requiem

0:59

3. Darkness Falls

0:59

4. Aftermath

0:59

5. Fleeing

0:59

6. You Led Me

0:59

7. Father And Son

0:59

8. Mincayani

0:59

9. Jaguar Hunt

0:59

10. Vengeance

0:59

11. Bibanka

0:59

12. Amazon Heights

0:59

13. Flight Of The Wood Bee

0:59

14. Deception

0:59

15. Tears In The Sand

0:59

16. Search

0:59

17. Loss

0:59

18. Always Love You

0:59

19. Confession

0:59

20. Moving On

0:59

21. Memories

0:59

22. Mincayani And Dayumae

0:59

23. I Will Not Kill

0:59

24. First Meeeting

0:59

25. The Way Of The Tribe

0:59

26. Time That Is Left

0:59

27. Desperation

0:59

28. She`s Gone

0:59

29. Rachel`s Funeral

0:59

30. God Follower

0:59
Being a songwriter is like having a special license to explore the world and take your audience along on the journey. Some writers prefer to look no further than their own experiences, plumbing the depths of their souls for songs. Some intently observe the parade of life swirling around them and capture stories from other peoples lives. Singer/songwriter Mark Schultz is equally skilled at both approaches. Its a gift he demonstrates yet again on his latest Word Records collection Broken and Beautiful.
I feel I know what Im supposed to do in lifewrite songs, perform and communicate, says Schultz, who in just six years has become one of the industrys most successful songwriters, penning such poignant hits as Hes My Son, Remember Me and Letters from War, which was selected as the centerpiece of the U.S. Armys 2004 Be SafeMake It Home campaign. Schultz hit, Back in His Arms Again was named BMIs Christian Song of the Year in 2003. I Am the Way was cited as the Christian Song of the Year by American Songwriter magazine in 2001.


Nicole Coleman Mullen is an award-winning gospel singer, songwriter, and choreographer. She was born and raised in Cincinnati, Ohio. Mullen wrote her first song at the age of 12. She recorded her first solo album, Don't Let Me Go, in 1991 with the independent label Frontline Records. Mullen continued her singing-songwriting-choreography career in the 1990s, singing backup for Michael W. Smith and for the Newsboys, writing for Jaci Velasquez, and working as a dancer/choreographer with Amy Grant. She also provides backup vocals in the music video at the end of the VeggieTales program, Larry-Boy and the Fib from Outer Space! and the opening of the VeggieTales program, Larry-Boy and the Rumor Weed. She was signed to Word Records in 1998 by VP of A and R Brent Bourgeois.
Some of her other award winning albums include Everyday People, Sharecropper's Seed, Vol. 1, Following His Hand: A Ten Year Journey, Wish Me Love, Nicole C. Mullen and Talk About It.


With more than ten million records sold in a career that began in 1987, Steven Curtis Chapman has recorded fifteen projects with Sparrow Records. He's received five GRAMMY awards, an American Music Award, 50 Dove Awards (more than any other artist to date), has recorded 44 no. 1 radio hits as well as numerous other honours. His platinum and gold albums include: Speechless, Heaven In The Real World, Declaration, Greatest Hits, Music Of Christmas, Signs Of Life, The Great Adventure, More To This Life and For The Sake Of The Call.- Publisher.
Bestsellers in Easy Listening