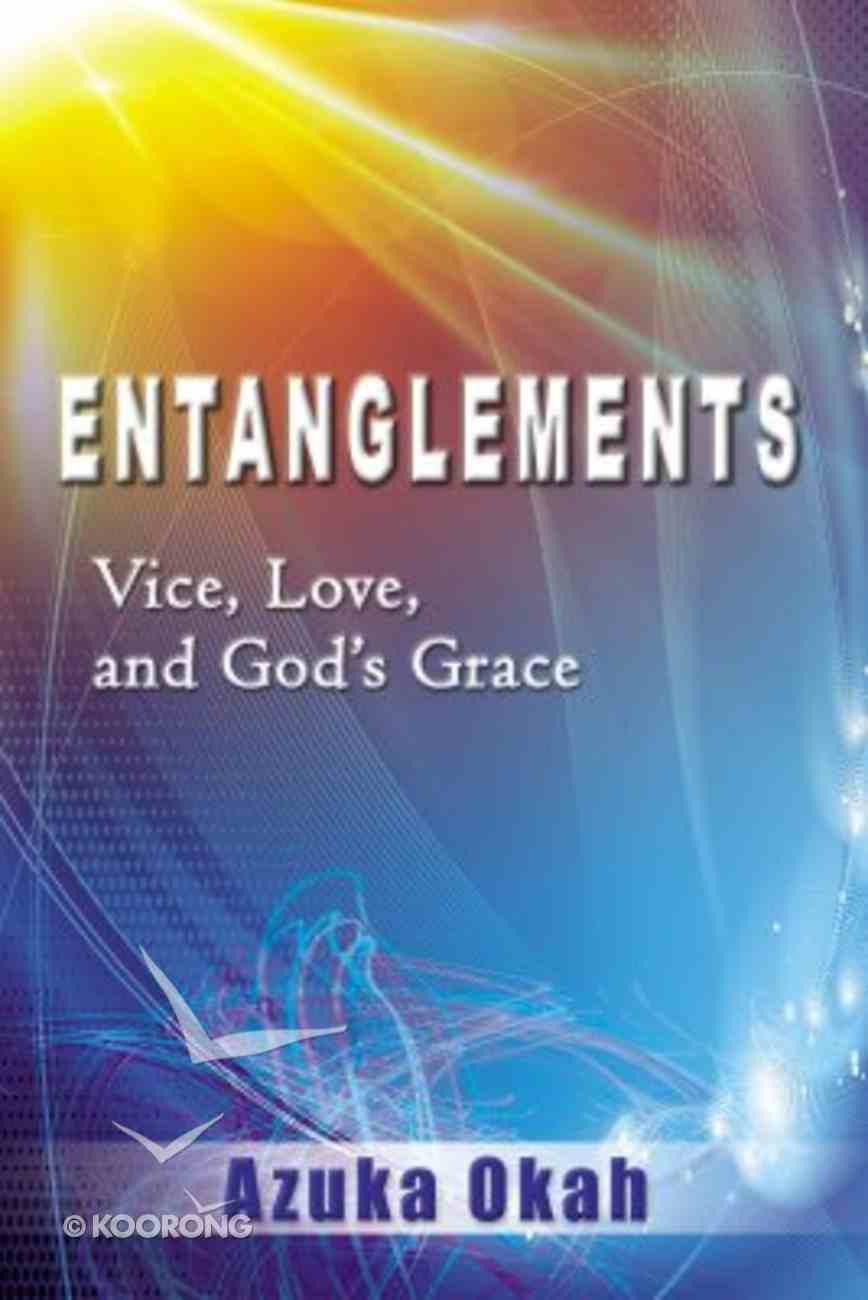 Entanglements: Vice, Love, and God's Grace
These 354mL stoneware mugs feature brightly coloured interiors and motifs combined with inspirational, God-centred messages. Microwave and dishwasher safe. Purple / God's Mercies Are New Every Morning
Supplier is out of stock indefinitely
Unavailable
---
Free Shipping
for orders over $99.
These 354mL stoneware mugs feature brightly coloured interiors and motifs combined with inspirational, God-centred messages. Microwave and dishwasher safe.
Purple / God's Mercies Are New Every Morning
:If you are bound in the throes of an illicit affair, if you're desperate for love-pause in your journey and take a closer look.
It is God's design and desire for you to know and experience real love. There is no vice you cannot extinguish or relinquish, with God's help.
Entanglements is a very candid look at the snares that trap Christians in lives that are not joyful and full of God's abundance. The author, Azuka Okah, examines closely specific vices that keep believers tangled up within them-selves-held in bondage by things that provide only temporary satisfaction.
Throughout the book are practical principles that you can apply immediately to your life that will enrich and bless you moment by moment. Each chapter concludes with a Holy Spirit-inspired prayer or poem that reflects the passionate heart of an author who is committed to helping you live a life of freedom and total love.
Firmly based on Scripture, Entanglements gives you the tools required to dig out of addiction and dependence on the world-and weapons to fight against satan's deceitful plans for destruction. This book is written for Christians who sincerely want to change their lives and will seriously consider the inspired words of God.
-Publisher
Azuka Okah, her husband, and their four children live in Johannesburg, South Africa. As God s handmaiden for the end times, she attends a variety of churches. While visiting churches, plus her daily walk with God, she writes what He has deposited in her heart to reveal or expose.
Bestsellers in Relationships