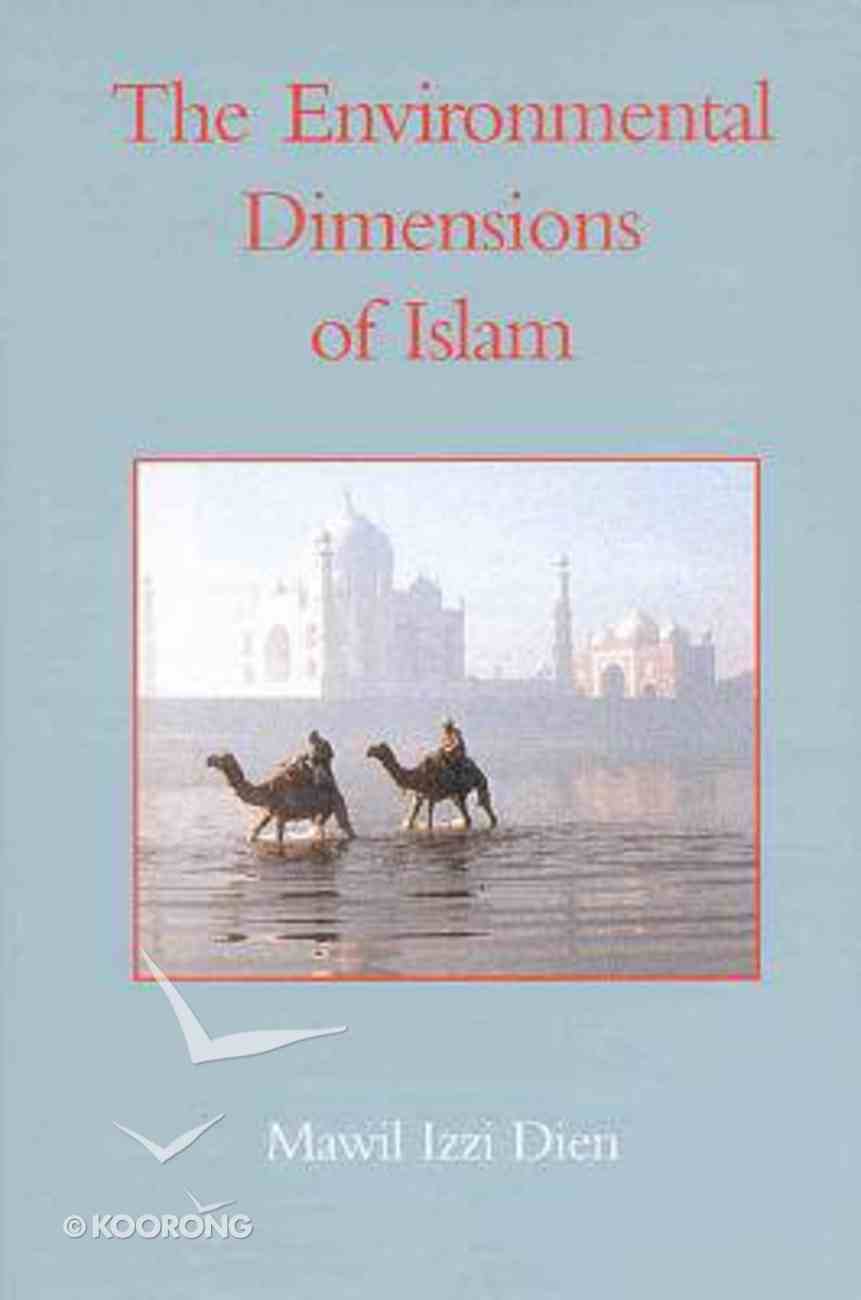 Environmental Dimensions of Islam
Islamic attitudes are of increasing concern to the Western world and environmental issues claim much attention as well. Few non-Muslims realize, however, that there is a distinctive Islamic contribution to the debate on the environment which Dr. Dien provides here....
This item is a special order. Payment is by credit card only. Orders for this item cannot be cancelled or returned.
0 Available.
---
Free Shipping
for orders over $99.
Islamic attitudes are of increasing concern to the Western world and environmental issues claim much attention as well. Few non-Muslims realize, however, that there is a distinctive Islamic contribution to the debate on the environment which Dr. Dien provides here. His book views the topic from historical, theological, philosophical, legal and ethical perspectives, examining such aspects as the Koranic doctrine of Creation, human responsibility and the actions of governments. His conclusions will challenge those of all faiths, and none, to reconsider their attitudes towards the natural world and its conservation.
-Publisher
Islamic attitudes are of increasing concern to the Western world and environmental issues claim much attention as well. Perhaps, though, few non-Muslims realise that there is a distinctive Islamic contribution to the environmental debate; consequently, it provides a much needed Islamic input into the world-wide process of consultation on the future of the planet. Born from the 1992 Earth Summit, this book is a major account of Islam's contribution to the environmental debate. Dr Izzi Dien views the topic from historical, theological, philosophical, legal and ethical perspectives, examining such aspects as the Quranic doctrine of Creation, human responsibility and the actions of governments. His conclusions will not only be an invaluable submission to ecological groups but enlighten the general public, both inside and outside the Islamic community, about Muslim teaching on this area. The Environmental Dimensions of Islam is an important book, touching on issues of community, empowermen
-Publisher
Bestsellers in Christian Worldview