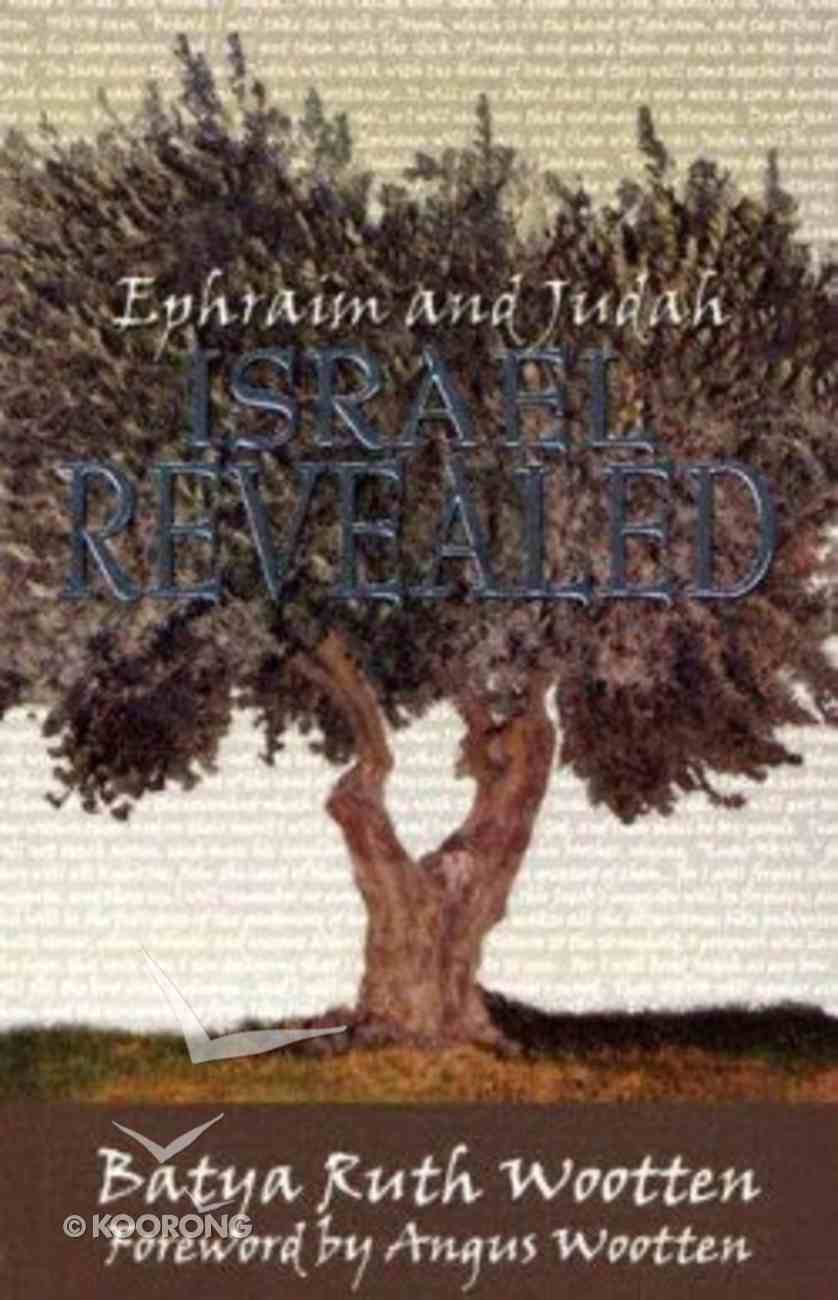 Ephraim & Judah Israel Revealed
Batya's writings are causing a stir among Believers!. Her concise version of the best-selling classic, Who Is Israel? provides a quick overview of the hot new subject that everyone is talking about. Batya succinctly explains Israel, and the Biblical truths...
Unavailable. Out of Print. Only available while stock lasts.
Out of Print
---
Free Shipping
for orders over $99.
Batya's writings are causing a stir among Believers!. Her concise version of the best-selling classic, Who Is Israel? provides a quick overview of the hot new subject that everyone is talking about. Batya succinctly explains Israel, and the Biblical truths she presents are encouraging a reformation in the Body of Messiah! This Scripture-based book is inspiring Believers everywhere. It is helping Christian and Jews to see both the houses of Israel: Ephraim and Judah (Isa 8:14). It is helping them to understand how each fits into the Father's eternal plan and is thus helping to bring restoration to all Israel. Israel Revealed will encourage you. It will even change your life. It explains "the fullness of the Gentiles" and the "blindness" of Israel. If you have felt something is "missing" in your life, or have an unexplainable love for the Jewish people, or desire to celebrate the feasts of Israel, then this is the book for you. It lifts up Messiah Yeshua (Jesus) and shows Him to be the epitome of all that is Israel. The truths that unfold on these pages will enrich your relationship with the God of Israel. They will lead Jewish and non-Jewish Believers -- Judah and Ephraim -- to become the promised "one new man." Includes maps, charts, and lists, that help to clarify misconceptions about Israel. Read and be blessed.
-Publisher
Ephraim and Judah Israel Revealed offers a succinct updated overview of the material presented in the best-selling seminal classic, Who is Israel?, by Batya Wootten. It includes maps, charts and lists that clarify misconceptions about Israel's Twelve Tribes. Like Batya's other solution driven writings, this book is sure to cause a phenomenal stir among Believers. The truth about both houses of Israel is encouraging a reformation in the Body of Messiah! Read this Scripture-based book and find out what is inspiring Believers everywhere! Book jacket.
-Publisher
Batya Wootten and her husband, Angus, were early pioneers in the Messianic movement. Decades ago they began publishing the first Messianic Materials Cata-logue, created to serve a fledgling new interest in Israel and the Jewish people.ý Batya read countless books about these subjects so she could write informed descriptions of them for the catalogue, and so discovered the great diversity of opinions about Israel's role in the world and about Israel's identity.ý Hungering to truly know the truth of the matter, she began to cry out in desperation to her Heavenly Father, asking Him to show he


Bestsellers in Biblical Studies