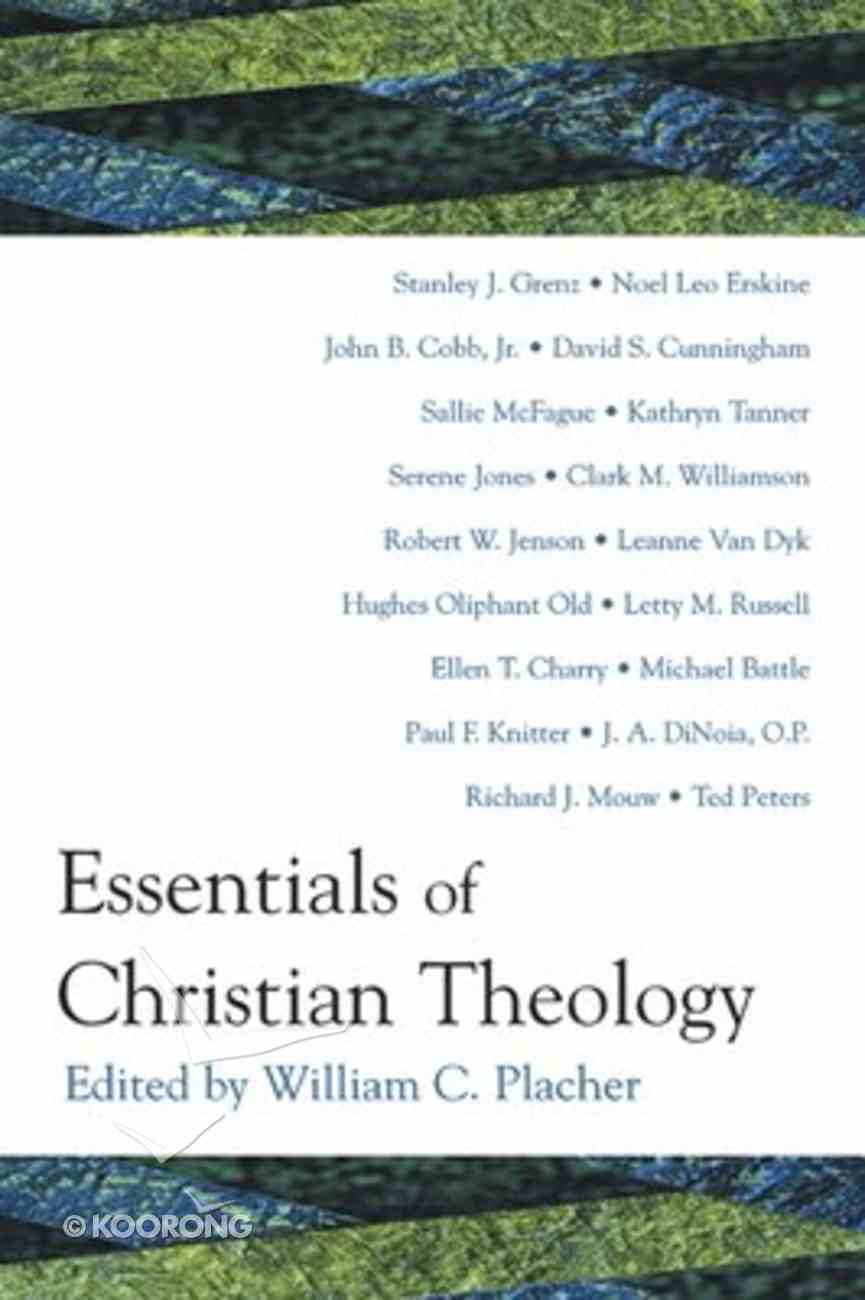 Essentials of Christian Theology
Locally Sourced
Available to Order
---
Expected to ship within 10 days from Australia.
---
Free Shipping
for orders over $99.
416 pages
-Publisher

This splendid introductory textbook for Christian theology presents two essays by leading scholars on each of the major theological questions. William Placher provides an excellent discussion of the history and current state of each doctrine while the essays explore the key elements and contemporary issues relating to these important theological concepts.


-Publisher
William C. Placher was Charles D. and Elizabeth S. LaFollette Distinguished Professor in the Humanities and Chair of the Department of Philosophy and Religion at Wabash College in Crawfordsville, Indiana. He was the author or editor of a number of books including "A History of Christian Theology", "Jesus the Savior", and "Essentials of Christian Theology", all published by WJK.
Stanley J. Grenz (1950-2005) received his D.Theol. at the University of Munich, where completed his dissertation under the supervision of Wolfhart Pannenberg. Grenz worked within the local church context as a youth director, assistant pastor and pastor, in addition he preached and lectured in numerous churches, colleges, universities and seminaries in North America, Europe, Africa, Australia and Asia. From 1990 until his unexpected death, Grenz held the position of Pioneer McDonald Professor of Baptist Heritage, Theology and Ethics at Carey Theological College and at Regent College in Vancouver, British Columbia. Grenz wrote or co-authored twenty-five books, the most recent of which is Rediscovering the Triune God: The Trinity in Contemporary Theology (2004). His other books include The Social God and the Relational Self: A Trinitarian Theology of the Imago Dei (Westminster John Knox), Beyond Foundationalism: Shaping Theology in a Postmodern Context(with John R. Franke; Westminster John Knox), The Moral Quest: Foundations of Christian Ethics (IVP), A Primer on Postmodernism (Eerdmans), Women in the Church: A Biblical Theology of Women in Ministry (with Denise Muir Kjesbo; IVP), Revisioning Evangelical Theology: A Fresh Agenda for the 21st Century (IVP), and The Millennial Maze: Sorting Out Evangelical Options (IVP).
Richard J. Mouw (Ph.D., University of Chicago) has served as president of Fuller Theological Seminary since 1993, after having served the seminary for four years as provost and senior vice president. A philosopher, scholar, and author, Mouw joined the faculty of Fuller Theological Seminary as professor of Christian philosophy and ethics in 1985. Before coming to Fuller he served for 17 years as professor of philosophy at Calvin College in Grand Rapids, Michigan. He has also served as a visiting professor at the Free University in Amsterdam.


He has been an editor of the Reformed Journal and has served on many editorial boards, including currently Books and Culture. He is the author of 17 books, including The God Who Commands; When the Kings Come Marching In; The Smell of Sawdust; He Shines in All Thats Fair: Culture and Common Grace,;Calvinism in the Las Vegas Airport, and most recently, Praying at Burger King.


Mouw serves as a panelist in the online forum On Faith offered by Newsweek and the Washington Post. In 2007 Princeton Theological Seminary awarded Mouw the Abraham Kuyper Prize for Excellence in Reformed Theology and Public Life.