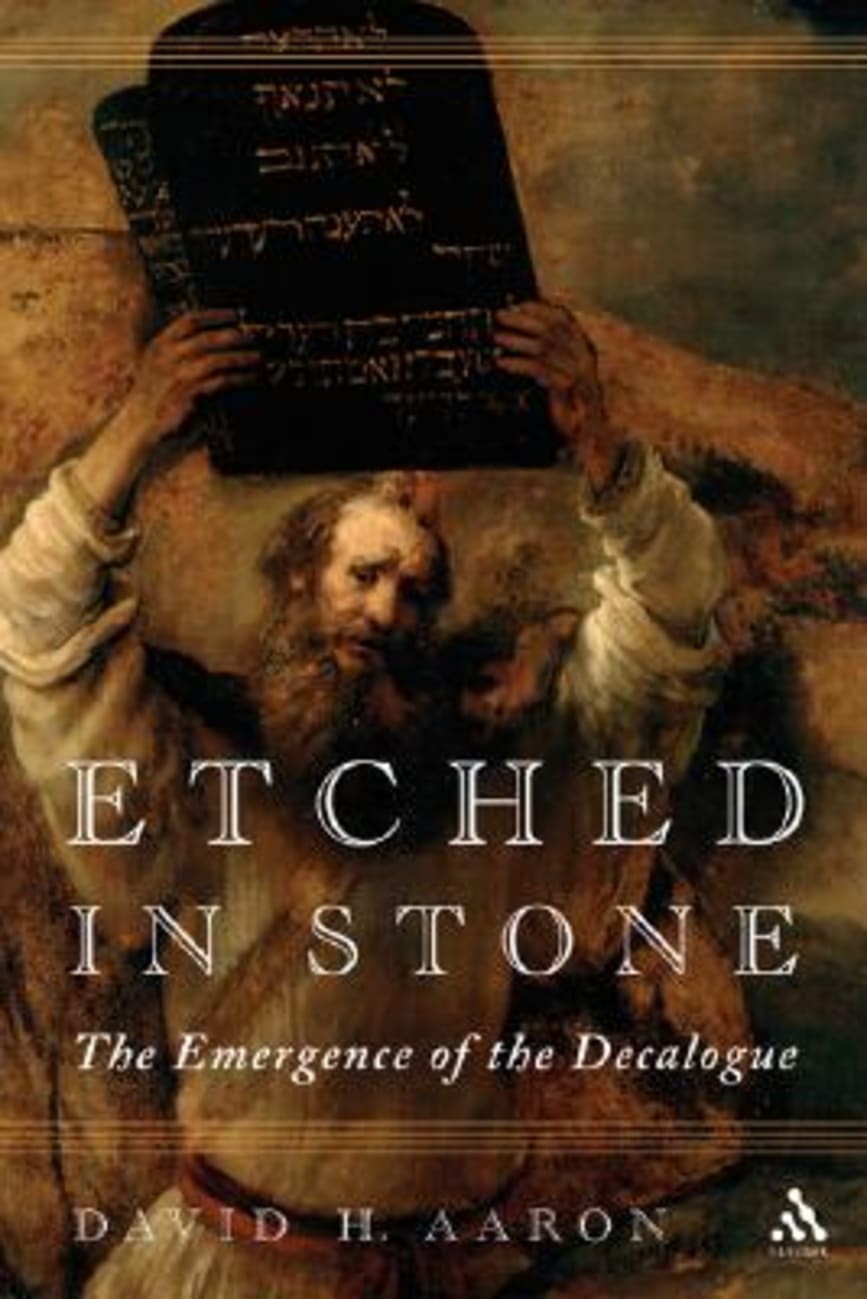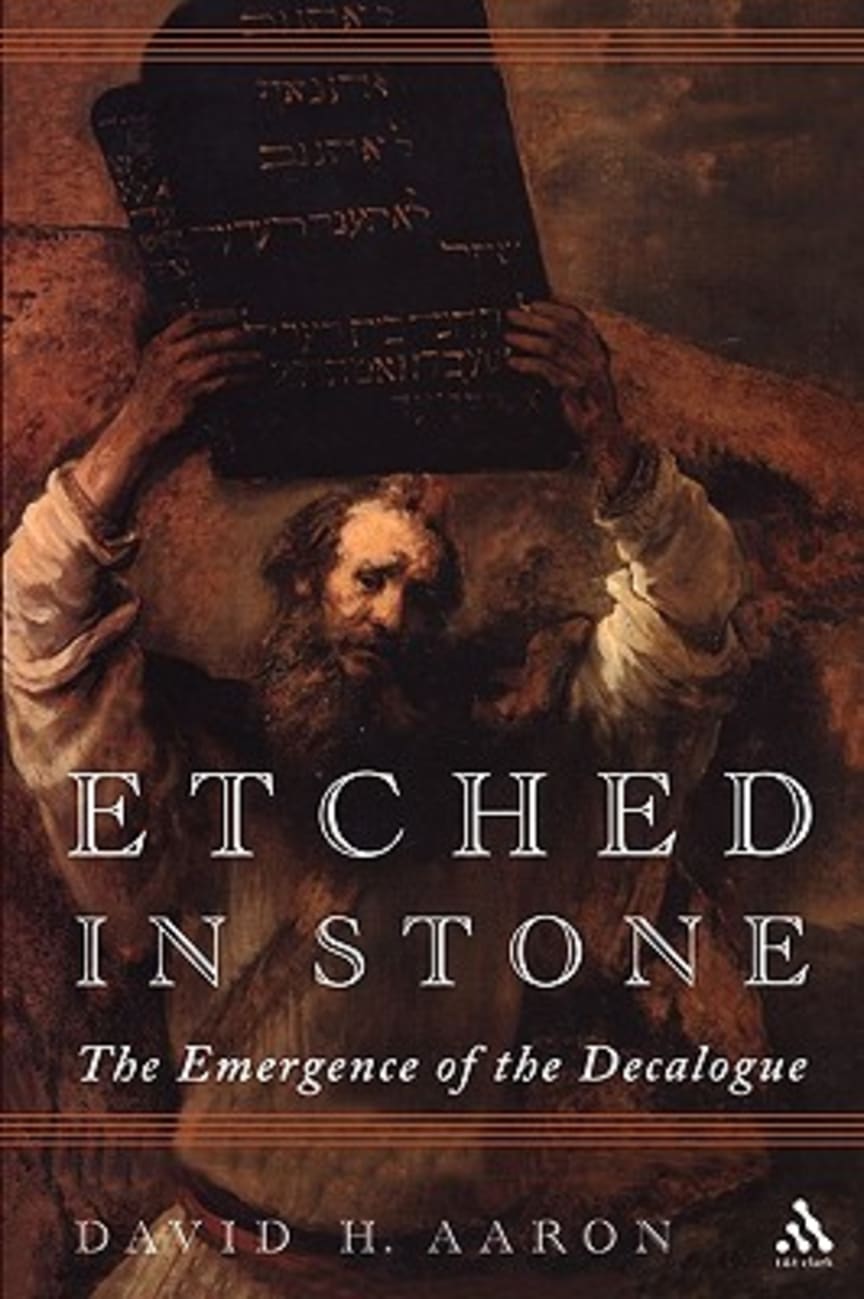 The document known as The Ten Commandments, more formally referred to as The Decalogue, remains among the most controversial and complicated passages in the Hebrew Bible. Even today, the twentieth chapter of Exodus continues to serve as a major
...
Out of Stock
Available to Order
---
Expected to ship in 7 to 8 weeks from Australia.
---
Free Shipping
for orders over $99.

Publisher Description


The document known as The Ten Commandments, more formally referred to as The Decalogue, remains among the most controversial and complicated passages in the Hebrew Bible. Even today, the twentieth chapter of Exodus continues to serve as a major religious and ethical icon within popular culture and religious communities, despite its many unexplained elements. Lawsuits over the display of Decalogue Tablets have occupied courtrooms in more than half the states of this country. And yet, few people understand that there is not one, but three versions of what are usually called "The Ten Commandments." Moreover, when their ideological underpinnings are examined closely, these versions prove to be quite antithetical to one another. Even fewer are aware of the probability that these documents were written very late in the history of biblical literature-indeed, so late as to constitute a literary afterthought in the development of Israelite ethnic self-definition. In Etched in Stone: The Emergence of the Decalogue Tradition, Aaron examines the question of when the Decalogue versions were written and why. The main focus of this book is the literary phenomenon known as "the tablets" and how it functioned within the broader narrative. Aaron argues not only that the inclusion of the Decalogue texts was quite late in the development of the Pentateuch's canon, but that their integration preserves vestiges of highly charged ideological conflicts that were inadvertently neutralized by the rather bland and generic ethical precepts coined among its verses. Etched in Stone provides a paradigm for merging a variety of critical methods (source criticism, tradition criticism, ideological criticism, redaction criticism) and literary approaches that have heretofore been under-explored. In this sense, Etched in Stone will be read by scholars for its far-reaching conclusions and used by students (undergraduates, seminary, graduate) for learning approaches to the sequencing of biblical materials. >



David Aaron, the son of a Holocaust survivor, has struggled since ea rly youth to understand the world's potential for hatred and paradoxical yearning for meaning, love, and creativity. His own spiritual journey led him to Israel, where he studied Torah and Jewish mysticism under the tutelage of the great masters. He received his rabbinical ordination in 1979 from the Israel Torah Research Institute (Yeshivat ITRI). A popular lecturer in North America and a frequent guest on radio and TV, he is the founder and dean of Isralight (www.isralight.org), an international organization with programs t



Bestsellers in Biblical Studies