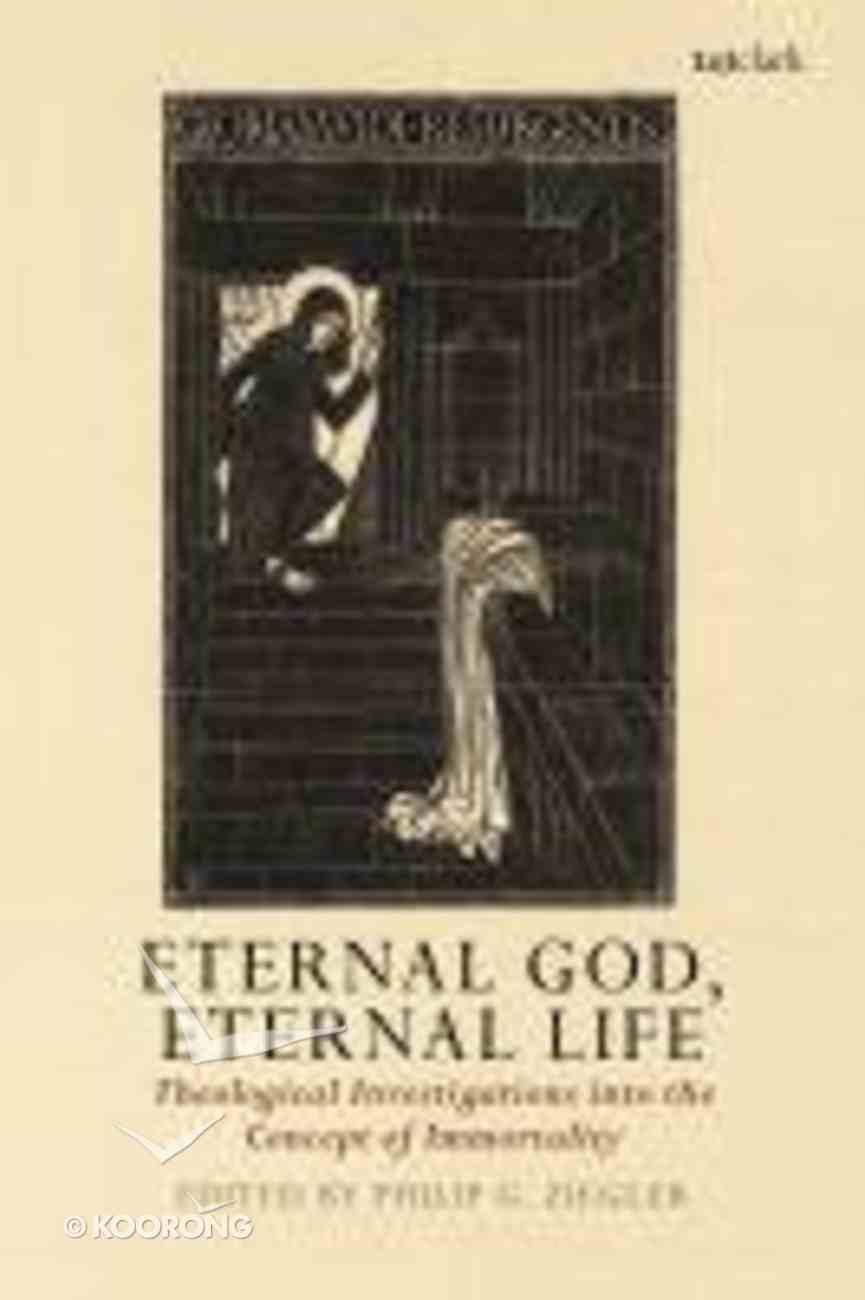 Eternal God, Eternal Life: Theological Investigations Into the Concept of Immortality
:How ought Christian faith and theology understand the concept of human immortality today? And what, if anything, might be distinctively Christian about such a concept? The contributors to this volume explore how our thinking about the prospect of human immortality...
Special Order
Payment is by credit card only. Orders for this item cannot be cancelled or returned.
---
Free Shipping
for orders over $99.
:How ought Christian faith and theology understand the concept of human immortality today? And what, if anything, might be distinctively Christian about such a concept? The contributors to this volume explore how our thinking about the prospect of human immortality is decisively determined by what we receive of the limitless life of the triune God of the gospel, and how our understanding of immortality is made concrete by the Christian hope in 'the resurrection of the body and the life everlasting'. Debates about how best to understand the eternal life of God are directly significant to how we can imagine the promise of eternal life. While immortality is generally conceived to be a future qualification of human reality, theological approaches to the question of personal immortality must investigate the difference that the hope and promise of such eternal life makes in the living of present-day spiritual life as well as in our common moral and political existence. To understand immortality as an eschatological gift of God requires that we take account of it as a formative factor at the foundations of the Christian life.
-Publisher
:editor's Introduction<i>philip G. Ziegler, University Of Aberdeen, Uk</i>ch. 1: The Order And Movement Of Eternity: Karl Barth On The Eternity Of God And Creaturely Time <i>tom Greggs, University Of Aberdeen, Uk</i>ch.2: 'you Are Good And Do Good': Some Remarks On Eternal Life And The Goodness Of God <i>christopher J. Holmes, University Of Otago, New Zealand</i>ch.3: The Resonating Body In Triune Eternity<i>markus Mhling, University Of Lneberg, Germany</i>ch.4: Angels And Immortality<i>don Wood, University Of Aberdeen, Uk</i>ch.5: How New Is New Creation? Resurrection And Creation Ex Nihilo<i>susannah Ticciati, King's College London, Uk</i>ch.6: Toward A Doctrine Of Resurrection<i>katherine Sonderegger, Virginia Theological Seminary, Usa</i>ch.7: The Enmity Of Death And Judgement Unto Life<i>philip G. Ziegler, University Of Aberdeen, Uk</i>ch.8: Eucharist And Immortality: Reformed Reflections On The Eschatological Dimension Of The Sacrament<i>paul Nimmo, University Of Aberdeen, Uk</i>ch.9: 'the Incompleteness Of The Completed': Eternal God, Eternal Life, And The Eternal Life<i>russel Re Manning, Bath Spa University, Uk</i>ch.10: Technological Immortalization And Original Mortality: Karl Barth On The Celebration Of Finitude<i>robert Song, University Of Durham, Uk</i>index