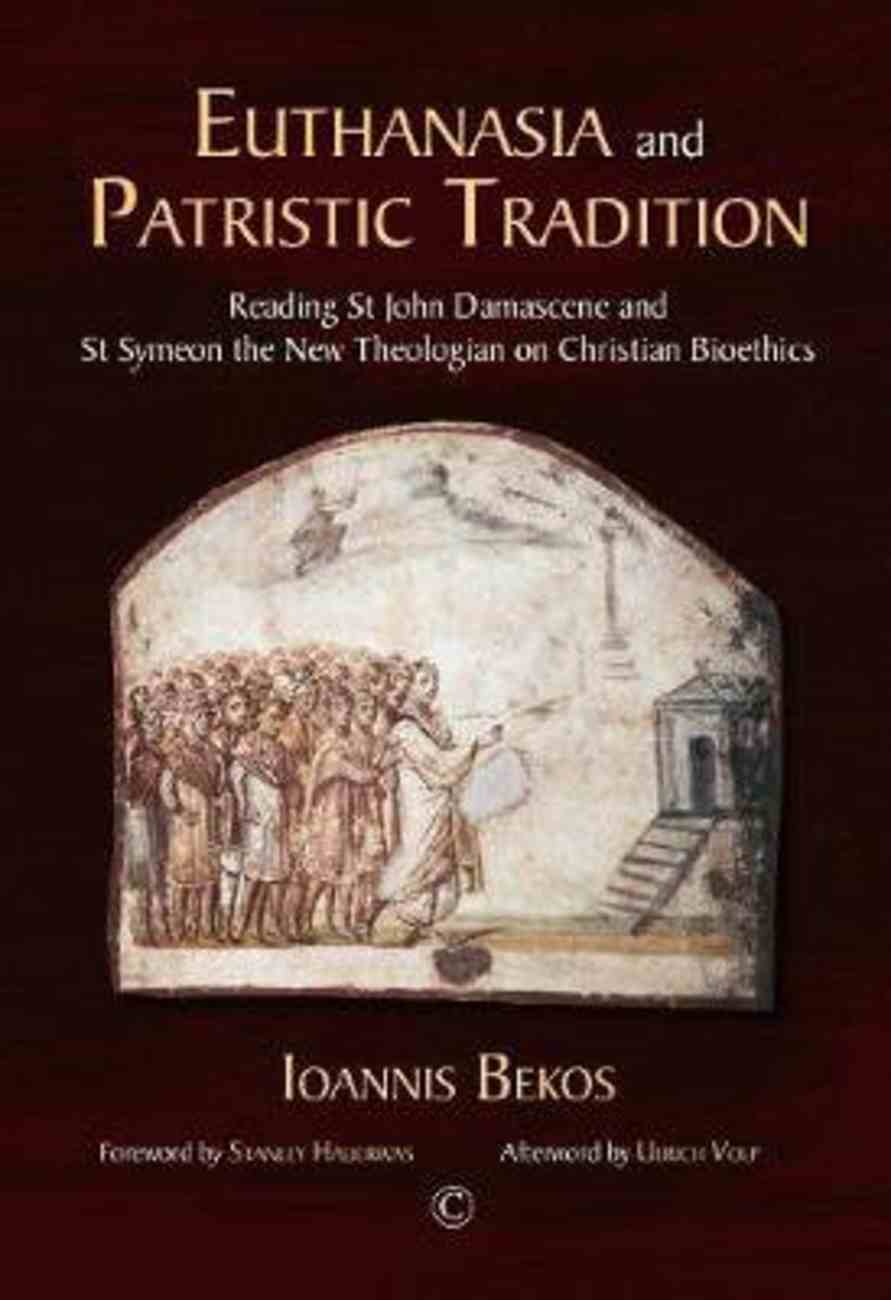 Euthanasia and Patristic Tradition Pb: Reading John Damascene and Symeon the New Theologian on Christian Bioethics
The aim of the book is to contribute to the development of Christian bioethics. Particularly, it constitutes a Christian critique of the sovereign bioethics - he kind of bioethics that shapes the relevant discussions in the public arena, and unjustifiably...
Out of Stock
Available to Order
---
Expected to ship in 5 to 6 weeks from Australia.
---
Free Shipping
for orders over $99.
The aim of the book is to contribute to the development of Christian bioethics. Particularly, it constitutes a Christian critique of the sovereign bioethics - he kind of bioethics that shapes the relevant discussions in the public arena, and unjustifiably imposes particular values, boundaries and conditions on the discussion relevant to bioethical dilemmas - with special reference to the issues surrounding euthanasia. This critique is made, firstly, on the ground of the assumption that all theories of human existence, including sovereign bioethics share a common ground - all theories serve their own needs of self-presentation through presenting their subjective principles as objective and therefore as appropriate for power claims over human life. This is exemplified through a thorough analysis of the current discussion on euthanasia. Such a procedure is an innovative way on how current bioethics should be examined and evaluated. Such a critique of the sovereign bioethics is further developed on the ground of the patristic tradition and particularly the works of John Damascene and Symeon the New Theologian. Within such a context, the fundamental elements of a Christian anthropology regarding the constitution of man, the character of pain and death as well as the importance of the free will in man are discussed. This discussion is culminated in the presentation of the character of the Christian voluntary death along with its implications from a bioethical point of view.
-Publisher
Abbreviations
Foreword By Stanley Hauerwas
Acknowledgements
General Introduction
Part One: Power Claims Over Human Life And The 'creation' Of A 'new' Human Being
1. Bioethics And Power Claims On Human Life
2. Bioethics, Euthanasia And The 'creation' Of A 'new' Human Being
Part Two: The Creation Of Man According To The Image Of God And The Prospect Of Voluntary Death
3. St John Damascene And The Character Of Man
4. St Symeon The New Theologian And The Character Of Man
Part Three: Christian Tradition And The Issues Surrounding Euthanasia
5. Christian Individualism And Decisions On Euthanasia
Epilogue: Euthanasia - Self-sacrifice Or Murder?
Afterword By Ulrich Volp
Bibliography
Index
Bestsellers in Christian Worldview