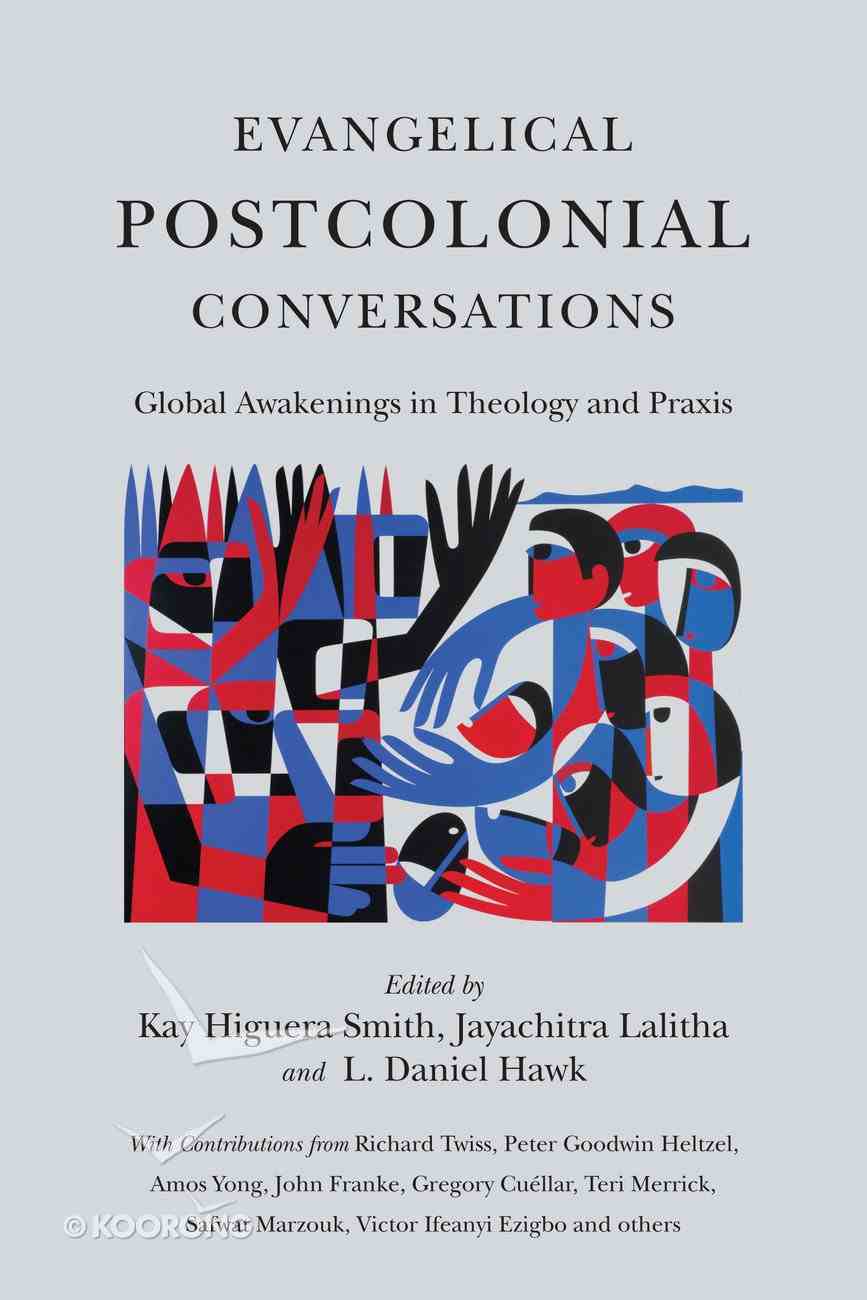 Evangelical Postcolonial Conversations
How can the church respond to issues of imperialism, race and globalization? Constructing an evangelical postcolonial theology may be the solution to dealing with these ever-growing issues. Gathering together essays presented at the 2010 Postcolonial Roundtable at Gordon College, this...
Instant download
---
Read using our free app on your tablet or mobile!
---
Free Shipping
for orders over $99.
How can the church respond to issues of imperialism, race and globalization? Constructing an evangelical postcolonial theology may be the solution to dealing with these ever-growing issues. Gathering together essays presented at the 2010 Postcolonial Roundtable at Gordon College, this groundbreaking volume seeks to reconcile the ugly history of cultural dominion and colonialism with new perspectives on global society.Rethinking and reimagining the concepts of identity, power, interpretation and historiography through the lens of Christianity, the editors provide readers with new ways of understanding and bettering the world."The Christian faith of the future must be a joint enterprise in which the descendants of the colonized and the descendants of the colonizers come together, reflect on the past and imagine a different and better future together," contributor Brian McLaren states. "That work will involve risks and dangers for both groups, and the contributions of both are essential. One lesson the gospel surely teaches us is this: we are all connected."Addressing themes like nationalism, Christology and western conquest, contributors discuss reasons Christians need to be careful how they frame their conversations on global topics. The language of "mission" can be misconstrued in light of postcolonial perspectives, and the essays dig into the role of evangelicalism in modern Christian outreach to help us keep pace with what God is doing in our era.
-Publisher
PRODUCT DETAIL
Catalogue Code 

409875

Product Code 

9780830896318

ISBN 

0830896317

EAN 

9780830896318

Pages 

1

Department Academic
Category Theology
Sub-Category General
Publisher Intervarsity Press Usa
Publication Date 

Jul 2014

Size 

1.84 MB (EPUB)
How Can The Church Respond To Issues Of Imperialism, Race And Globalization? Constructing An Evangelical Postcolonial Theology May Be The Solution To Dealing With These Ever-growing Issues. Gathering Together Essays Presented At The 2010 Postcolonial Roundtable At Gordon College, This Groundbreaking Volume Seeks To Reconcile The Ugly History Of Cultural Dominion And Colonialism With New Perspectives On Global Society.rethinking And Reimagining The Concepts Of Identity, Power, Interpretation And Historiography Through The Lens Of Christianity, The Editors Provide Readers With New Ways Of Understanding And Bettering The World."the Christian Faith Of The Future Must Be A Joint Enterprise In Which The Descendants Of The Colonized And The Descendants Of The Colonizers Come Together, Reflect On The Past And Imagine A Different And Better Future Together," Contributor Brian Mclaren States. "that Work Will Involve Risks And Dangers For Both Groups, And The Contributions Of Both Are Essential. One Lesson The Gospel Surely Teaches Us Is This: We Are All Connected."addressing Themes Like Nationalism, Christology And Western Conquest, Contributors Discuss Reasons Christians Need To Be Careful How They Frame Their Conversations On Global Topics. The Language Of "mission" Can Be Misconstrued In Light Of Postcolonial Perspectives, And The Essays Dig Into The Role Of Evangelicalism In Modern Christian Outreach To Help Us Keep Pace With What God Is Doing In Our Era.
Reflection On Postcolonial Friendship
Brian D. Mclaren
The Importance Of Postcolonial Evangelical Conversations
Steve Hu
A Response To The Postcolonial Roundtable: Promises, Problems And Prospects
Gene L. Green
The Postcolonial Challenge To Evangelicals
Editors
Prospects And Problems For Evangelical Postcolonialisms
Robert S. Heaney
<strong>part 1 Mission And Metanarrative: Origins And Articulations</strong>
Introduction To Part 1- L. Daniel Hawk
1. From Good: "the Only Good Indian Is A Dead Indian"; To Better: "kill The Indian And Save The Man"; To Best: "old Things Pass Away And All Things Become White!" An American Hermeneutic Of Colonization
L. Daniel Hawk And Richard L. Twiss
2. North American Mission And Motive: Following The Markers
Gregory L. Cullar And Randy S. Woodley
3. Postcolonial Feminism, The Bible And The Native Indian Women
Jayachitra Lalitha
4. Converting A Colonialist Christ: Toward An African Postcolonial Christology
Victor Ifeanyi Ezigbo And Reggie L. Williams
<strong>part 2 The Stories Behind The Colonial Stories</strong>
Introduction To Part 2 - Kay Higuera Smith
5. Tracing The Metanarrative Of Colonialism And Its Legacy
Teri R. Merrick
6. American Exceptionalism As Prophetic Nationalism
Kurt Anders Richardson
<strong>part 3 Revisioning Evangelical Theology</strong>
Introduction To Part 3 - Jayachitra Lalitha
7. The Apocalypse Of Colonialism: Notes Toward A Postcolonial Eschatology
Christian T. Collins Winn And Amos Yong
8. Jesus/christ The Hybrid: Toward A Postcolonial Evangelical Christology
Joya Colon-berezin And Peter Goodwin Heltzel
9. Recovering The Spirit Of Pentecost: Canon And Catholicity In Postcolonial Perspective
Megan K. Defranza And John R. Franke
<strong>part 4 Transforming The Evangelical Legacy</strong>
Introduction To Part 4 - Kay Higuera Smith
10. The Problem And Promise Of Praxis In Postcolonial Criticism
Federico A. Roth And Gilberto Lozano
11. Embracing The Other: A Vision For Evangelical Identity
Kay Higuera Smith
12. Healthy Leadership And Power Differences In The Postcolonial Community: Two Reflections
Nicholas Rowe And Ray Aldred
13. Christian Disciplines As Ways Of Instilling God&#146;s Shalom For Postcolonial Communities: Two Reflections
Nicholas Rowe And Safwat A. Marzouk
<strong>part 5 Closing The Circle</strong>
Introduction To Part 5: The Evolution Of The Postcolonial Roundtable
Joseph F. Duggan
14. Hosting A True Roundtable: Dialogue Across Theological And Postcolonial Divides
Judith Oleson
Benediction
Gregory W. Carmer
Dr. Richard Twiss: A Remembrance
Randy S. Woodley
Appendix
Contributors' Biographies
General Index