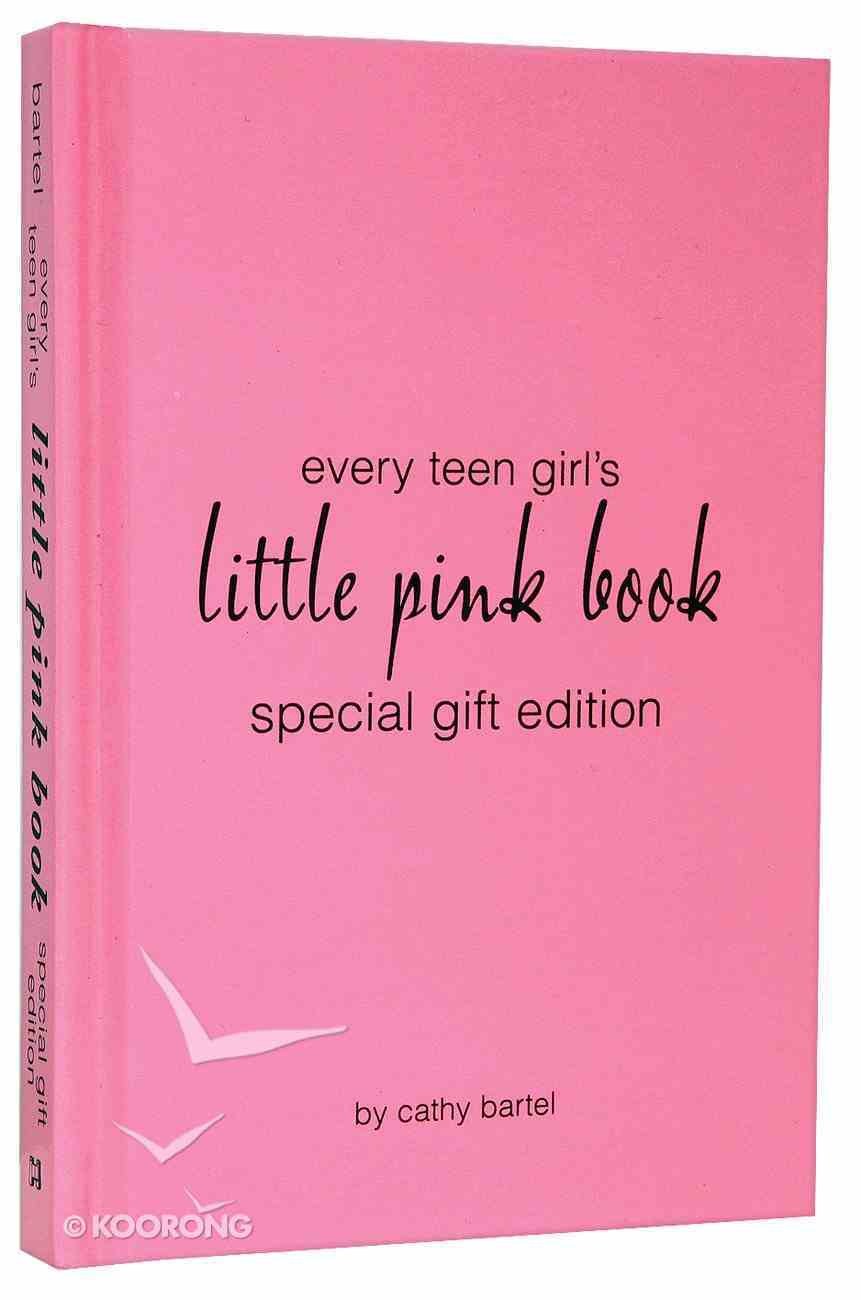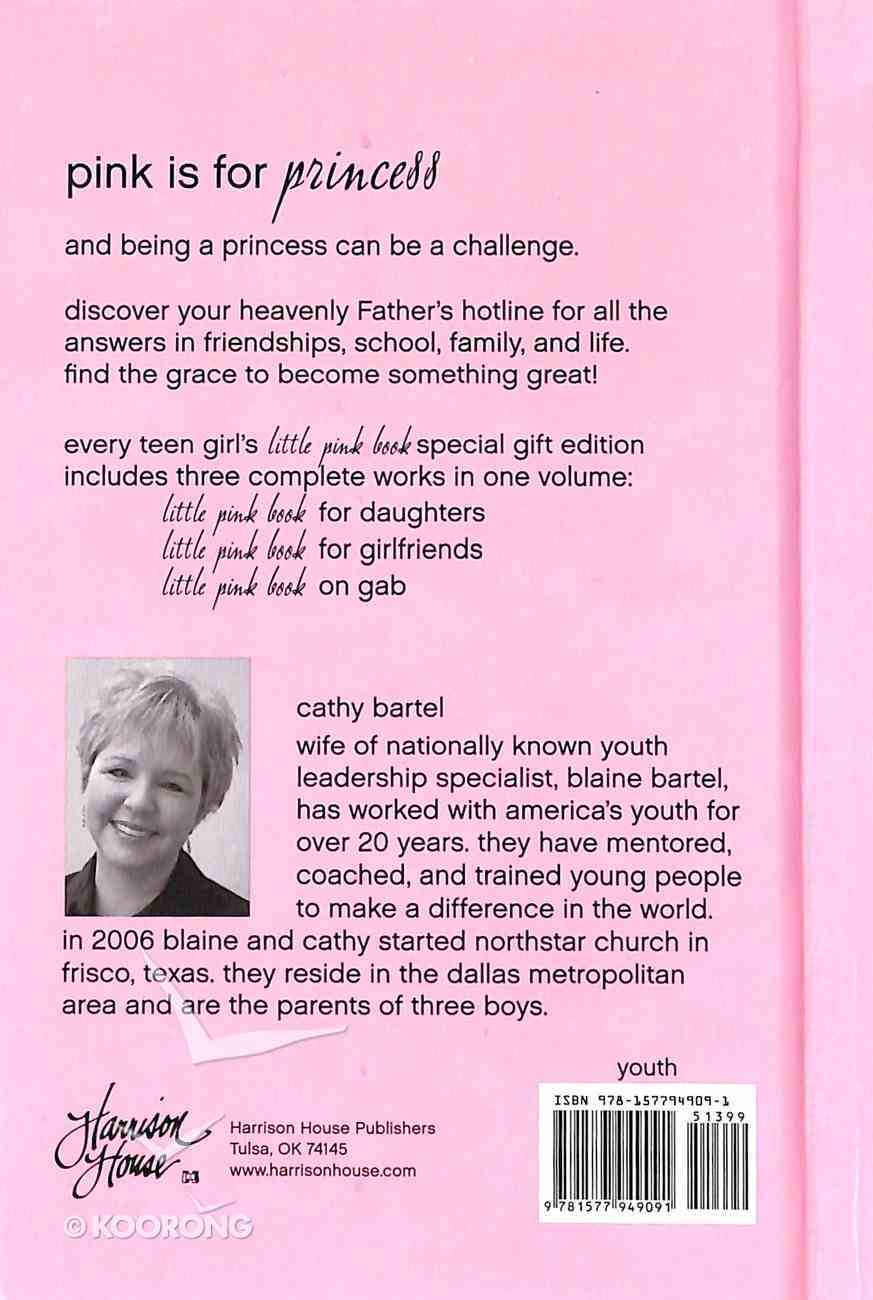 Every Teen Girl's Little Pink Book Special Gift Edition (Little Pink Book Series)
From the bestselling creators of the Little Black Book series comes a unique and fun new gift collection that utilizes hip graphics, sassy quotes, and funny stories to teach teen girls about spiritual principles in a practical way. Chart-topping lists,...
Out of Stock
Available to Order
---
Expected to ship in 5 to 6 weeks from Australia.
---
Free Shipping
for orders over $99.
From the bestselling creators of the Little Black Book series comes a unique and fun new gift collection that utilizes hip graphics, sassy quotes, and funny stories to teach teen girls about spiritual principles in a practical way. Chart-topping lists, prayers, and girly art make this book a perfect gift for birthdays, graduation, and back to school!

- Publisher
From the bestselling creators of the little black book series, with over 200,000 sold, comes a unique and fun new gift collection for teen girls, every teen girl's little pink book special gift edition utilizes hip graphics, sassy quotes, and funny stories to teach teen girls about spiritual principles in a practical way. Chart-topping lists, prayers, and girly art make this book a perfect gift for birthdays, graduation, and back to school! little pink book "Sugar and spice and everything nice..." Our little girls are our little princesses. Now readers can pass on a hip and meaningful little book that every daughter will want to read. Packed with special devotions and cool graphics, teen girls will become the ladies God has destined them to be. little pink book for girlfriends Are you a Mean Girl or a Teenage Drama Queen? Today's teenage girls will find humor in learning about how to pick good friends, discover their identity in Christ, navigate through cliches, and be friendly to others in the little pink book for girlfriends. little pink book on gab Do you have a hard time not trashing people in slambooks or at parties? little pink book on gab takes a humorous, yet serious look on what or who teen girls are talking about. Although most girls have the "gift of gab," this book puts a check on what they are gabbing about.
-Publisher
From the bestselling creators of the little black book series, with over 200,000 sold, comes a unique and fun new gift collection for teen girls, every teen girl's little pink book special gift edition utilizes hip graphics, sassy quotes, and funny stories to teach teen girls about spiritual principles in a practical way. Chart-topping lists, prayers, and girly art make this book a perfect gift for birthdays, graduation, and back to school little pink book "Sugar and spice and everything nice..." Our little girls are our little princesses. Now readers can pass on a hip and meaningful little book that every daughter will want to read. Packed with special devotions and cool graphics, teen girls will become the ladies God has destined them to be. little pink book for girlfriends Are you a Mean Girl or a Teenage Drama Queen? Today's teenage girls will find humor in learning about how to pick good friends, discover their identity in Christ, navigate through cliches, and be friendly to others in the little pink book for girlfriends. little pink book on gab Do you have a hard time not trashing people in slambooks or at parties? little pink book on gab takes a humorous, yet serious look on what or who teen girls are talking about. Although most girls have the "gift of gab," this book puts a check on what they are gabbing about.
-Publisher
Cathy Bartel For the better part of two decades, Cathy has served alongside her husband, Blaine, in building one of America's most respected churches, Church on the Move in Tulsa, Oklahoma. Most recently, they helped found Oneighty, which has become one of the most emulated youth -ministries in the past 10 years, reaching 2,500-3,000 students weekly under their leadership. While Blaine is known for his communication and leadership skills, Cathy is known for her heart and hospitality. Cathy is currently helping Blaine raise a new community of believers committed to relevant ministry and evangel