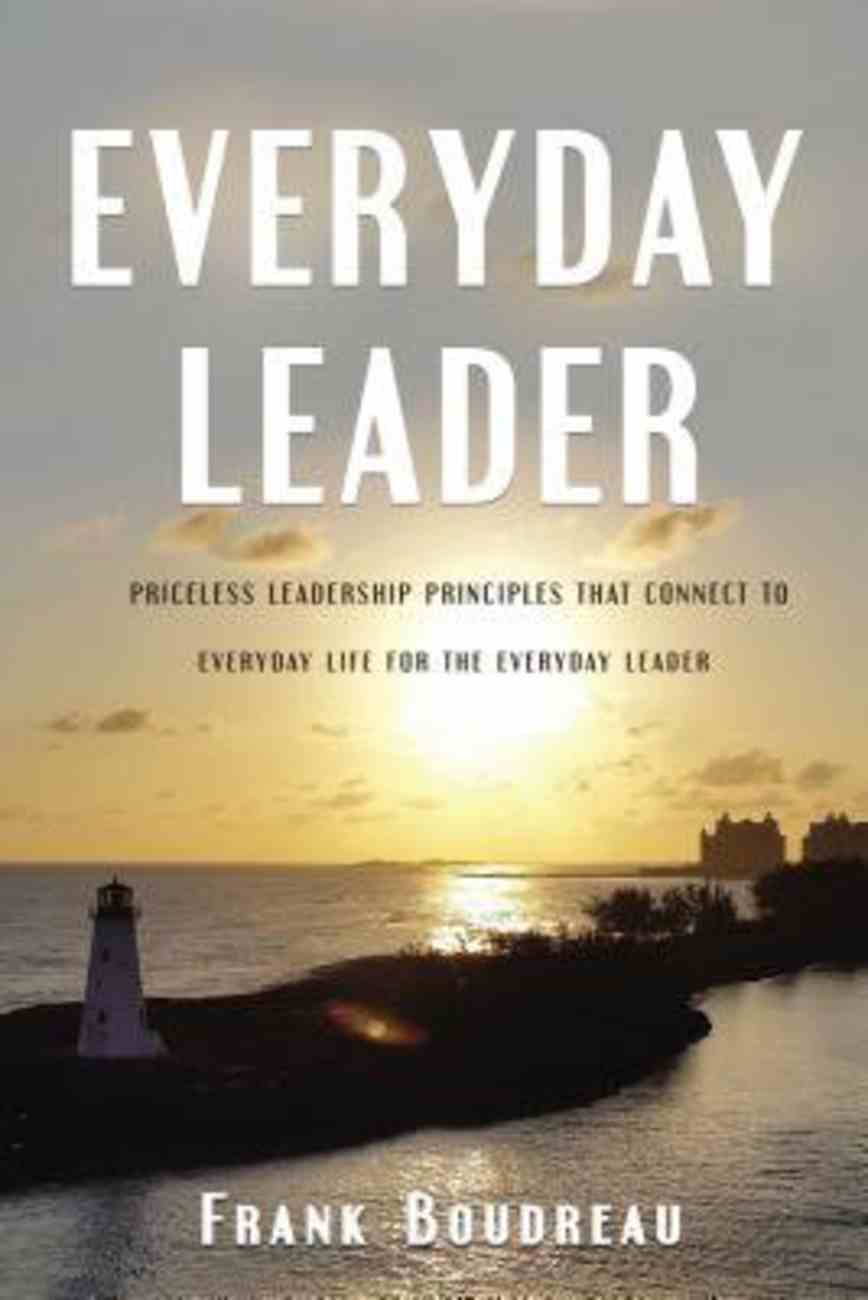 This book is a collection of leadership thoughts and principles that I know you will connect with in some way. But it wasn't intended to be read cover to cover in one sitting. I recommend you consider it like a...
Instant download
---
Read using our free app on your tablet or mobile!
---
Free Shipping
for orders over $99.

This book is a collection of leadership thoughts and principles that I know you will connect with in some way. But it wasn't intended to be read cover to cover in one sitting. I recommend you consider it like a devotional that you pick up and read a couple of times a week. For things like this I generally set a repeating calendar notice to remind me to spend a few minutes getting a bit of a leadership nugget or shot in the arm, so to speak. You could pick it up daily and read the book in a little over three months. Or you could schedule a couple days a week and spread it out over a year. So that each nugget or morsel has some time to really sink in as you apply the principle within. Whatever your style is, I know you will get some value out of this book and I trust it will have a positive impact on your ability to lead your team.


I have been a student of leadership for a very long time. I first read John Maxwell's book, "The 21 Irrefutable Laws of Leadership", in 1998. At the time I was a 30-year-old manager just a couple of years into my first leadership role. That book shifted gears for me and certainly had an impact on my ability to lead. Since then I've read so many good books on leadership and other related topics and benefitted from them. I've learned many approaches, habits, techniques, etc. on how to lead effectively. But then I had to learn how to apply those things to my circumstances and situations. So, for 2 decades I continued to read and apply, learn and apply, hear and apply and I continue to do so. And as I have learned I have always made it a priority to share what I learned with those around me. First as a peer, then as a boss, then as a certified life coach, and more recently as a certified leadership coach and teacher. With every opportunity I pour into anyone who showed a desire to learn and grow. I share my personal experiences of how I applied the principles that I had learned and would often recommend some of the books that helped me. But I never found the book that I was looking for. The book that would help people connect the widely written about principles to their everyday situations. It was the day-to-day application that only comes from experience and is best shared by stories and examples. For that reason, I wrote this book. It is a collection of many of the stories and illustrations I have shared over the years to help those hungry to learn and grow in their ability to lead. If you happen to be one of the many who read my blogs or social media posts over the years I want to thank you for listening and I pray that it encouraged you in some way to continue to grow and give your best to those who you were leading. If this is your first time reading my work, I pray that it will impact you in the same way.




-Publisher
Bestsellers in Leadership