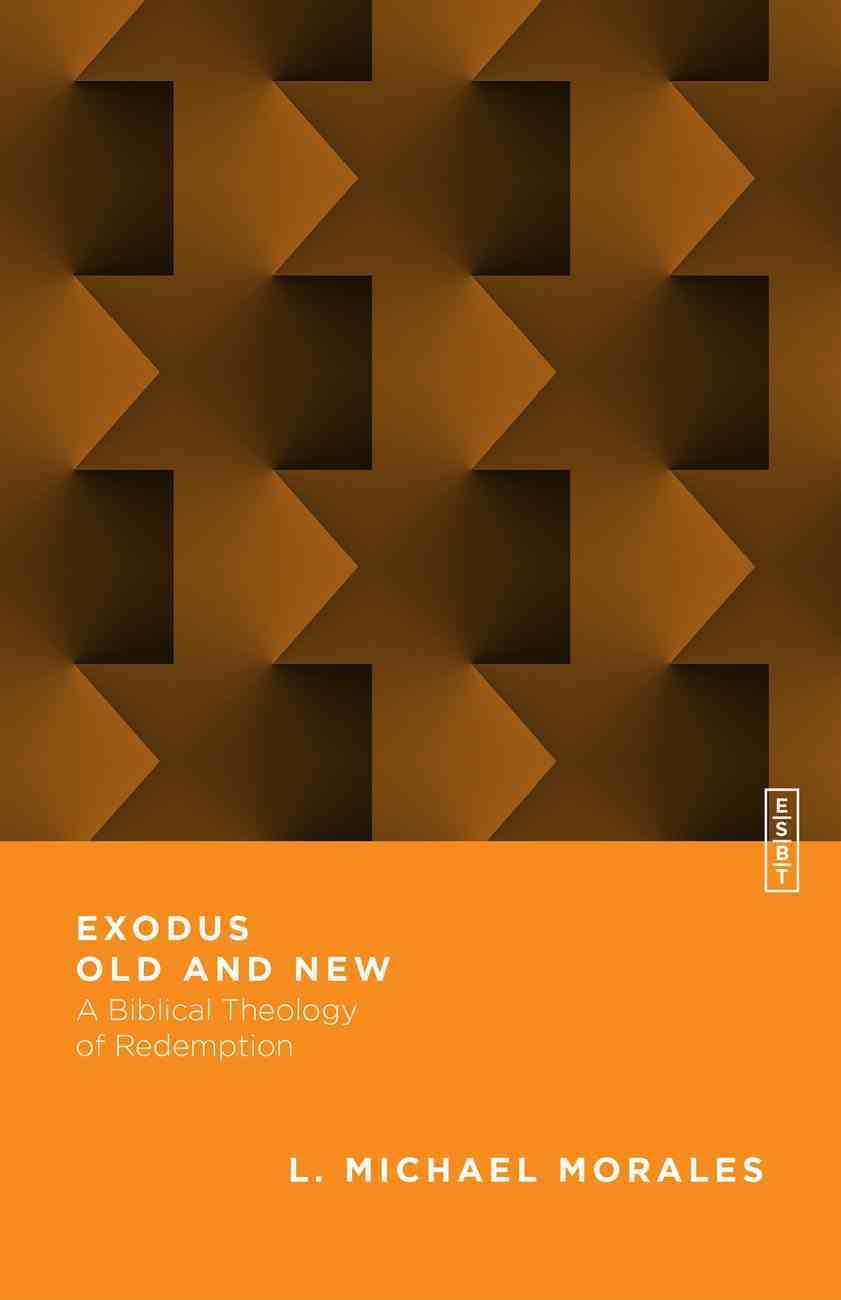 Exodus Old and New: A Biblical Theology of Redemption (Essential Studies In Biblical Theology Series)
:With Israel's exodus out of Egypt, God established a pattern to help us understand the salvation of all his people-Israel and the nations-through Jesus Christ. In Exodus Old and New , L. Michael Morales examines the key elements of...
Available Now.
5 Available
---
Expected to ship on Monday from Australia.
---
Free Shipping
for orders over $99.
:With Israel's exodus out of Egypt, God established a pattern to help us understand the salvation of all his people-Israel and the nations-through Jesus Christ. In Exodus Old and New, L. Michael Morales examines the key elements of three major redemption movements in Scripture: the exodus out of Egypt, the second exodus foretold by the prophets, and the new exodus accomplished by Jesus Christ. We discover how the blood of a Passover lamb helps us grasp the significance of Jesus' death on the cross, how the Lord's defeat of Pharaoh foreshadowed Jesus' victory over Satan, how Israel's exodus out of Egypt unfolds the meaning of the resurrection, and much more. The second volume in the ESBT series, Exodus Old and New reveals how Old Testament stories of salvation provide insight into the accomplishments of Jesus and the unity of God's purposes across history. Essential Studies in Biblical Theology (ESBT), edited by Benjamin L. Gladd, explore the central or essential themes of the Bible's grand storyline. Taking cues from Genesis 1-3, authors trace the presence of these themes throughout the entire sweep of redemption history. Written for students, church leaders, and laypeople, the ESBT offers an introduction to biblical theology.
-Publisher
:series Preface
Author's Preface
Introduction
1 Exile Before Exodus
Part One: The Historical Exodus Out Of Egypt
2 The Exodus Prefigured
3 The Goal Of The Exodus
4 Slaying The Sea Dragon
5 The Feast Of Passover
6 Moses, The Servant Of Yahweh
7 The Cultic Exodus
Part Two: The Prophesied Second Exodus
8 Israel's Need For A Second Exodus
9 The Prophesied Second Exodus
10 The Book Of Isaiah: The Servant Of The Second Exodus
11 Who Is The Servant Of Yahweh?
Part Three: The New Exodus Of Jesus The Messiah
12 The New Exodus In The Gospel Of John
13 The New Exodus Of Resurrection: The Only Hope
Book Recommendations
Author Index
Scripture Index