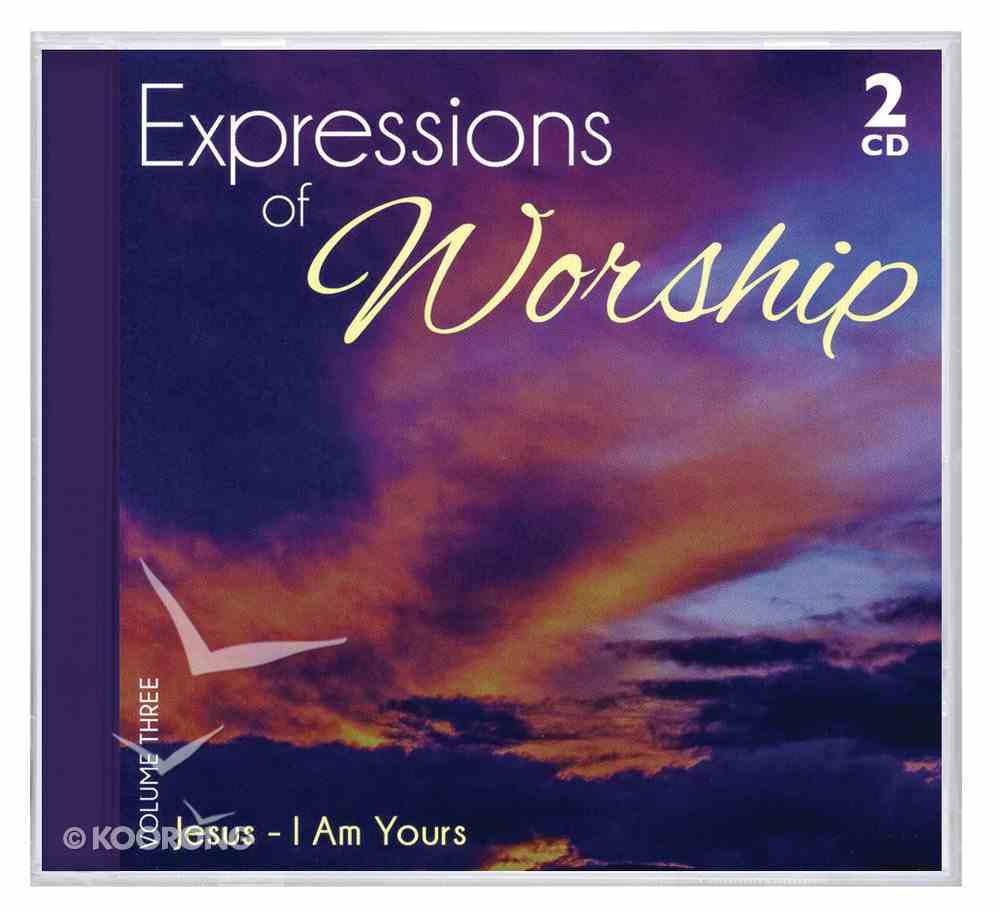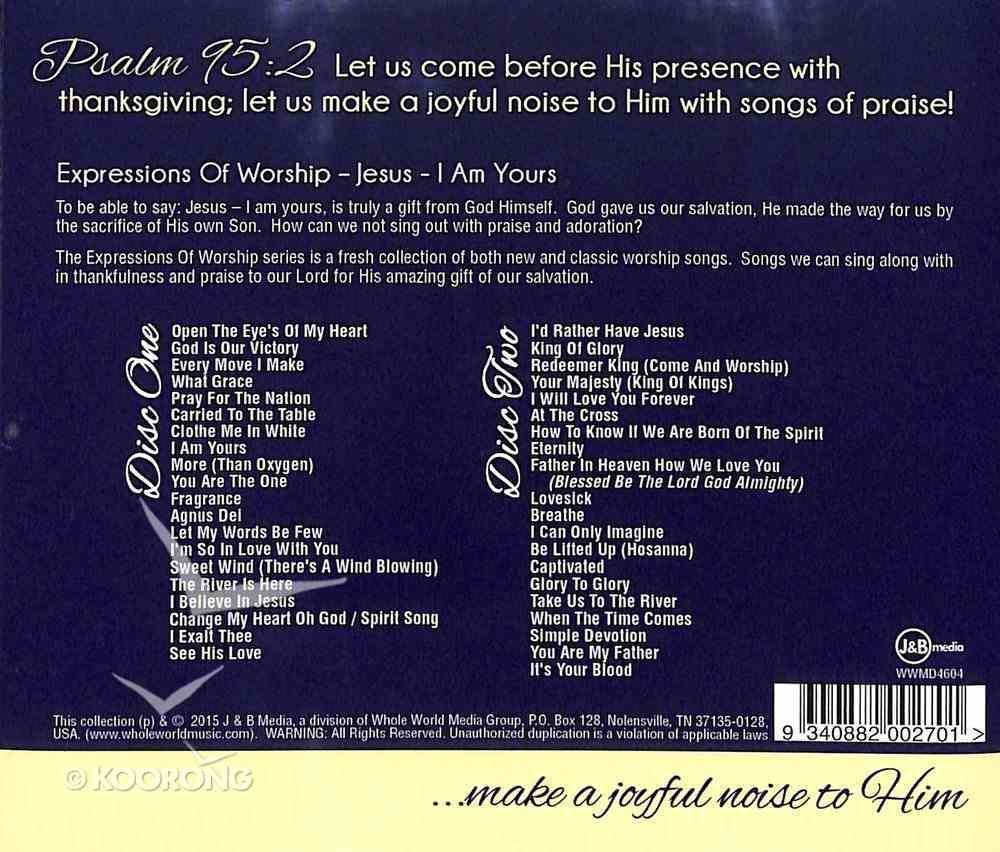 Expressions of Worship Volume 3: Jesus (2 Cds)
To be able to say: Jesus - I am yours, is truly a gift from God Himself. God gave us our salvation. He made the way for us by the sacrifice of His own Son. How can we not sing...
---
Expected to ship tomorrow from Australia.
---
Free Shipping
for orders over $99.
To be able to say: Jesus - I am yours, is truly a gift from God Himself. God gave us our salvation. He made the way for us by the sacrifice of His own Son. How can we not sing out with praise and adoration?

The Expressions of Worship Series is a fresh collection of both and new classic worship songs. Songs we can sing along in thankfulness and praise to our Lord for His amazing gift of our salvation.

Disc 1:

1. Open The Eyes Of My Heart
2. God Is Our Victory
3. Every Move I Make
4. What Grace
5. Pray For The Nation
6. Carried To The Table
7. Clothe Me In White
8. I Am Yours
9. More (Than Oxygen)
10. You Are The One
11. Fragrance
12. Agnus Dei
13. Let My Words Be Few
14. I'm So In Love With You
15. Sweet Wind (There's A Wind Blowing)
16. The River Is Here
17. I Believe in Jesus
18. Change My Heart Oh God / Spirt Song
19. I Exalt Thee
20. See His Love

Disc 2:

1. I'd Rather Have Jesus
2. Glory of Glory
3. Redeemer King (Come Out Worship)
4. Your Majesty (King of Kings)
5. I Will Love Your Forever
6. At The Cross
7. How To Know If We Are Born Of The Spirit
8. Eternity
9. Father In Heaven How We Love You BLessed Be The Lord God Almighty
10. Lovesick
11. Breathe
12. I Can Only Imagine
13. Be Lifted Up (Hosanna)
14. Captivated
15. Glory To Glory
16. Take Us To The River
17. When The Time Comes
18. Simple Devotion
19. You Are My Father
20. It's Your Blood

Bestsellers in Praise And Worship