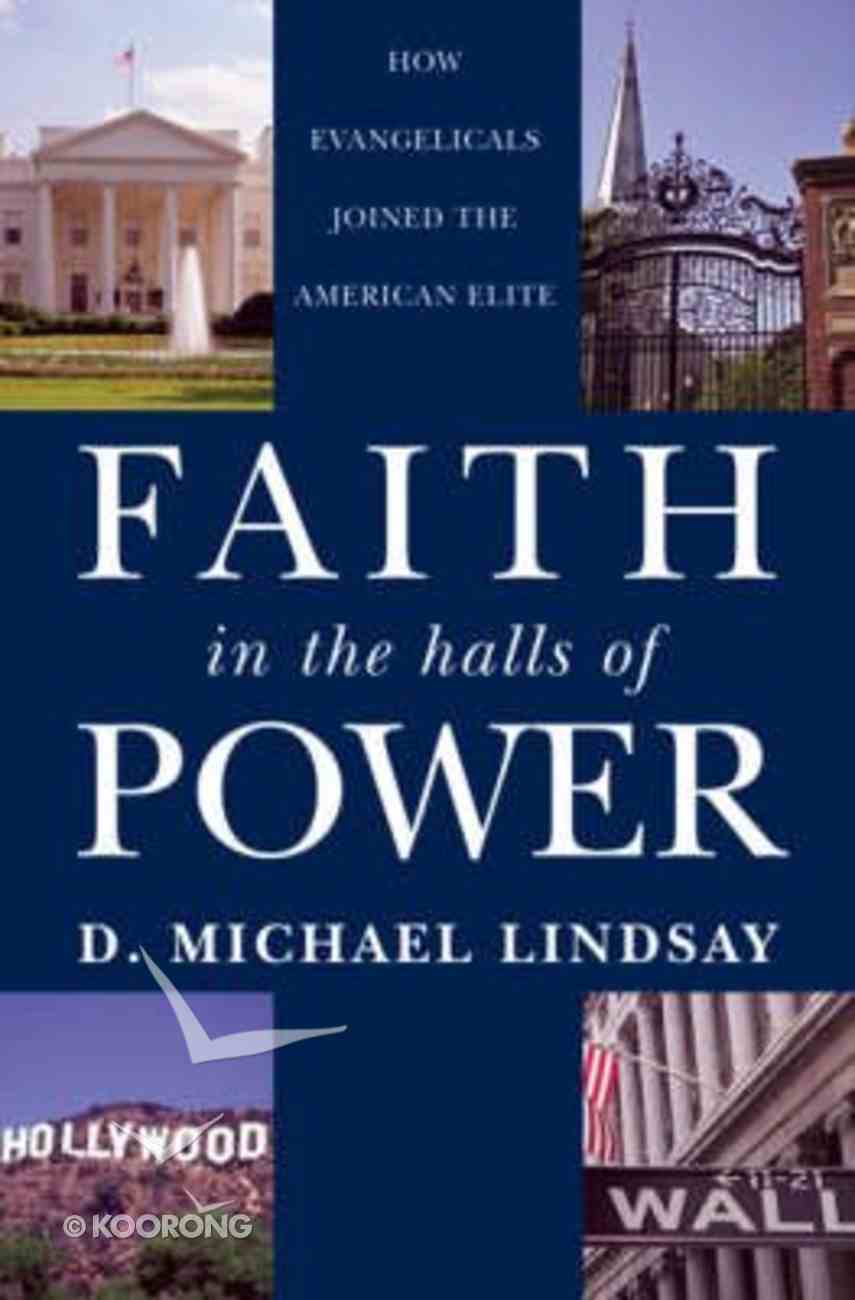 Faith in the Halls of Power
Evangelicals, once at the periphery of American life, now wield power in the White House and on Wall Street, at Harvard and in Hollywood. How have they reached the pinnacles of power in such a short time? And what does...
Out of Stock
Available to Order
---
Expected to ship in 7 to 8 weeks from Australia.
---
Free Shipping
for orders over $99.
Evangelicals, once at the periphery of American life, now wield power in the White House and on Wall Street, at Harvard and in Hollywood. How have they reached the pinnacles of power in such a short time? And what does this mean for evangelicals--and for America?

Drawing on personal interviews with an astonishing array of prominent Americans--including two former Presidents, dozens of political and government leaders, more than 100 top business executives, plus Hollywood moguls, intellectuals, athletes, and other powerful figures--D. Michael Lindsay shows first-hand how they are bringing their vision of moral leadership into the public square. This riveting volume tells us who the real evangelical power brokers are, how they rose to prominence, and what they're doing with their clout. Lindsay reveals that evangelicals are now at home in the executive suite and on the studio lot, and from those lofty perches they have used their influence, money, and ideas to build up the evangelical movement and introduce it to the wider American society. They are leaders of powerful institutions and their goals are ambitious--to bring Christian principles to bear on virtually every aspect of American life.

Along the way, the book is packed with fascinating stories and striking insights. Lindsay shows how evangelicals became a force in American foreign policy, how Fortune 500 companies are becoming faith-friendly, and how the new generation of the faithful is led by cosmopolitan evangelicals. These are well-educated men and women who read bothThe New York TimesandChristianity Today, and who are wary of the evangelical masses' penchant for polarizing rhetoric, apocalyptic pot-boilers, and bad Christian rock. Perhaps most startling is the importance of personal relationships between leaders--a quiet conversation after Bible study can have more impact than thousands of people marching in the streets.

Faith in the Halls of Powertakes us inside the rarified world of the evangelical elite--beyond the hysterical panic and chest-thumping pride--to give us the real story behind the evangelical ascendancy in America.


-Publisher
D. Michael Lindsay is a member of the sociology faculty at Rice University where he is also the Faculty Associate of Leadership Rice and Assistant Director of the Center on Race, Religion, and Urban Life. He is the author of two books, both with George Gallup, Jr., and has written many scholarly andýpopular essays. He has received several awards for his writing, teaching, and speaking and writes a regular column for Rev! magazine.ý A


1. Introduction; I. Campaigns, Coalitions, And The Oval Office; 2. Presidents And Politics; 3. Allies And Enemies; Ii. Intellectuals And The Groves Of Academe; 4. Knowledge To Change The World; 5. Life Of The Mind; Iii. Artists, Celebrities, And The Public Stage; 6. Protest To Patronage; 7. A Cultural Revolution; Iv. Corporate Titans And The Corner Office; 8. Faith Friendly Firms; 9. Executive Influence; Conclusion: Move-the-dial Christianity; Appendix; Bibliography
Bestsellers in Christian Worldview