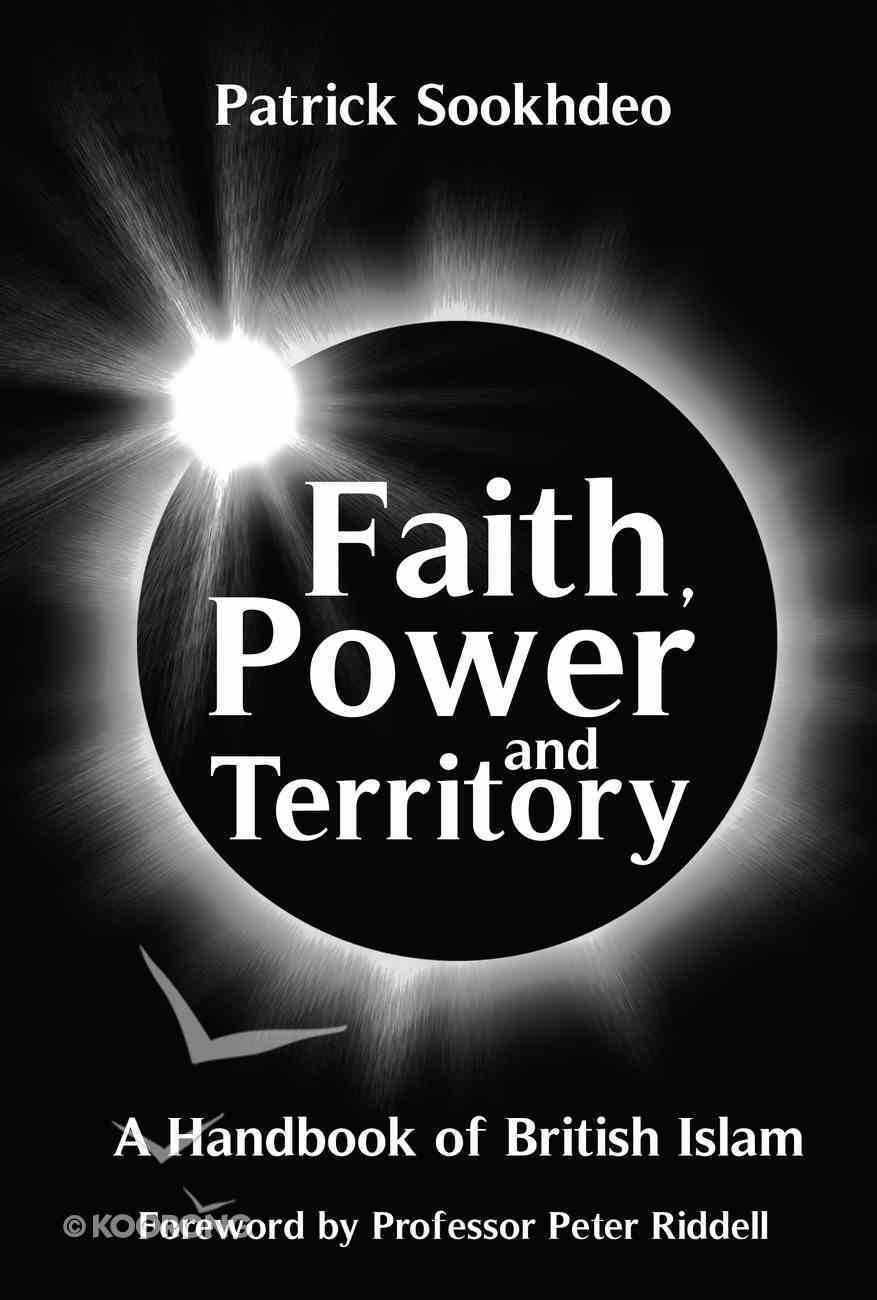 FAITH, POWER AND TERRITORY - A HANDBOOK OF BRITISH ISLAM. Islam is not only a faith but also seeks to be a political and territorial power. How is this being expressed in the UK? Will there be assimilation or separation?...
Out of Stock
Available to Order
---
Expected to ship in 7 to 8 weeks from Australia.
---
Free Shipping
for orders over $99.
FAITH, POWER AND TERRITORY - A HANDBOOK OF BRITISH ISLAM. Islam is not only a faith but also seeks to be a political and territorial power. How is this being expressed in the UK? Will there be assimilation or separation? This book has been written to provide an easy-to-use resource to help readers understand Islam in Britain today, the way in which Islam is developing, and Islam`s influence on the country. It asks penetrating questions about the way in which the Muslim communities in the UK may develop in the future and how British authorities and institutions appear to be yielding to the process of Islamisation.

Patrick Sookhdeo has been developing understanding of and expertise in Muslim-Christian relationships for 40 years. He is acknowledged internationally as an expert in this field. His views and analysis are always worth serious consideration.

-Publisher
Patrick Sookhdeo is Director of the Institute for the Study of Islam and Christianity, a Christian research institute specializing in the status of Christian minorities in the Muslim world. Dr Sookhdeo is a well known lecturer and author who holds a Ph.D from London Universitys School of Oriental and African Studies and a D.D. from Western Seminary, Oregon, USA. A
Forward, Preface, Introduction, Chapter 1: Muhammad And The Origins Of Islam, Chapter 2: Being A Muslim, Chapter 3: Radical Islam (islamism), Chapter 4: British Islam, Chapter 5: Muslim Thinkers Shaping British Islam, Chapter 6: Muslim Organisations In The Uk, Chapter 7: Islamic Educational Institutions, Chapter 8: Islamic Legal Institutions, Chapter 9: Islamic Financial Institutions, Chapter 10: Islamic Charities, Chapter 11: Islamic Monitoring And Lobbying Organisations, Chapter 12: Muslim Periodicals In English, Conclusion, Appendix 1: The Development Of Sunni Islam, Appendix 2: Muslim Brotherhood Strategy For North America, Glossary, Bibliography, References And Notes, Index
Bestsellers in World Religions