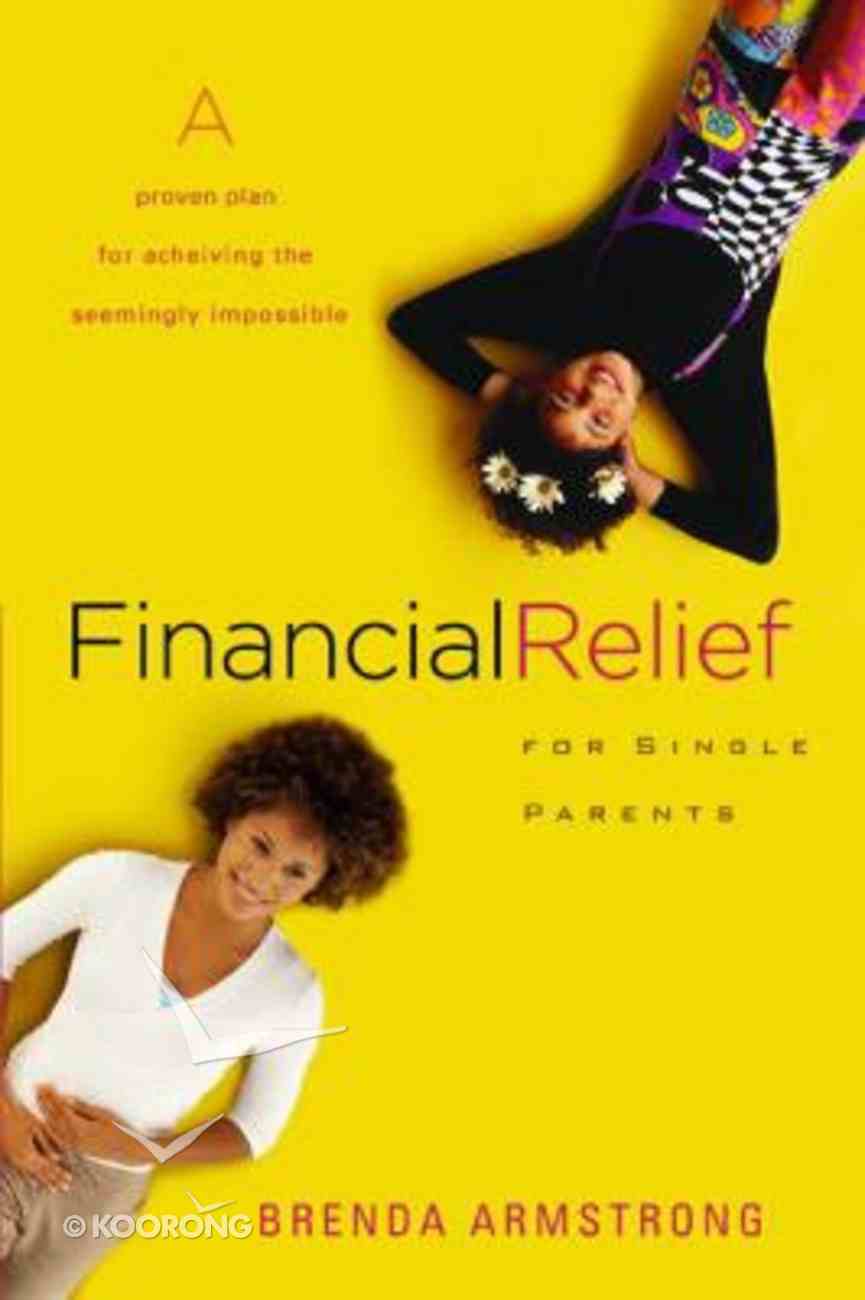 Financial Relief For Single Parents
Hope. That' s what Brenda Armstrong offers single parents who are struggling to make ends meet at the end of the month. A single mom who' s been there, Brenda shares financial know-how from her own experience and her work...
---
Free Shipping
for orders over $99.
Hope. That' s what Brenda Armstrong offers single parents who are struggling to make ends meet at the end of the month. A single mom who' s been there, Brenda shares financial know-how from her own experience and her work with single parents. Brenda, who worked with financial expert Larry Burkett, offers readers biblically-informed insight and advice about: Making the most out of each dollar when buying clothes, groceries, and more Assessing your career goals Savvy strategies for creating and living on a budget And muchmore! Brenda knows that not only can you make ends meet"- you can set and achieve goals for your money. The proven steps you need are at your fingertips. So stop the downward financial spiral and start reading today!"
-Publisher
The challenging spiral of financial hardship can overwhelm even the most buoyant soul. Few know this better than single parents who face the seemingly endless burden alone. As a single mom fending for herself, Brenda Armstrong learned this firsthand. She also learned how to turn her situation around. Both her personal discoveries and the key insights she gleaned from years of service alongside Larry Burkett are reflected in this proven plan for achieving the seemingly impossible. ^ "Financial Relief for Single Parents" will put readers on a healthier financial path. By combining the practical, biblical principles and proven, achievable steps presented in this guidebook, they will discover that financial freedom is possible, even for single parents.
-Publisher
A single parent herself, BRENDA ARMSTRONG speaks, writes, and develops resources to help low income and single parent families succeed as one who has " been there."   President of Mercy Tree Ministries, a ministry that provides financial and food assistance, financial teaching, spiritual and emotional support, and job training, Brenda is the author of The Single Mom' s Workplace Survival Guide and co-author of several titles with Larry Burkett including Making Ends Meet and Every Single Cent.  Brenda has two grown children and a grandson. A
<div><p>1. Let's Get Started (setting Financial Goals)</p><p>2. Put It On Paper (creating A Spending Plan)</p><p>3. Necessities (giving, Taxes, Saving)</p><p>4. Walls, Wheels, &amp; What's To Eat? (housing, Car, Groceries)</p><p>5. Getting Serious (debt Reduction, Insurace, Childcare, Investments, Education)</p><p>6. Lightening Up (entertainment, Home Decorating, Clothing)</p><p>7. Walking On Thin Ice (budget Busters)</p><p>8. Made In God's Image (your Personality And Purpose)</p><p>9. Reflecting God's Image (god, Money, The Church, And You)</p></div>
Bestsellers in Christian Living