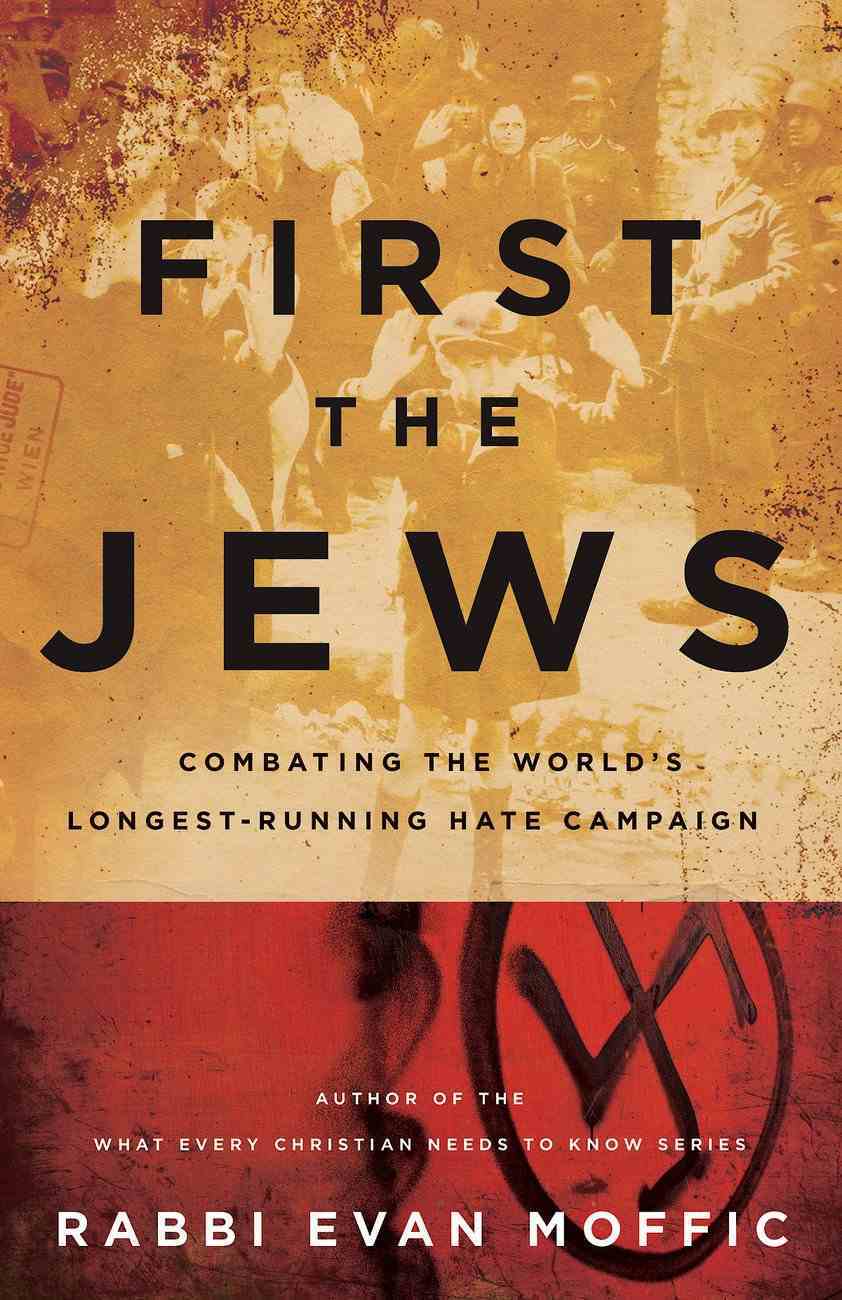 For a basic introduction to anti-Semitism past and present, the first place to turn is now Rabbi Evan Moffic's First the Jews." --Dr. Jonathan D. Sarna, Celebrated Author and Chief Historian of National Museum of American Jewish History ...
Instant download
---
Read using our free app on your tablet or mobile!
---
Free Shipping
for orders over $99.
For a basic introduction to anti-Semitism past and present, the first place to turn is now Rabbi Evan Moffic's First the Jews."

--Dr. Jonathan D. Sarna, Celebrated Author and Chief Historian of National Museum of American Jewish History
"Rabbi Moffic has written a book every Christian should read. An essential guide to making sense of the painful history and present reality of anti-Semitism. This is a truly important book."
-Adam Hamilton, Senior Pastor, The United Methodist Church of the Resurrection


"How far the institutional church has strayed from following the rebel-rabbi Jesus! Evan shines light on the need for Christian and Jewish brothers and sisters to come together against this rising tide of hate."
-Michael Slaughter, author, speaker, pastor emeritus of Ginghamsburg Church


Are we in danger of experiencing another Holocaust?


News reports of and statistics about defaced synagogues and death threats against community centers are on the rise around the world. A rise in anti-Semitism from the right side of the political spectrum has been accompanied by a different kind of anti-Semitism from parts of the left revolving around the state of Israel.


Rabbi Evan Moffic provides a compelling discussion to help Christians understand this dangerous rise by working to address tough questions including:

Why have Jews been the object of the most enduring and universal hatred in history? What is different between anti-Semitism in the past versus today's culture? How, and in what forms, may it be carried out in the future?
Focusing on the events since September 11, 2001, Rabbi Evan Moffic considers the twenty-first century anti-Semitism and the historical pattern of discrimination to other groups that often follows new waves of discrimination against Jewish communities. With a hopeful and collaborative tone, he suggests actions for all people of faith to combat words and actions of hate while lifting up practical ways Christians and Jews can work together.


First the Jews offers new insights and unparalleled perspectives on some of the most recent, pressing developments in the contemporary world.


Includes chapter responses from Amy-Jill Levine, Mike Slaughter, Justine Coleman, and Imam Hassan Selim.


Visit to download the Study Guide for First the Jews.


Product Features:

Encouragement and calls to action from leading Christian voices close out each chapter. Helps Christians to recognize and react to anti-Semitism. Offers a look back at the recent surge of anti-Semitic incidents. Outlines the role Christians can play in encouraging positive change in interfaith relations. Provides examples of positive change to encourage future efforts. Shares insights from a Jewish perspective written for Christians.
-Publisher
Evan Moffic is a rabbi in the Chicago area who leads Congregation Solel, a synagogue of 500 families. He blogs regularly for Beliefnet.com, Huffingtonpost.com and MichaelHyatt.com. Over the last nine months, his articles and posts collectively received around 20,000 page views per month. Over the last six years, he has officiated at more than 200 interfaith weddings, giving him familiarity with the sensitivities and interests of Christian families in Judaism. He has brought the Passover Seder to churches and Christian groups, including the largest Catholic and Presbyterian churches in the Chic
Bestsellers in Christian Worldview