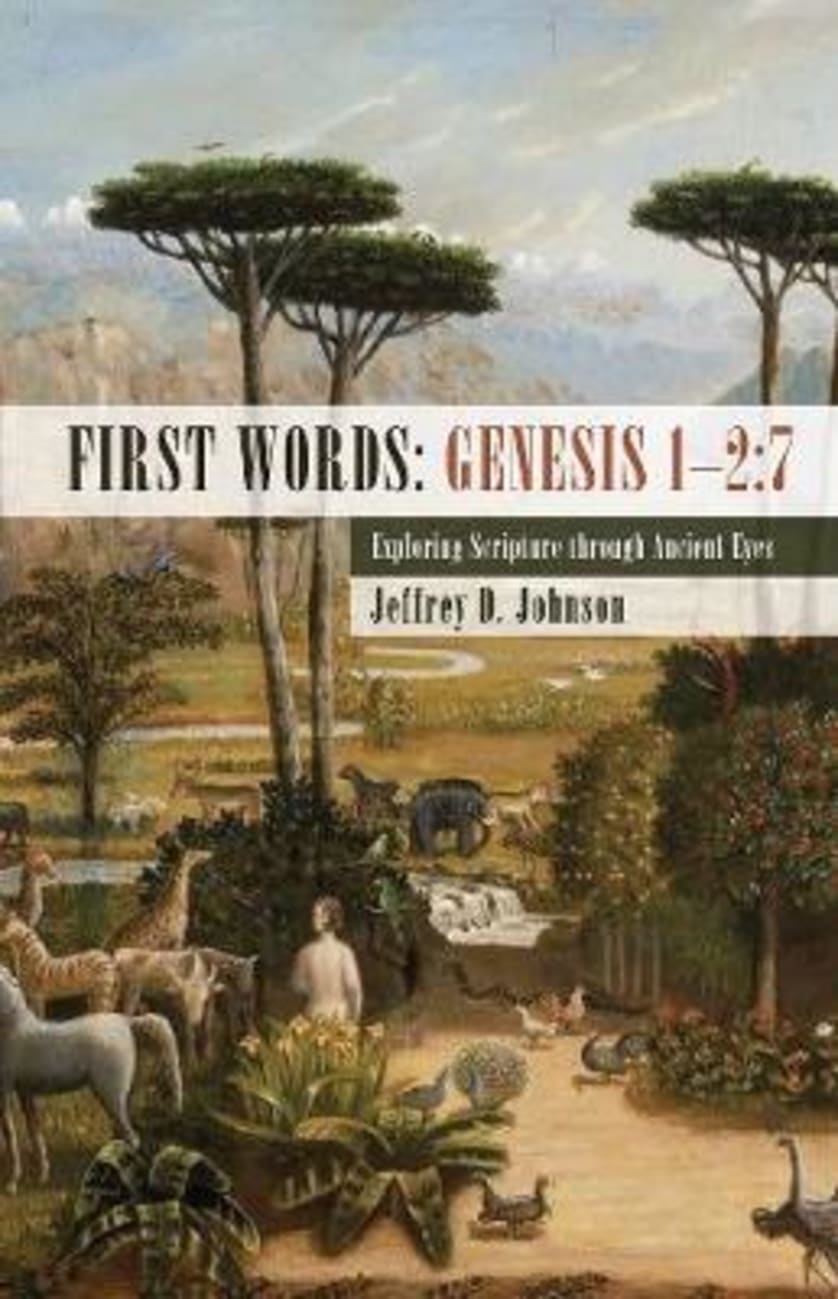 First Words: Genesis 1-2:7
First Words: Genesis 1-2:7 is a verse-by-verse study of Genesis 1-2:7, highlighting the historical context, Rabbinical and Evangelical interpretations of the text, while unlocking the meaning of certain Hebrew words. ""What makes this book of great value for the
...
Locally Sourced
Available to Order
---
Expected to ship within 10 days from Australia.
---
Free Shipping
for orders over $99.

Publisher Description


First Words: Genesis 1-2:7 is a verse-by-verse study of Genesis 1-2:7, highlighting the historical context, Rabbinical and Evangelical interpretations of the text, while unlocking the meaning of certain Hebrew words. ""What makes this book of great value for the Christian interpreter is the fact that Dr. Johnson not only examines and explains the text from the Christian perspective, he also helps the reader understand how the Jewish rabbis for many centuries have explained these first words of their sacred text. Johnson draws on his rich background in Hebrew, Aramaic, Targums, and Christian theology to explain the text."" --Dick Dahlquist, retired professor of Bible and Pastoral Studies, current adjunct professor of On-Line Bible, Grace University, Omaha, NE ""An insightful commentary, enabling readers to better understand Scripture, better appreciate the culture and context from which it emerged, and to better see Jesus--the One to whom the Scripture points."" --Jeffrey L. Seif, University Distinguished Professor of Bible and Jewish Studies, Kings University ""Dr. Johnson has skillfully crafted a work of theological soundness and exegetical insight. Viewing the biblical text through the lens of Rabbinical teachings, cultural nuance, and grammatical insight, the reader is invited to a revived love and devotion for our Creator and Redeemer.Teachers and students of the Word will find this exposition extremely user-friendly in the classroom and in personal study."" --J.B. Baldridge, Bible Professor, Arlington Baptist College; Minister of Education, Pleasantview Baptist Church, Arlington, Texas ""A great companion piece to the Bible and other commentaries I have."" --Steve Elwart, Executive Research Analyst, Koinonia Institute Jeffrey D. Johnson is a dedicated expositor and Bible teacher with expertise in Jewish roots of Christianity, the Middle East, and theology. Dr. Jeff is the founder and president of Israel Today Ministries. He's a teacher, pastor, religious writer, adjunct professor, and humanitarian feeding thousands in the Middle East. His books and articles address the Jewish roots of Christianity, biblical prophecy, theology, expositional studies, and adventure. He is lovingly known by others as Doctor Jeff."



Jeffrey Johnson is a humanitarian, author, international speaker in churches, colleges (including Harvard), pastor and president of Israel Today Ministries (www.israeltodayministries.org). He resides in Texas with his wife Louise. They have two sons, three grandchildren, and two wonderful daughter-in-laws.



Bestsellers in Old Testament Commentaries