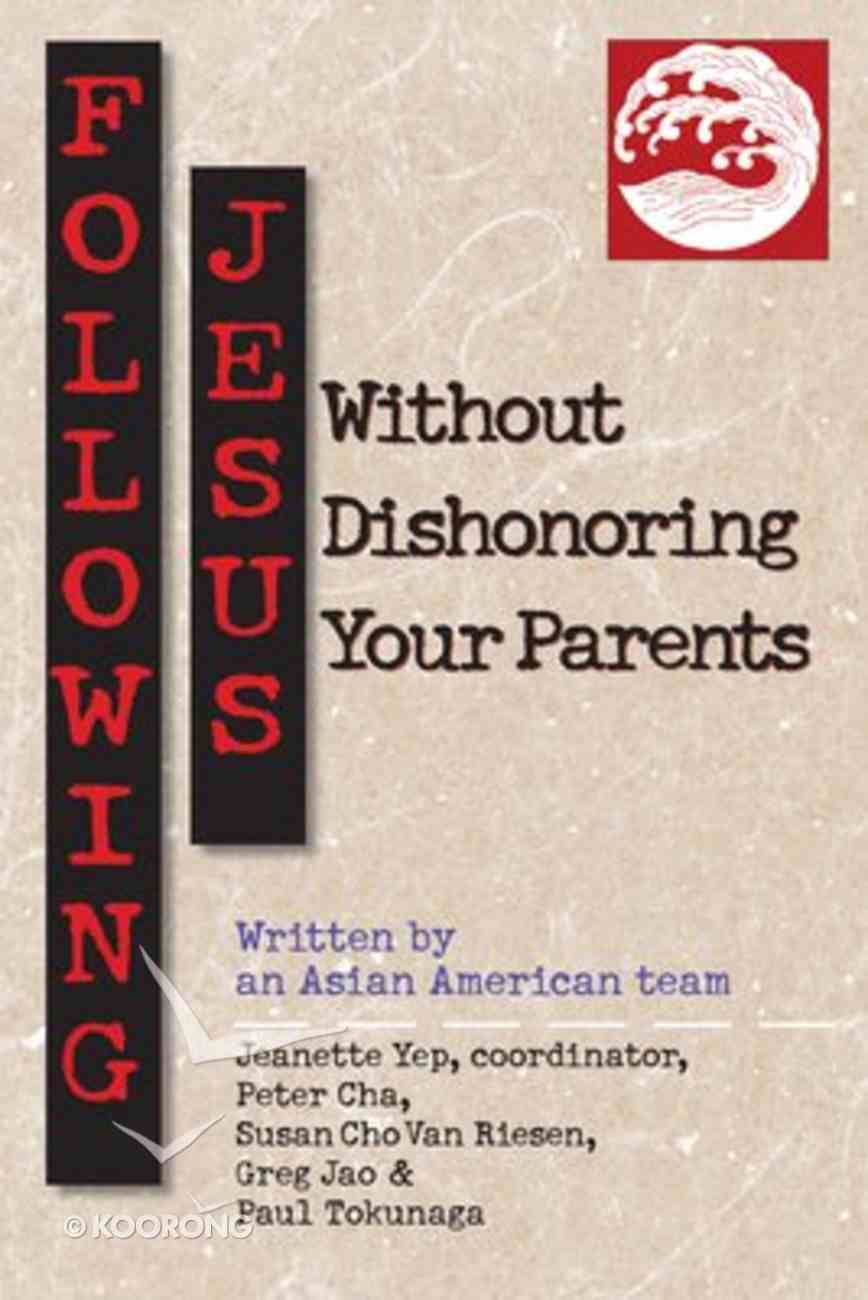 Following Jesus Without Dishonoring Your Parents
Go to the right school.Become a doctor or a lawyer.Marry a nice Asian.These are some of the hopes of our Asian parents. Knowing that our parents have sacrificed for us, we want to honor their wishes. But we also want...
Out of Stock
Available to Order
---
Expected to ship in 4 to 5 weeks from Australia.
---
Free Shipping
for orders over $99.
Go to the right school.Become a doctor or a lawyer.Marry a nice Asian.These are some of the hopes of our Asian parents. Knowing that our parents have sacrificed for us, we want to honor their wishes. But we also want to serve Jesus, and sometimes that can seem to conflict with family expectations. Discovering our Asian identity in the midst of Western culture means learning to bridge these and other conflicting values. We need wise counsel onour parents' ways of loving usvocations that show respect for our parents and allow us to serve Godthe "model minority" myth and performance pressuresmarriage, singleness, and being male and femaleracial reconciliationspirituality and church experiencesunique gifts Asians bring to Western cultureThis book, written by a team of Asian American student ministry workers who have been there, can serve as our guide on a difficult journey. The authors represent a variety of perspectives, including the immigrant experience of a Korean man, a third-generation Japanese-American's understanding of his parents' experience in the internment camps during World War II, and a Chinese American woman's struggle to communicate with her parents. Their accounts of humorous, frusrating and heartbreaking personal experiences (as well as stories from other Asian American students and adults) offer support and encouragement. And their ideas for living out the Christian faith between two cultures show us the way to wholeness.
-Publisher
Jeanette Yep, an American-born Chinese, served as coordinatoJeanette Yep, an American-born Chinese, served as coordinator for Following Jesus Without Dishonoring Your Parents. She r for Following Jesus Without Dishonoring Your Parents. She was an InterVarsity Christian Fellowship student leader at Mwas an InterVarsity Christian Fellowship student leader at Mount Holyoke College. After graduation she spent a year studount Holyoke College. After graduation she spent a year studying Chinese language and culture in Taiwan. Recently she reying Chinese language and culture in Taiwan. Recently she reA
Introduction: Learning Our Names / Paul Tokunaga
Pressure, Perfectionism & Performance / Paul Tokunaga
Your Parents Love You, My Parents Love Me / Jeanette Yep
Honor & Obey / Greg Jao
Doctor Or Lawyer? / Susan Cho Van Riesen
Relating To Others-understanding Yourself / Greg Jao
Marriage & Singleness / Peter Cha & Susan Cho, Van Riesen
The Gender Trap / Peter Cha & Jeanette Yep
Racial Reconciliation / Susan Cho, Van Riesen & -peter Cha
Spiritual Growth / Greg Jao
Finding A Church Home / Peter Cha
Gifts Asian Americans Bring / Paul Tokunaga
For Further Reading
Contributors