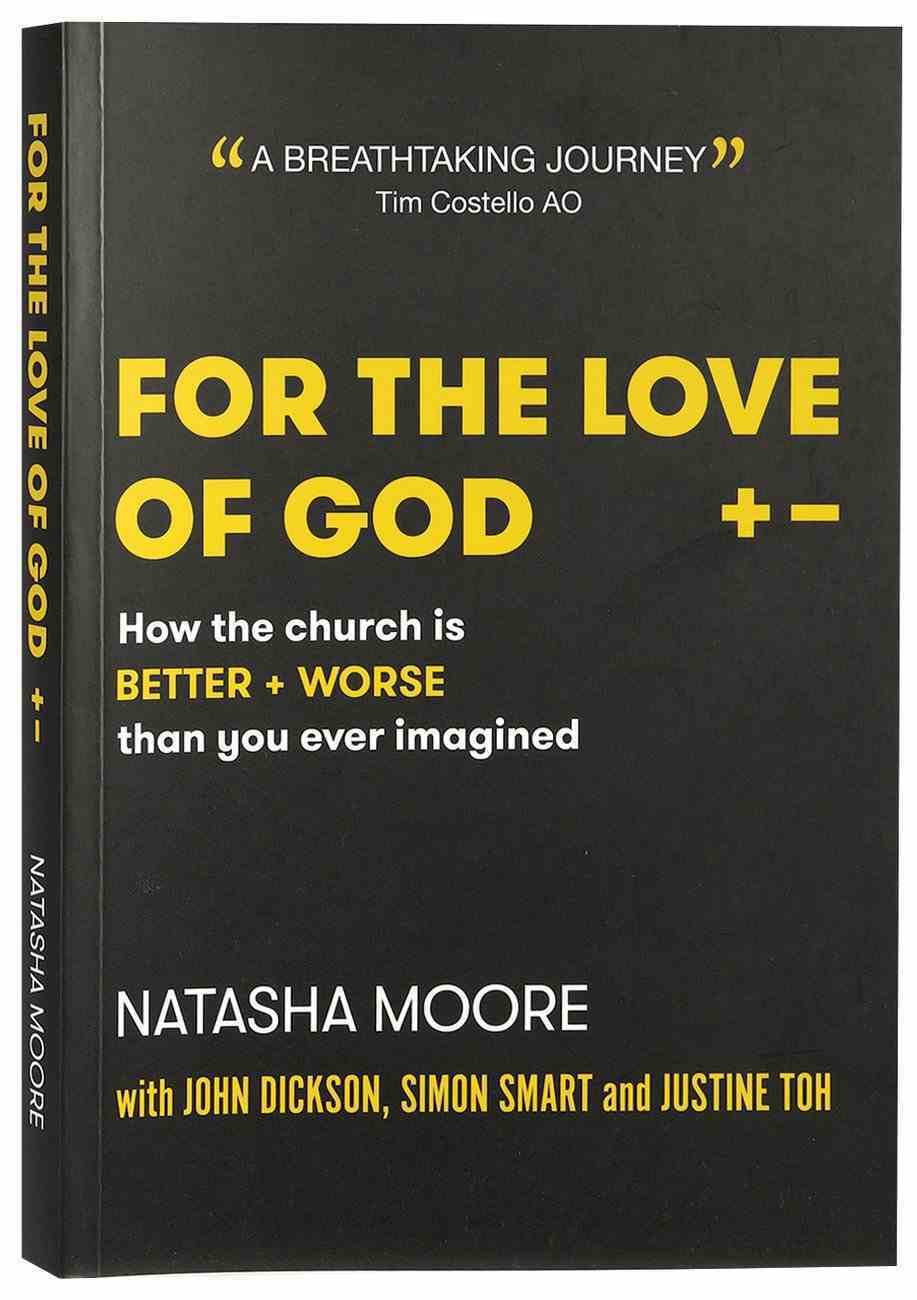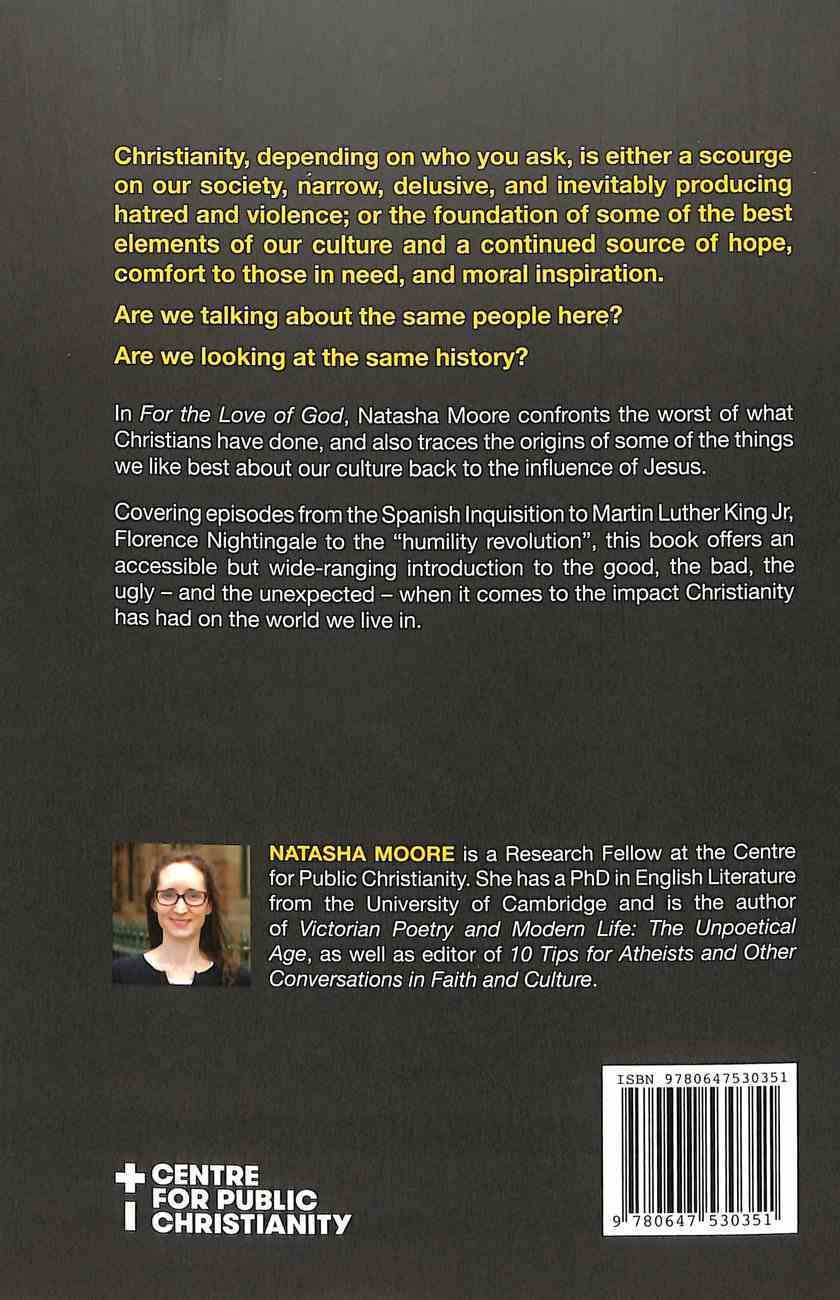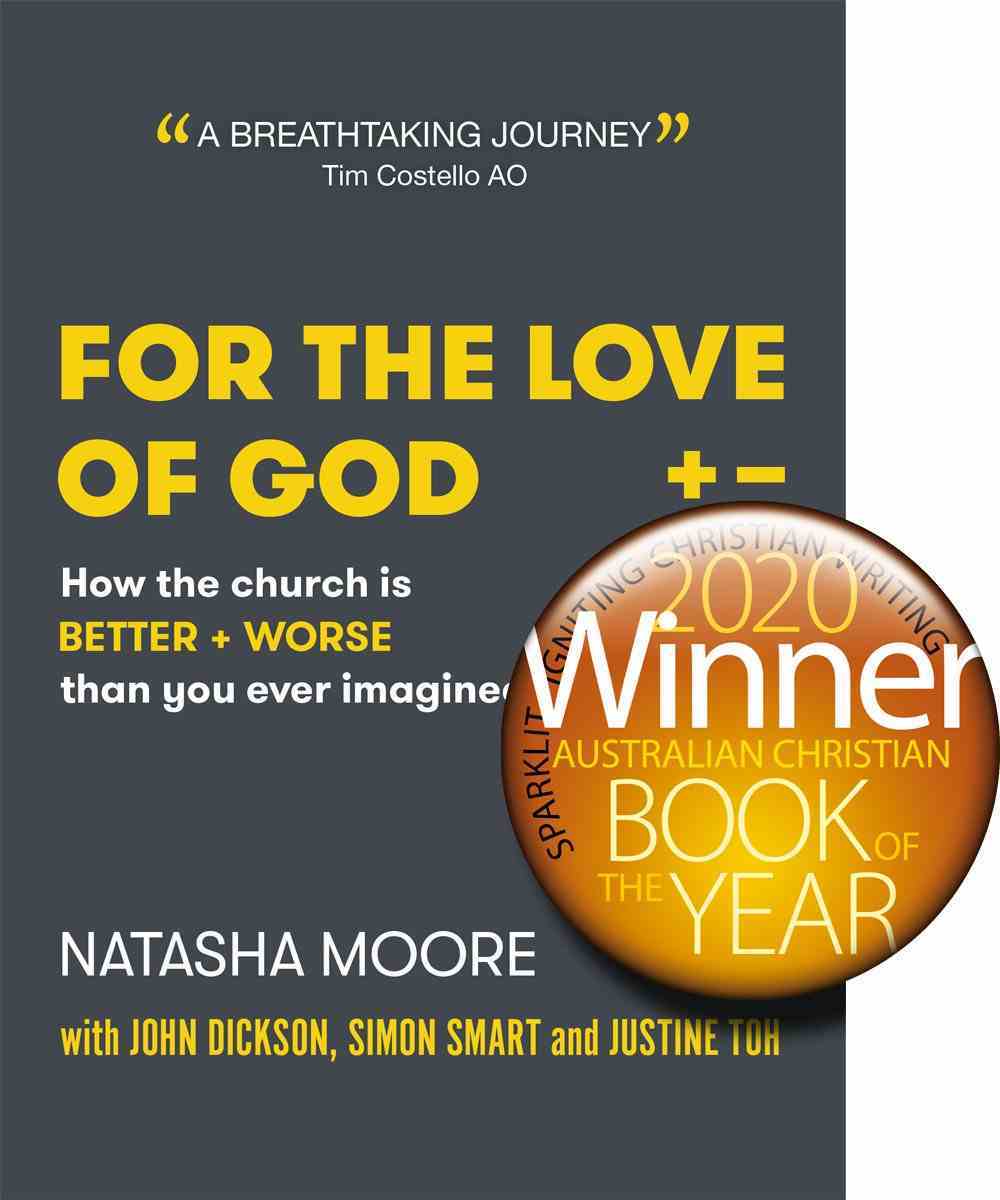 For the Love of God: How the Church is Better and Worse Than You Ever Imagined
2020 Australian Christian Book of the Year Winner Church history offers plenty of ammunition to its critics. This book offers an accessible but wide-ranging introduction to the good, the bad, the ugly - and the surprising - when it...
---
Expected to ship within 11 hours from Australia.
---
Free Shipping
for orders over $99.
2020 Australian Christian Book of the Year Winner

Church history offers plenty of ammunition to its critics. This book offers an accessible but wide-ranging introduction to the good, the bad, the ugly - and the surprising - when it comes to the impact Christianity has had on our culture.
- Koorong
Christianity, depending on who you ask, is either a scourge on our society, narrow, delusive, and inevitably producing hatred and violence; or the foundation of some of the best elements of our culture and a continued source of hope, comfort to those in need, and moral inspiration.

Are we talking about the same people here?

Are we looking at the same history?

Crusades, witch hunts, slavery, colonialism, child abuse... the history of the church offers plenty of ammunition to its critics. And on the other hand: charity, human rights, abolition, non-violent resistance, literacy and education.

In For the Love of God, Natasha Moore confronts the worst of what Christians have done, and also traces the origins of some of the things we like best about our culture back to the influence of Jesus.

Covering episodes from the Spanish Inquisition to Martin Luther King Jr, Florence Nightingale to the "humility revolution", this book offers an accessible but wide-ranging introduction to the good, the bad, the ugly - and the unexpected - when it comes to the impact Christianity has had on the world we live in.
-Publisher
Preface; Introduction: Does Religion Poison Everything?; Part I: Worst Of The Worst; 1. Crusades; 2. Inquisitions; Torture; The Auto-da-fe; 3. Christianity Inc.; Jubilee: Raking It In; Papacy For Profit: The Renaissance Popes; Indulgences; Coda: Child Abuse ; Part Ii: Best Of The Best; 4. The Invention Of Charity; The Knights Hospitaller; 5. Abolishing Slavery; Slavery In "christian" America; William Wilberforce; 6. Literacy; Luther; Tyndale; The Road To Democracy; 7. Dietrich Bonhoeffer: A Spoke In The Wheel; Part Iii: It's Complicated; 8. Religious Violence; Is God Genocidal?; The European Wars Of Religion; The Troubles; Thin Vs Thick Faith; 9. Witch Hunts; The Salem Witch Trials; Part Iv: Surprises; 10. Missionaries; The "new Hollanders"; The Missionary Effect; The Serampore Trio; 11. The Humility Revolution; 12. Christianity And Women; Part V: Big Ideas; 13. The Image Of God; Imago Dei; The Genesis Of Human Rights; 14. Non-violence; Are Christians Pacifists?; The Sword That Heals; Why Non-violent Resistance Works; 15. Compassion; "we Lepers": Father Damien Of Molokai; Suffering With; Part Vi. To Change The World; 16. Powers And Authorities; Lord Shaftesbury: A Heart For The Poor; Florence Nightingale: The Lady With The Lamp; 17. Social Capital; Conclusion: So What?; Appendices; The Tune Jesus Wrote; List Of Interviewees; Index