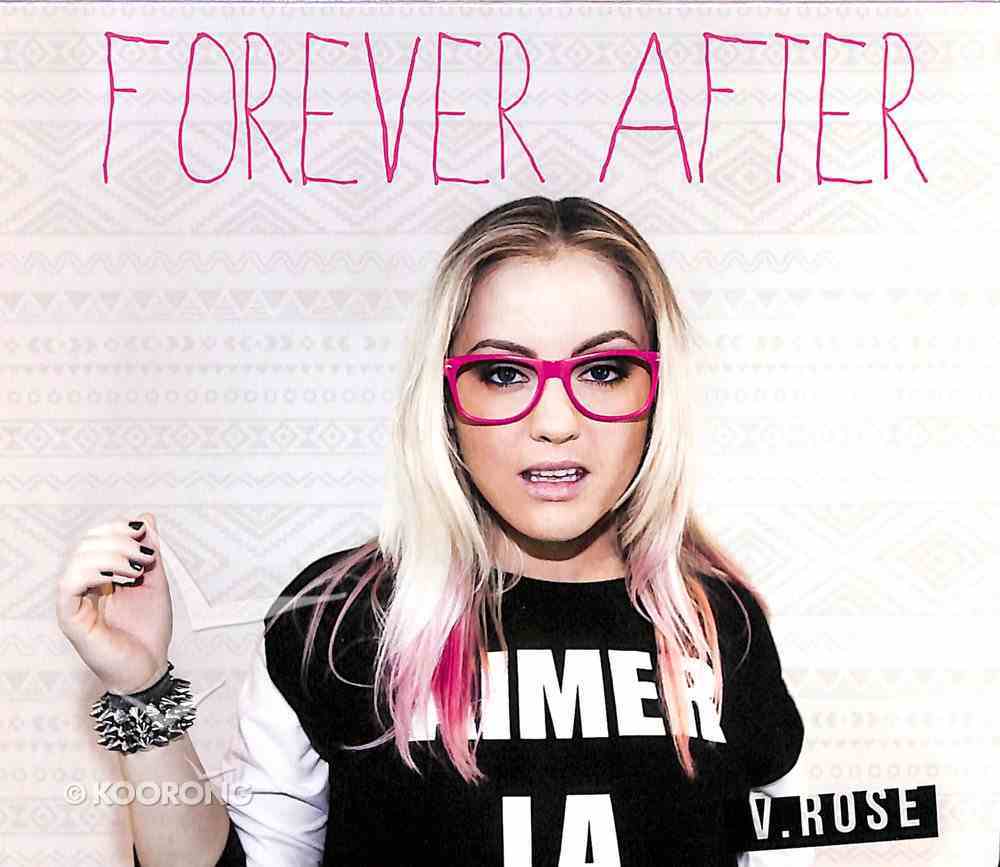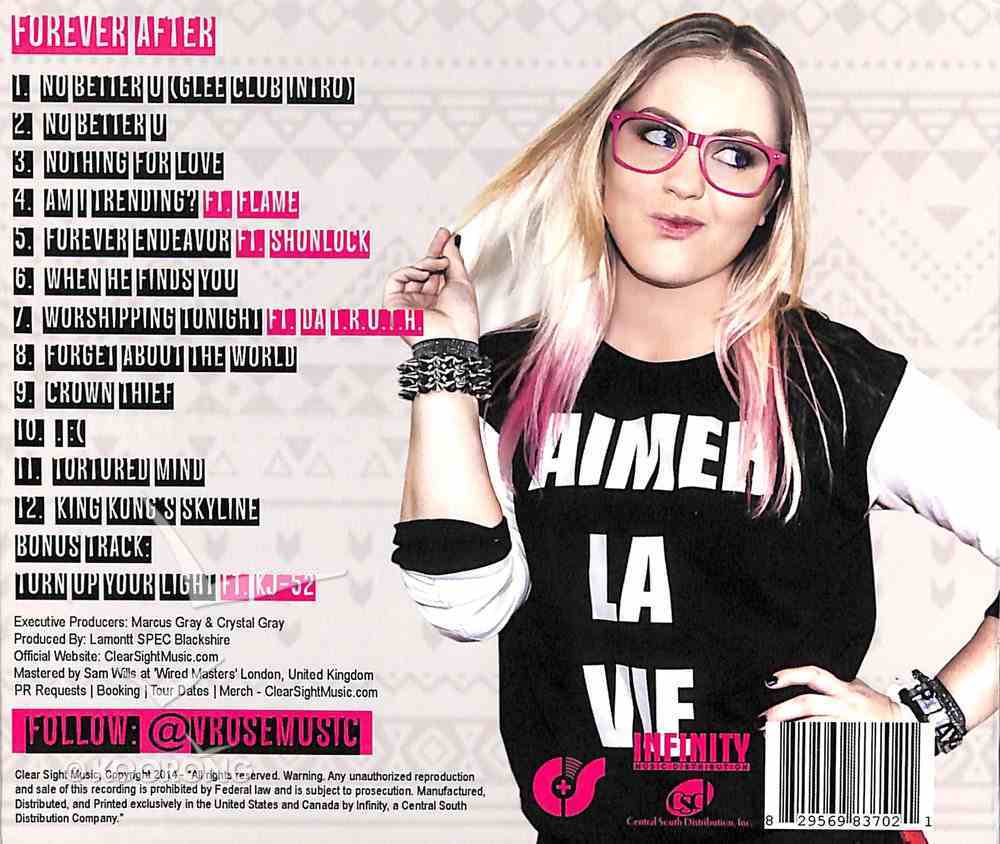 Out of Stock
Available to Order
---
Expected to ship in 4 to 5 weeks from Australia.
---
Free Shipping
for orders over $99.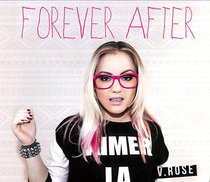 1. No Better U (glee Club Intro)
1. No Better U (glee Club Intro)

0:59

2. No Better U

0:59

3. Nothing For Love

0:59

4. Am I Trending? Ft. Flame

0:59

5. Forever Endeavor Ft. Shonlock

0:59

6. When He Finds You

0:59

7. Worshipping Tonight Ft. Da T.r.u.t.h.

0:59

8. Forget About The World

0:59

9. Crown Thief

0:59

10. . :(

0:59

11. Tortured Mind

0:59

12. King Kong's Skyline

0:59

13. Turn Up Your Light Ft. Kj-52

0:59
When singer/songwriter V. Rose was only 8 years old, she prayed a few earnest words that ended up forever shaping her life-and future ministry.

A burgeoning talent who regularly joined the church choir onstage and played impromptu concerts in the family living room, V.Rose asked God for the gift of songwriting.

Seven years later, she and a childhood friend eventually started a pop duo, Harmony. As the then 15-year-old artist continued to hone her talent, a particularly meaningful worship service solidified her purpose, namely to write and perform songs that weren't only relevant musically, but offered Christ-centered hope and encouragement for her peers.

After Harmony amicably parted ways, V. Rose began taking her first steps toward a solo career. After appearing on two tracks from FLAME's #1 Billboard release Captured, including the hit single "Surrender" V. Rose signed with Clear Sight Music.

An engaging fusion of current pop, rock and techno sounds, V. Rose's music will, no doubt, appeal to fans of Katy Perry, Selena Gomez and Miley Cyrus. Maintaining her commitment to thinking outside the box, however, the songs still have V. Rose's distinctive artistic stamp.

"Music is my love, it always has been, and that's because it has the ability to connect with peoplelike nothing else," V. Rose says. "And I want to take the gift God has given me to the fullest extent and share how he's constantly pursuing us with his love and grace."