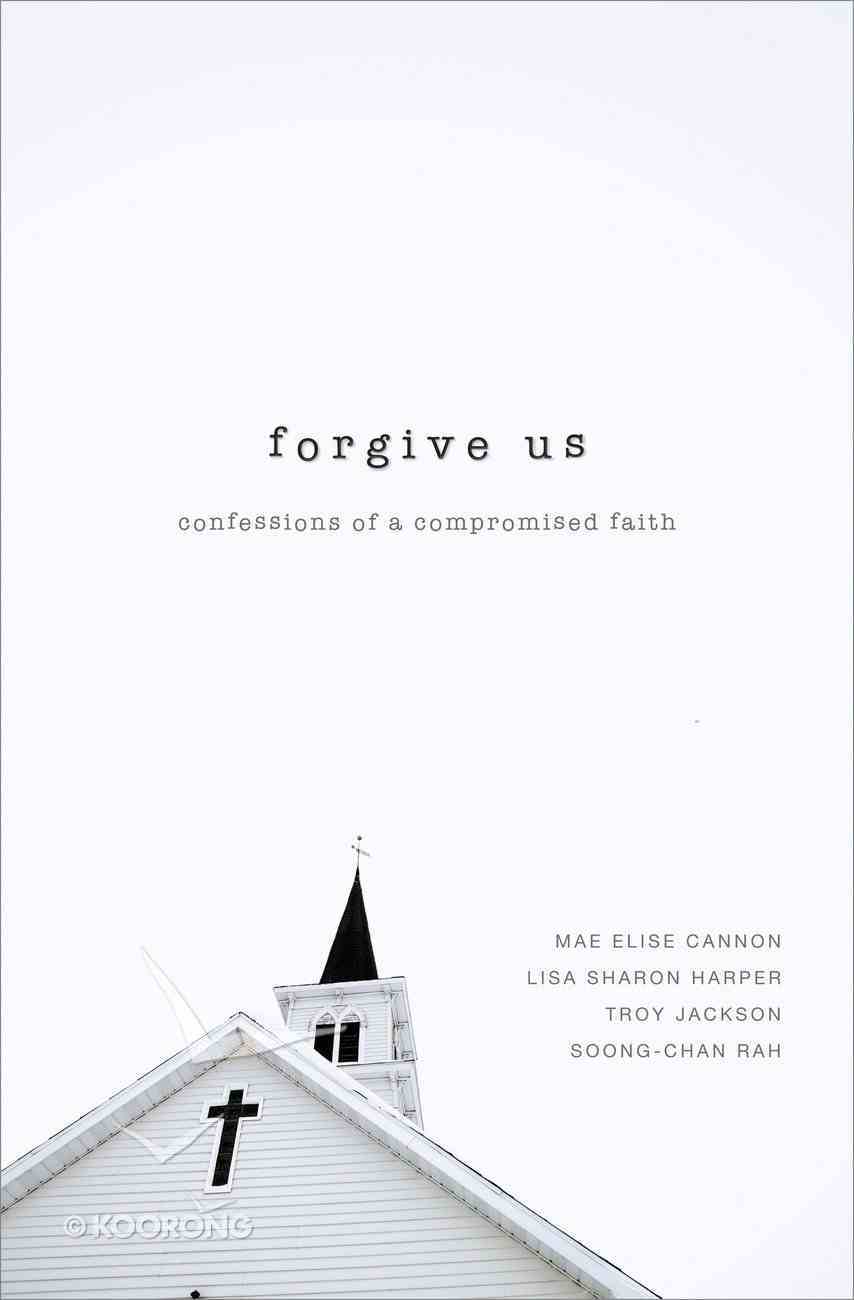 Many people have become angry and frustrated with organized religion and evangelical Christianity, in particular. Too often the church has proven to be a source of pain rather than a place of hope. Forgive Us acknowledges the legitimacy of much...
Available for immediate download.
---
Read using our free app on your tablet or mobile!
---
Free Shipping
for orders over $99.

Many people have become angry and frustrated with organized religion and evangelical Christianity, in particular. Too often the church has proven to be a source of pain rather than a place of hope. Forgive Us acknowledges the legitimacy of much of the anger toward the church. In truth, Christianity in America has significant brokenness in its history that demands recognition and repentance. Only by this path can the church move forward with its message of forgiveness, reconciliation, and peace.


Forgive Us is thus a call to confession. From Psalm 51 to the teachings of Jesus to the prayers of Nehemiah, confession is the proper biblical response when God's people have injured others and turned their backs on God's ways. In the book of Nehemiah, the author confesses not only his own sins, but also the sins of his ancestors. The history of the American church demands a Nehemiah-style confession both for our deeds and the deeds of those who came before us.


In each chapter of Forgive Us two pastors who are also academically trained historians provide accurate and compelling histories of some of the American church's greatest shortcomings. Theologian Soong-Chan Rah and justice leader Lisa Sharon Harper then share theological reflections along with appropriate words of confession and repentance.


Passionate and purposeful, Forgive Us will challenge evangelical readers and issue a heart-felt request to the surrounding culture for forgiveness and a new beginning.


-Publisher
<p>many People Have Become Angry And Frustrated With Organized Religion And Evangelical Christianity, In Particular. Too Often The Church Has Proven To Be A Source Of Pain Rather Than A Place Of Hope. <em>forgive Us</em> Acknowledges The Legitimacy Of Much Of The Anger Toward The Church. In Truth, Christianity In America Has Significant Brokenness In Its History That Demands Recognition And Repentance. Only By This Path Can The Church Move Forward With Its Message Of Forgiveness, Reconciliation, And Peace.</p> <p><em>forgive Us</em> Is Thus A Call To Confession. From Psalm 51 To The Teachings Of Jesus To The Prayers Of Nehemiah, Confession Is The Proper Biblical Response When God's People Have Injured Others And Turned Their Backs On God's Ways. In The Book Of Nehemiah, The Author Confesses Not Only His Own Sins, But Also The Sins Of His Ancestors. The History Of The American Church Demands A Nehemiah-style Confession Both For Our Deeds And The Deeds Of Those Who Came Before Us.</p> <p>in Each Chapter Of <em>forgive Us</em> Two Pastors Who Are Also Academically Trained Historians Provide Accurate And Compelling Histories Of Some Of The American Church's Greatest Shortcomings. Theologian Soong-chan Rah And Justice Leader Lisa Sharon Harper Then Share Theological Reflections Along With Appropriate Words Of Confession And Repentance.</p> <p>passionate And Purposeful, <em>forgive Us</em> Will Challenge Evangelical Readers And Issue A Heart-felt Request To The Surrounding Culture For Forgiveness And A New Beginning.</p>
Chapter 1: The Genocide Of Indigenous People In The Americas
Chapter 2: Environmental Degradation And The Stewardship Of Creation
Chapter 3: Racism And Xenophobia
Chapter 4: Sexism And Oppression Of Women
Chapter 5: Marginalization And Abuse Of The Lgbtq Community
Chapter 6: God And Country: Nativism And Immigration
Chapter 7: Christocentrism, Anti-semitism, And Islamophobia
Conclusion