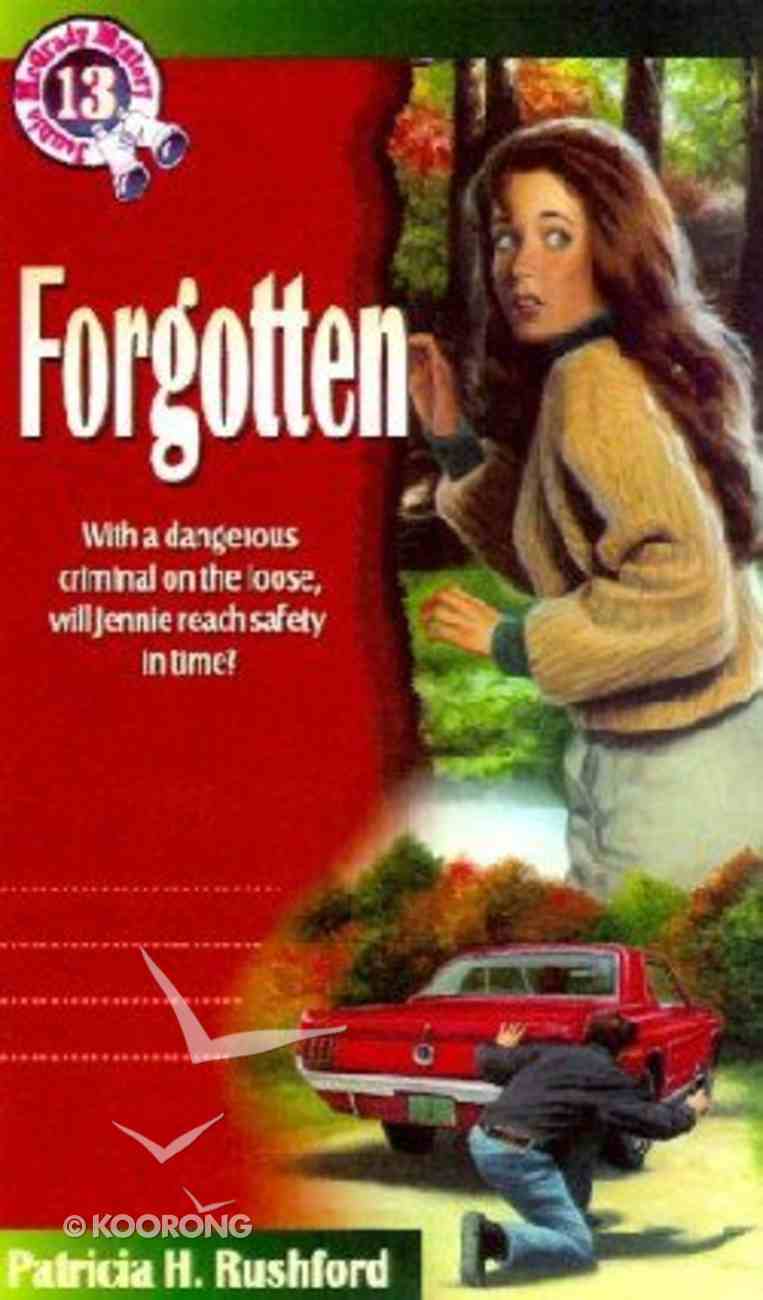 Forgotten (#13 in Jennie Mcgrady Series)
With no chance to escape from the bank robbers who abducted her in the wilderness of Washington State, sixteen-year-old Jennie watches for a chance to stop the bandits and receives a blow to her head resulting in amnesia.
Unavailable. Out of Print. Only available while stock lasts.
Out of Print
---
Free Shipping
for orders over $99.
With no chance to escape from the bank robbers who abducted her in the wilderness of Washington State, sixteen-year-old Jennie watches for a chance to stop the bandits and receives a blow to her head resulting in amnesia.
-Publisher
Jennie McGrady is looking forward to a day spent hiking in the mountains with her friends. She's arranged to meet them at the trailhead but arrives a few minutes early and takes the opportunity to enjoy the solitude and cool mountain air. But lurking nearby is a man wanted on burglary charges -- and in a heartbeat Jennie is taken hostage.Zack is a sweet kid but has been forced into a life of crime by his aunt and uncle. Only fourteen, he's afraid of being put into a detention center himself if he turns his guardians in. But he seems sympathetic to Jennie -- can she convince him to let her go and even escape with her?Corisa and Brandy Graham, during a weekend at their family cabin, stumble upon a nearly unconscious girl their age alone in the woods. She's been seriously injured -- and doesn't remember a thing about who she is or how she got there....
-Publisher
Patricia Rushford is an internationally known author and spePatricia Rushford is an internationally known author and speaker and has authored dozens of books and numerous articles aker and has authored dozens of books and numerous articles and has gained a reputable spot in the Christian youth fictiand has gained a reputable spot in the Christian youth fiction market. With over a quarter of a million sold of her youton market. With over a quarter of a million sold of her youth series alone, her exciting Jennie McGrady series is enjoyih series alone, her exciting Jennie McGrady series is enjoyi