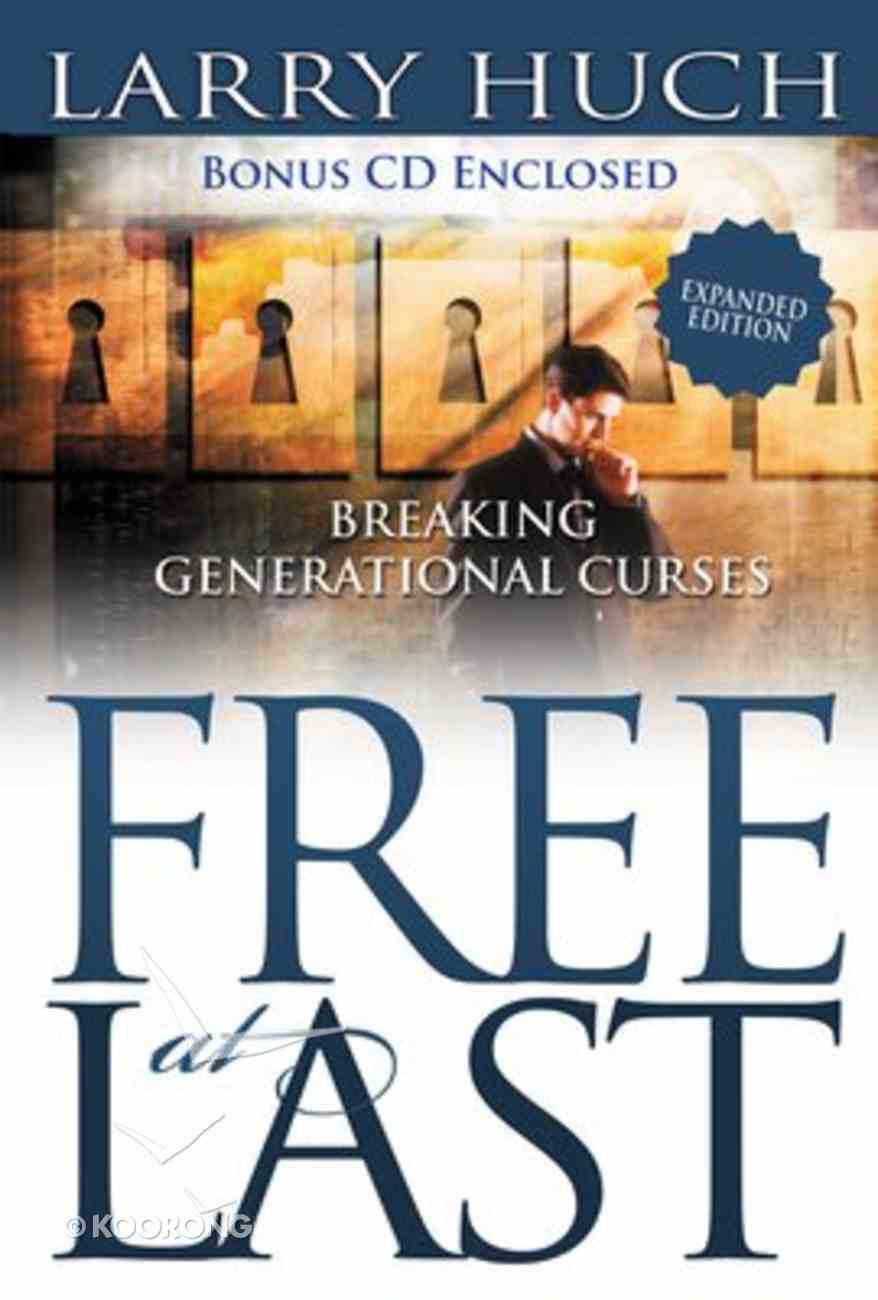 Free At Last (With Cd Study Guide)
You can break free from your past! Don't let what has happened to you and your family hold you back in life! You can find freedom from depression, anger abuse, insecurity and addiction in Jesus Christ. Pastor Larry Huch...
---
Expected to ship within 9 hours from Australia.
---
Free Shipping
for orders over $99.
You can break free from your past! Don't let what has happened to you and your family hold you back in life! You can find freedom from depression, anger abuse, insecurity and addiction in Jesus Christ.

Pastor Larry Huch reveals powerful truths from Scripture that enabled him and many others to quickly break the destructive chains in their lives and receive God's blessings. Learn the secret to true freedom and you, too can:

Regain your joy and hope, Experience divine health, Mend broken relationships, Walk in true prosperity - body, soul and spirit.

-Publisher
288 Pages
-Publisher
Larry Huch is the founder and senior pastor of DFW New Beginnings iný Irving, Texas. Larry and his wife, Tiz, have served in ministry for overý three decades, including pioneering seven different churches in Americaý and Australia. Their international TV program, New Beginnings, isý broadcast daily to millions of homes around the world.ý Larry's enthusiasm and deep love for the Lord, His Word, and Hisý people have touched and transformed the lives of thousands of peopleý through his best-selling books Unveiling Ancient Biblical Secrets, Theý Torah Blessing, 10 Curses That Block








Forewordintroductionpart One: Identifying And Understanding Curses1.getting A New Life2.generational Curses3.where Did That Come From?4. Like Father, Like Son--no More!5. Burden Removing And Yoke Destroying6. The Curse On A Nation7.reversing The Curse On A Nation8.the Blood Of Jesus Has More Power Than You Knowpart Two: Seven Places Jesus Shed His Blood9.in Gethsemane, Jesus Won Back Our Willpower10.the Stripes On Jesus' Back Won Back Our Health11.jesus' Crown Of Thorns Won Back Our Prosperity12.jesus' Pierced Hands Won Back Dominion Over The Things We Touch13.jesus' Pierced Feet Won Back Dominion Over The Places We Walk14.jesus' Pierced Heart Won Back Our Joy15.jesus' Bruises Won Our Deliverance From Inner Hurts And Iniquitiespart Three: Eight Steps To Be Set Free And Stay Free16.step One: Recognize The Curse17.step Two: Break The Generational Curse18.step Three: Reverse The Curse19.step Four: Release The Power Of Love20.step Five: Success Is No Accident21.step Six: Align Your Words With God's Words22.step Seven: He's God--our Daddy23.step Eight: Obedience--the Path To Your Promised Landconclusion
Bestsellers in Spirit-filled Living