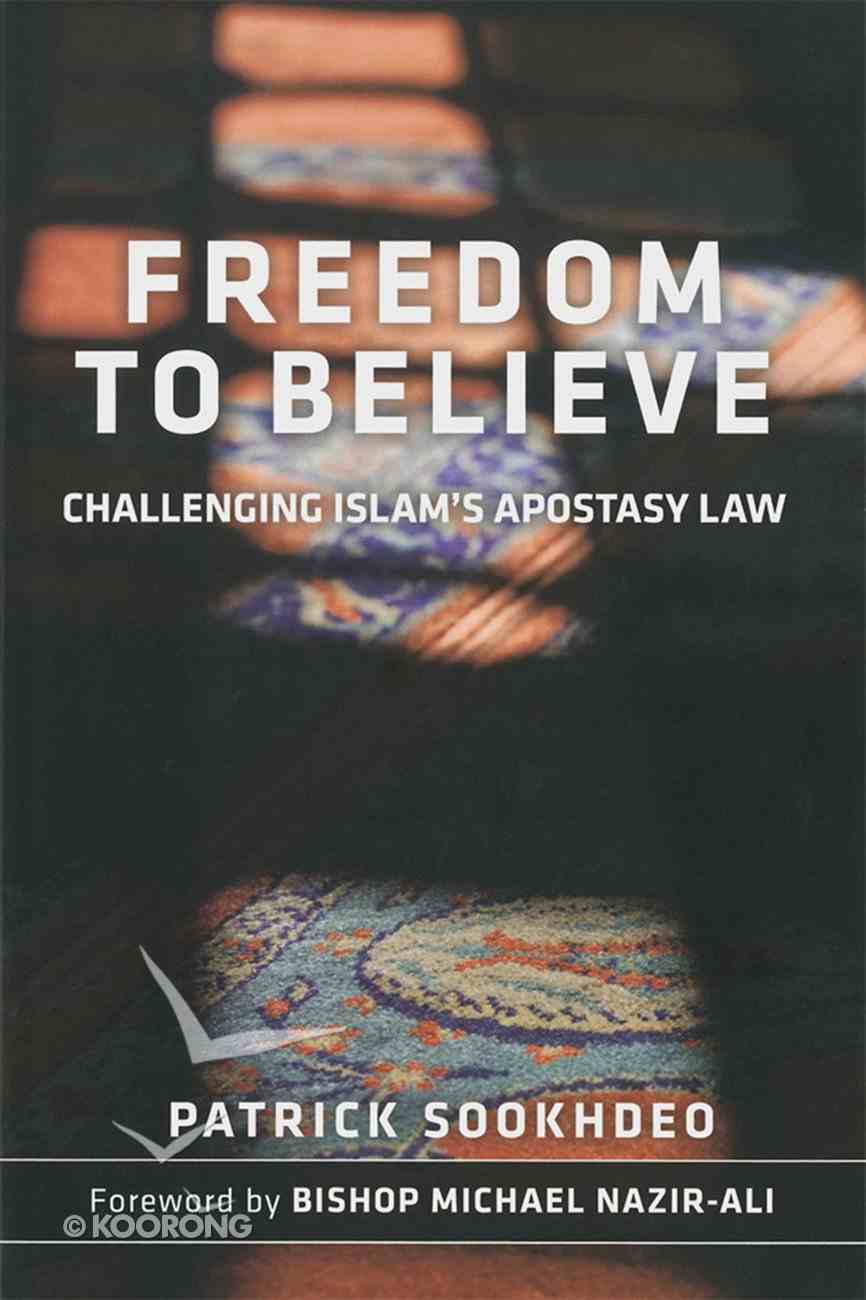 Islam is a one-way street. Non-Muslims can convert to Islam, but freedom to convert from Islam is denied to Muslims. All schools of Islamic Law specify the death penalty for an adult male Muslim who chooses to leave Islam. The...
---
Expected to ship on Monday from Australia.
---
Free Shipping
for orders over $99.
Islam is a one-way street. Non-Muslims can convert to Islam, but freedom to convert from Islam is denied to Muslims. All schools of Islamic Law specify the death penalty for an adult male Muslim who chooses to leave Islam. The law can also impose other penalties on apostates. Change is only possible if the apostasy law is repealed.This book focuses on:- the Muslim teaching on apostasy from Islamic sources- the debate amongst Muslims about the apostasy law- the treatment of converts from Islam
-Publisher
Islam is a one-way street. Non-Muslims can convert to Islam, but Muslims are not allowed to convert from Islam. All schools of Islamic law specify the death sentence for an adult male Muslim who chooses to leave his faith.�Although this is rarely carried out, the law imposes many other penalties on apostates and provokes powerful hostility towards them amongst Muslims.But change is possible.�Some Muslim scholars have argued that the apostasy law should be abandoned, so that people can leave Islam without fear of reprisals. Their voice will be strengthened by non-Muslims also calling for repeal of the law.

This book is intended to raise awareness about Islam�s apostasy law and its punishments and so promote the case for its abolition. The first section sets out the Muslim teaching on apostasy from the Islamic sources. The second looks at the debate amongst Muslims about the law, and the third reviews the treatment of converts from Islam in the world today.
-Publisher
Patrick Sookhdeo is Director of the Institute for the Study of Islam and Christianity, a Christian research institute specializing in the status of Christian minorities in the Muslim world. Dr Sookhdeo is a well known lecturer and author who holds a Ph.D from London Universitys School of Oriental and African Studies and a D.D. from Western Seminary, Oregon, USA. A
:foreword By Bishop Michael Nazir-ali, Introduction, Chapter 1: What Classical Islam Teaches About Apostasy, Chapter 2: Muslims Debate And Interpret The Apostasy Law, Chapter 3: The Application Of The Apostasy Law In The World Today, Chapter 4 Conclusion, Appendices, Apostasy: Major And Minor (yusaf Al-qaradawi), Freedom Of Religion In Islam (m.a. Zaki Badawi), Universal Declaration Of Human Rights, Cairo Declaration On Human Rights In Islam, Glossary, Endnotes, Index
Bestsellers in World Religions