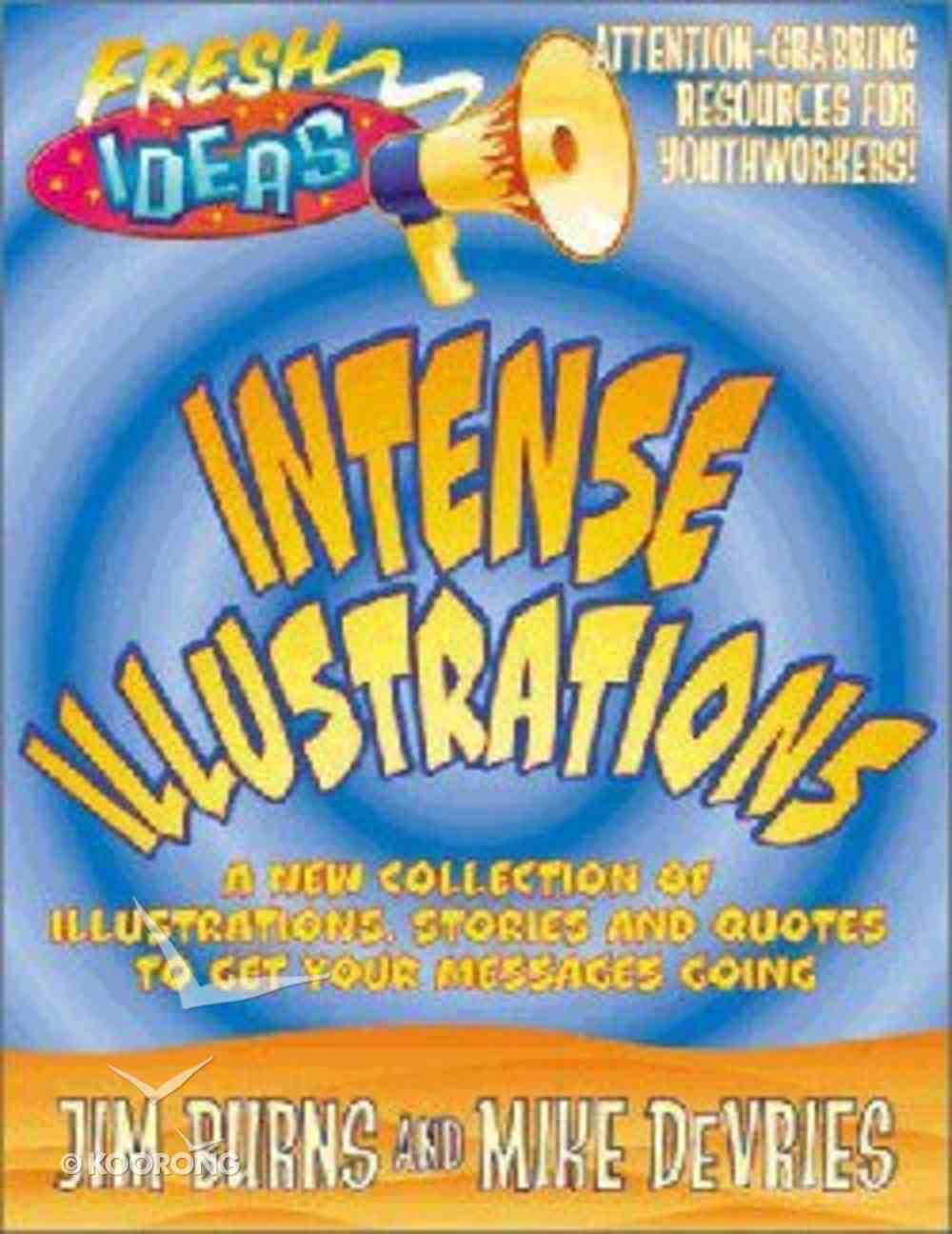 Fresh Ideas: Intense Illustrations
---
Free Shipping
for orders over $99.
128 Pages
-Publisher
This book will be useful to any Christian speaking to a group. The illustrations are biblically based, complete with key verses and additional Scripture references giving a wonderful base from which to begin a talk or sermon. Short stories and fun facts make up the funnies section of the book, where you're sure to find something to tickle the funny bone of any crowd. From Stephen F. Arterburn's "Every limitation I have is an invitation by God to do for me what I cannot do for myself" to shock-rocker Marilyn Manson's well-heeded warning, "If you don't take care of your children, I will" the quotes section is a plethora of famous and not-so-famous quotes, some serious and some humorous worthy of reflection. No youth worker's libary is complete without this book on the shelf!
-Publisher
"MIKE DEVRIES " serves as Youth Pastor at Yorba Linda Friends Church in Orange County, California. He has served as a youth worker trainer. Mike, his wife and son live in Southern California. Jim Burns is president of the National Institute of Youth Ministry (NIYM) in San Clemente, California. He is the author of several books for youth 90 Days Through the New Testament, Radical Love, Radical Christianity, for youth workers The Youth Builder and for parents of youth Drugproof Your Kids. He and his wife, Cathy, and their three children reside in Dana Point, California. "
Jim Burns founded the ministry of HomeWord in 1985 with the goal of bringing help and hope to struggling families. As host of the radio broadcast, HomeWord with Jim Burns, which is heard daily by more than one million listeners, Jim's passion is to build God-honoring families through communicating practical truths that will enable adults and young people alike to live out their Christian faith. In addition to the radio program, Jim speaks to thousands around the world each year through seminars and conferences. He is an award-winning author, whose books include The 10 Building Blocks for a Happy Family and Devotions on the Run.
Bestsellers in Youth Ministry