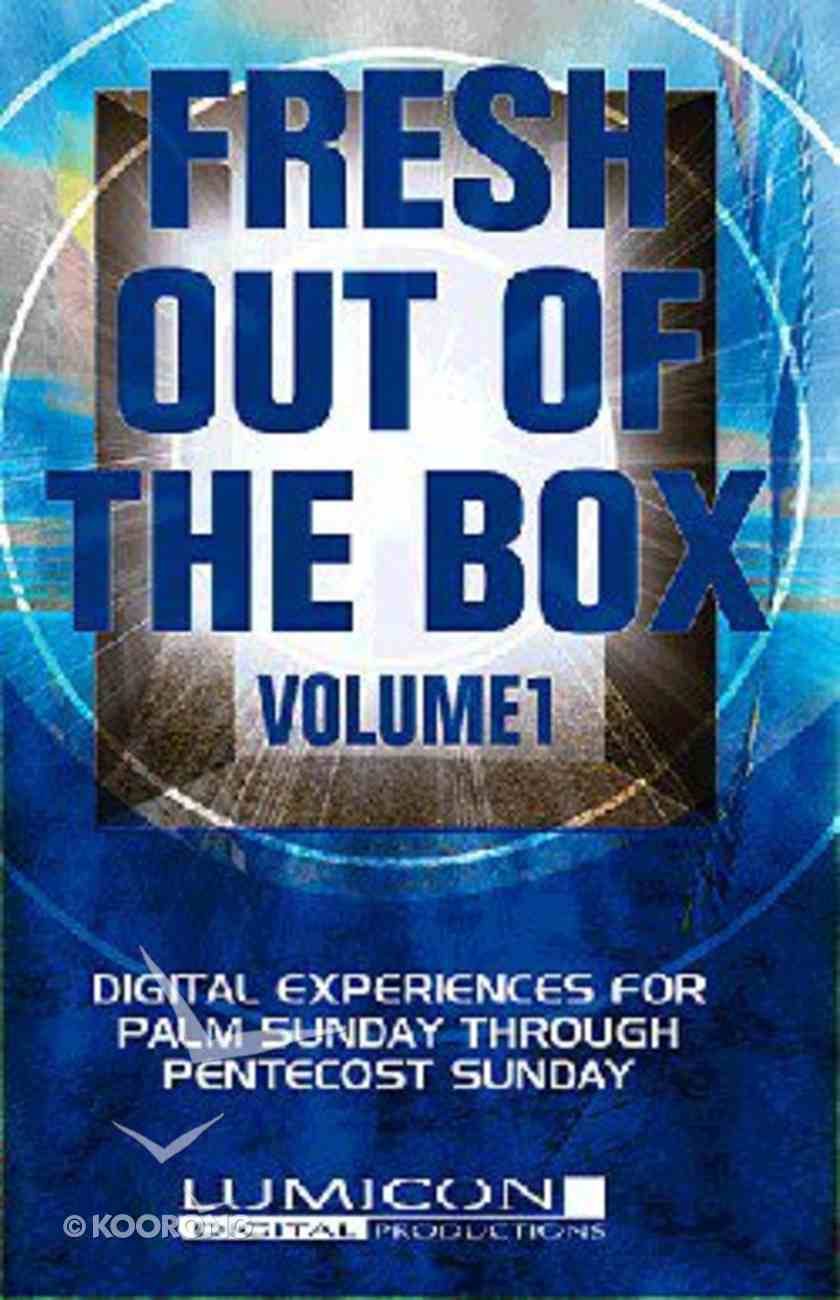 Fresh Out of the Box #01 With DVD
---
Free Shipping
for orders over $99.
80 Pages
-Publisher
Book & DVD offer 10 digital experiences for use in worship.
-Publisher
The Fresh Out of the Box Series is for Digital Storytellers! Each volume in the series offers multisensory media for highly relevant worship experiences for the digital age. Volume one in part covers weekend celebrations in the Christian year, including Palm Sunday, Pentecost Sunday, and Christ the King Sunday. You will find 10 suggested worship celebrations, including a dominant metaphor, three customizable background images for your presentation software, commentary on the Scripture text, music suggestions, film clip suggestions, and six professionally mastered video or animation clips for projection (which can be cued and played directly from the enclosed DVD. Each of the elements is integrated by a root metaphor. Here are the ten metaphorical themes in volume 1: The Real Deal, Future Proof, Wilderness Guide, Moving In, Victory, Don't Hold On To Me, A Breath of Fresh Air, Good to Go?, C.E.O. of the Cosmos, and The Difference a Day Makes. Can I play a DVD on My Computer, Projector, or TV? Yes, you can operate the DVD from an inexpensive stand-alone DVD Player that is hooked to a TV or Projector in your sanctuary. For the computer, in addition to a DVD-ROM drive you must have either a) extra hardware to decode MPEG-2 video and Dolby Digital or MPEG-2 audio, or b) your computer must be fast enough to handle software decoding. Good-quality software-only playback requires a 350-MHz Pentium II or a Mac G4. Click here for an exhaustive list of commonly asked questions and answers about DVD. Three graphics files for each worship experience can also be found in a separate folder on the DVD-ROM disk. These files, of course, are only accessible from a computer and not from a stand-alone DVD player.
-Publisher
Wilson, is a frequent seminar speaker, is the lead media minister at Ginghamsburg United Methodist Church, an open country congregration in rural Ohio, where more than 3000 experience multi-sensory worship each weekend.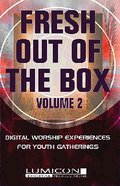 Bestsellers in Ministry Resources