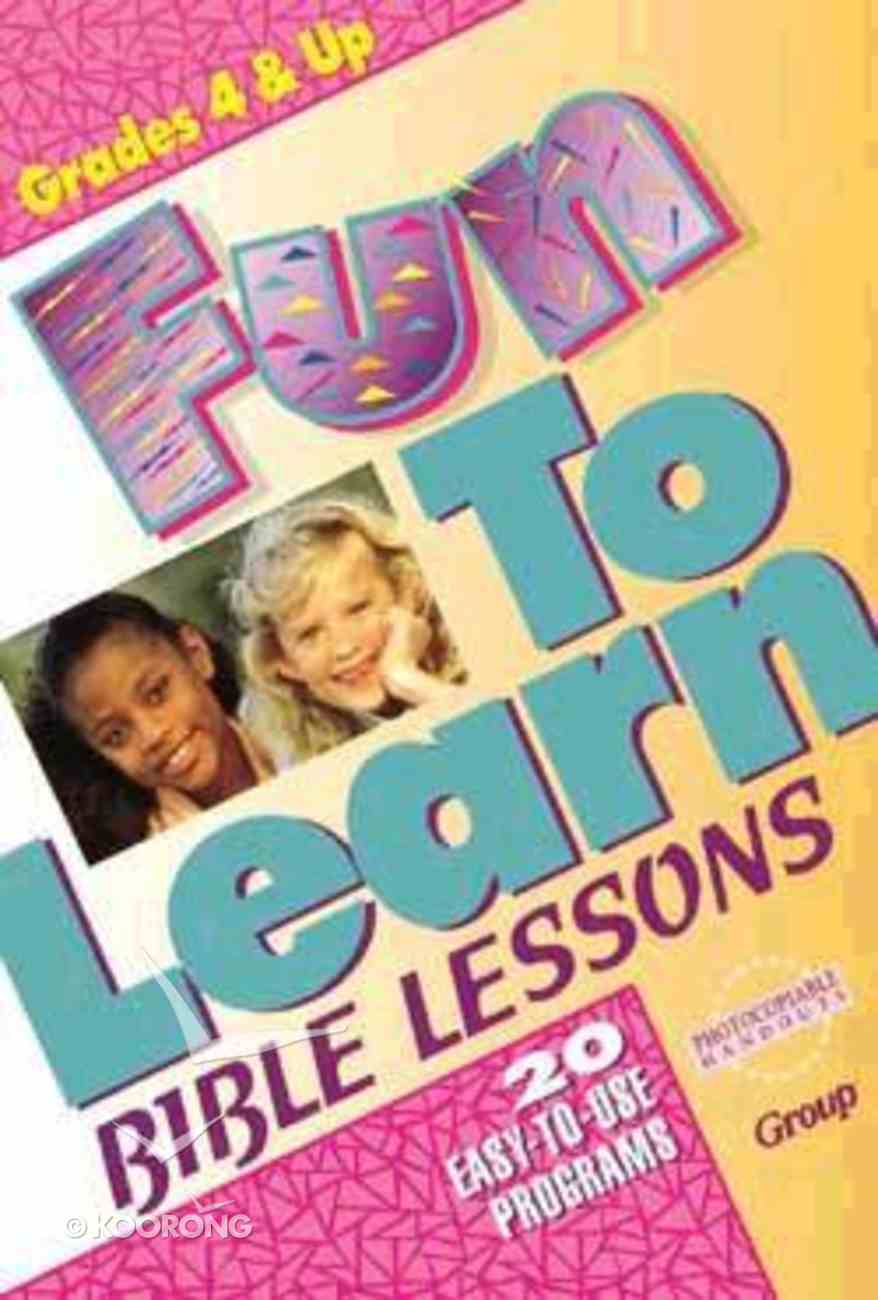 Fun to Learn Bible Lessons: Grades 4 & Up
---
Free Shipping
for orders over $99.
112 pages
-Publisher
Use these 20 lively Bible lessons to give your kids an overview of the Bible and lay important faith foundations. Each lesson combines the following elements to make learning fun for your kids and easy for you...easy to follow instructions, creative activities that appeal to all five senses, ideas to involve your students-no matter the size of your class and ways for your students to discover for themselves the truths of Scripture.
-Publisher
You'll love these age-specific books that give you 20 creative activities, each lasting between 45 & 60 minutes. Perfect for Sunday school, children's church, or home groups.
-Publisher
Real. Bold. Love. Once upon a time...there was a young youth ministry worker named Thom who couldnt find enough great ideas for his youth group. No one had computers yet. The guys who invented Google had just been born. So Thom dusted off his typewriter and started a magazine called GROUP. It was a hit. It gave people ideas for connecting with each other and growing in their faith in ways theyd never experienced before. A few years later Thom and his team expanded their ideas into childrens ministry, reinvigorating old ministry ideas like Sunday school curriculum and vacation Bible school. Soon Group became the leader in innovative childrens ministry resources, small group and womens ministry, and much more. Who are we now? In a nutshell, were a team of people who create experiences with one goal in mind: to help people grow in relationship with Jesus and each other. We create an endless stream of ideas, lessons, events, and service opportunities for the ever-transforming world of church ministry. The bottom line: We love the church! And were doing everything we can to equip ministry leaders and volunteers to do best what matters mostloving God and loving others.
Bestsellers in Children's Ministry