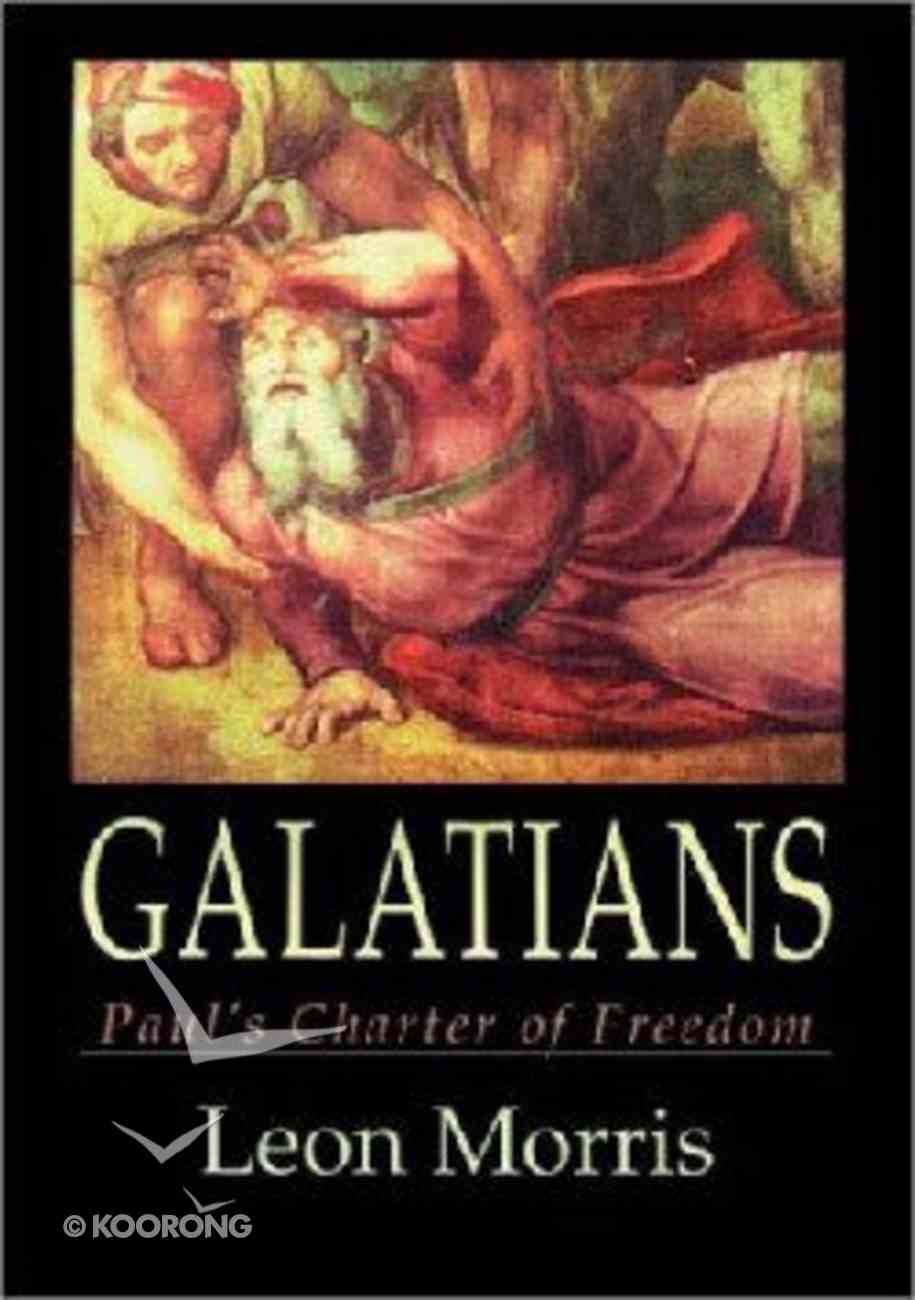 ---
Free Shipping
for orders over $99.
219 Pages
-Publisher
In his letter to the Christians at Galatia, Paul used biblical-theological reasoning and vivid contrasting images to warn them about those who preached "another gospel." Parts of his letter stand out with bold clarity, but others are difficult to interpret. Morris explores the clear and the complex to lay bare the text's essential structure, logic, and meaning.
-Publisher
Leon Lamb Morris was an Australian New Testament scholar. He received his Ph.D. at the University of Cambridge which became his first major book, The Apostolic Preaching of the Cross. He served as Warden of Tyndale House, Cambridge (1960-64); Principal of Ridley College in Melbourne, Australia (where they have named a library in his honour); and Visiting Professor of New Testament at Trinity Evangelical Divinity School.
He published numerous theological works and commentaries on the Bible, notable among which are The Atonement: Its Meaning and Significance, New Testament Theology, and The Gospel According to John and 1 and 2 Thessalonians (New International Commentary on the New Testament series) and The Gospel According to Matthew, and The Epistle to the Romans (Pillar Series). Morris was also the editor of the invaluable Tyndale Bible Commentary Series and the author of volumes on Luke, 1 Corinthians, 1 and 2 Thessalonians and Revelation.
Koorong -Editorial Review.


Bestsellers in New Testament Commentaries