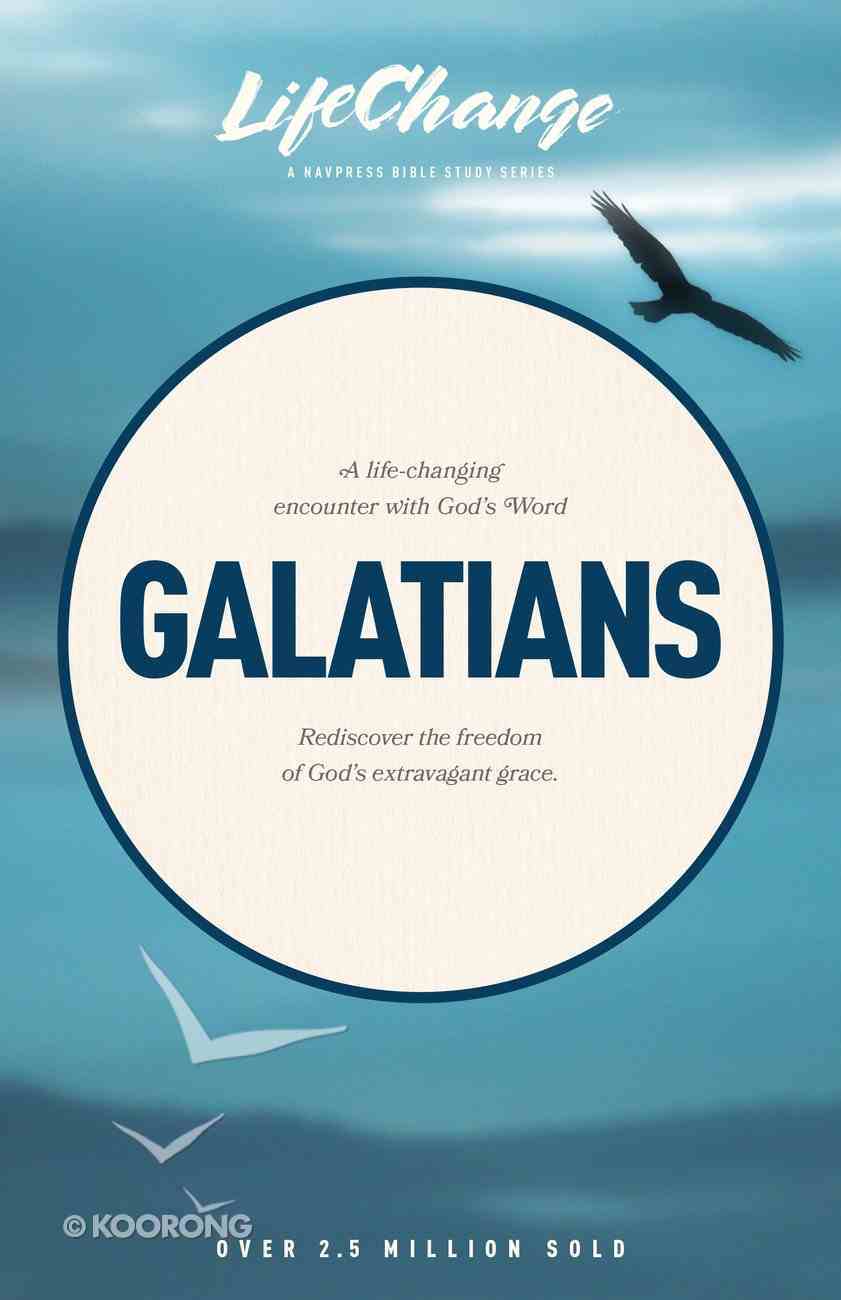 Galatians (Lifechange Study Series)
Embrace Freedom Are you living in freedom, or do you feel imprisoned? Even Christians sometimes find themselves bound by religious obligations. Writing to the church he had founded in Galatia, the apostle Paul passionately rails against rules and regulations threatening...
Available for immediate download.
---
Read using our free app on your tablet or mobile!
---
Free Shipping
for orders over $99.
Embrace Freedom
Are you living in freedom, or do you feel imprisoned? Even Christians sometimes find themselves bound by religious obligations. Writing to the church he had founded in Galatia, the apostle Paul passionately rails against rules and regulations threatening to restrict the Spirit-led freedom God offers.

The same religious sentiments threaten us today. Whether it's pressure to be perfect or guilt over failing, showy spirituality can hem in the Spirit's horizons in our lives. Rediscover the freedom of God's extravagant grace and a faith animated by God's mercy.

LifeChange
LifeChange Bible studies will help you grow in Christlikeness through a life-changing encounter with God's Word. Filled with a wealth of ideas for going deeper so you can return to this study again and again.

Features
Cover the entire book of Galatians in 12 lessons Equip yourself to lead a Bible study Imagine the Bible's historical world Study word origins and definitions Explore thoughtful questions on key themes Go deeper with optional projects Find the flexibility to fit the time you have ^2. The Source of Truth (1:10-24) ^3. Confirmation of the Truth (2:1-10)^4. Contending for the Truth (2:11-21) ^5. Living by Faith (3:1-14)^6. The Priority of the Promise (3:15-25)^7. The Rights of a Son (3:26-4:11)^8. A Choice of Allegiance (4:12-31)^9. Christian Freedom (5:1-15)^10. Living by the Spirit (5:16-26)^11. Keeping on Track (6:1-10)^12. Focusing on the Eternal (6:11-18 and Review)^^
-Publisher
Embrace Freedom
Are you living in freedom, or do you feel imprisoned? Even Christians sometimes find themselves bound by religious obligations. Writing to the church he had founded in Galatia, the apostle Paul passionately rails against rules and regulations threatening to restrict the Spirit-led freedom God offers.

The same religious sentiments threaten us today. Whether it's pressure to be perfect or guilt over failing, showy spirituality can hem in the Spirit's horizons in our lives. Rediscover the freedom of God's extravagant grace and a faith animated by God's mercy.

LifeChange
LifeChange Bible studies will help you grow in Christlikeness through a life-changing encounter with God's Word. Filled with a wealth of ideas for going deeper so you can return to this study again and again.

Features
Cover the entire book of Galatians in 12 lessons Equip yourself to lead a Bible study Imagine the Bible's historical world Study word origins and definitions Explore thoughtful questions on key themes Go deeper with optional projects Find the flexibility to fit the time you have
-Publisher