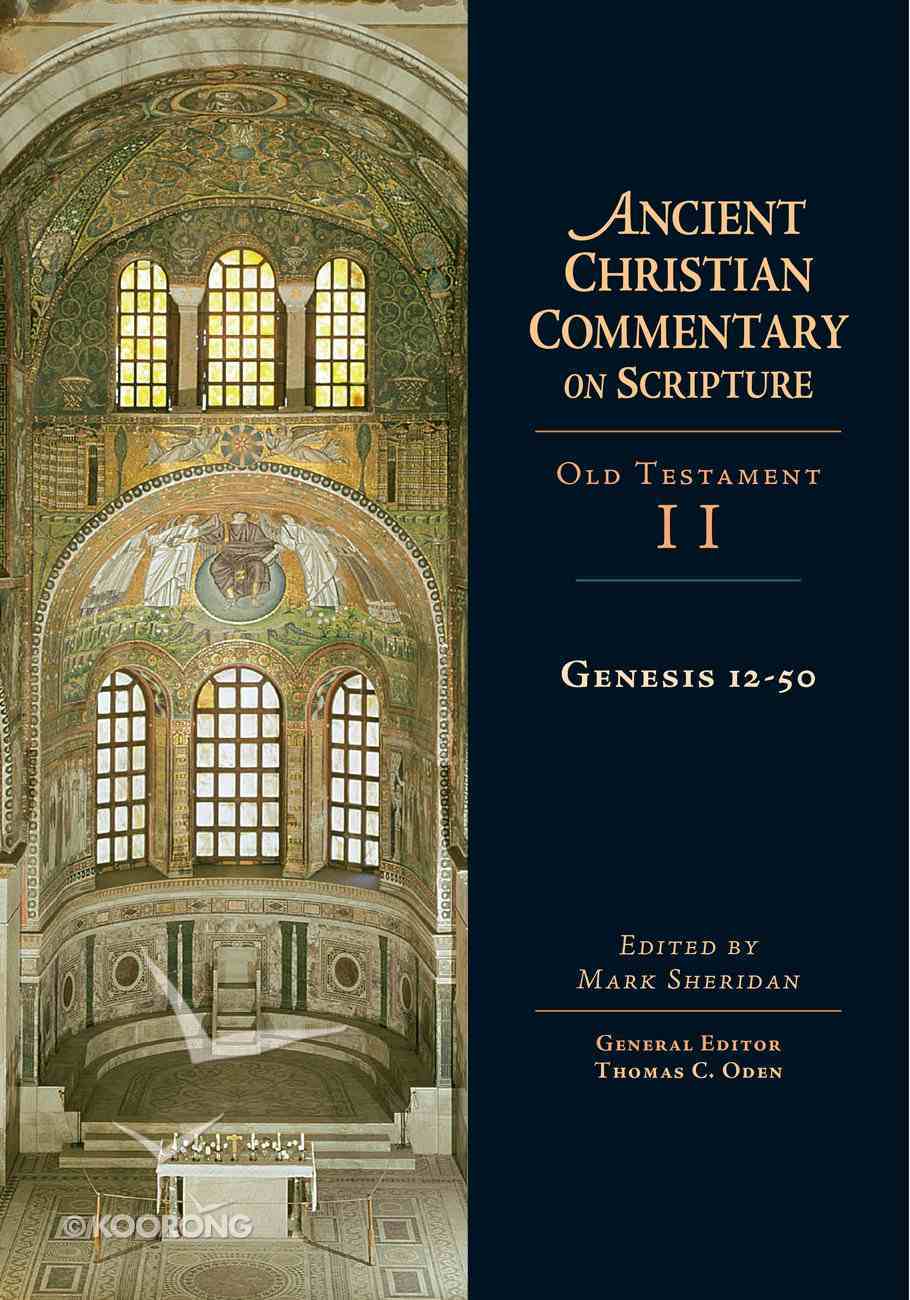 Genesis 12-50 (Ancient Christian Commentary On Scripture: Old Testament Series)
Genesis 12-50 recounts the history of the patriarchs-Abraham, Isaac, Jacob and Joseph. From their mentors Paul, Peter, Stephen and the author of the letter to the Hebrews, the early fathers learned to draw out the spiritual significance of the patriarchal...
Instant download
---
Read using our free app on your tablet or mobile!
---
Free Shipping
for orders over $99.
Genesis 12-50 recounts the history of the patriarchs-Abraham, Isaac, Jacob and Joseph. From their mentors Paul, Peter, Stephen and the author of the letter to the Hebrews, the early fathers learned to draw out the spiritual significance of the patriarchal narrative for Christian believers. The Alexandrian school especially followed Paul's allegorical use of the story of Sarah and Hagar as they interpreted the Genesis accounts. The Antiochene school eschewed allegorical interpretation but still set about to find moral lessons in the ancient narrative. For all of them the events pointed toward the promises of the age to come, the new age revealed in the resurrection of Jesus. Among the principal Greek-speaking commentators included within this volume, readers will find Origen, Didymus the Blind, John Chrysostom and Cyril of Alexandria. Among the Latin-speaking interpreters they will find Ambrose of Milan, Augustine of Hippo, Caesarius of Arles and Bede the Venerable. Ephrem the Syrian is the most commonly cited Syriac-speaking interpreter, while the fifth-century Catena on Genesis provides access to such fathers as Eusebius of Caesarea, Basil the Great, Gregory of Nazianzus, Gregory of Nyssa, Didymus of Alexandria, Epiphanius of Salamis, Irenaeus of Lyons, Eusebius of Emesa, Severian of Gabala and Theodore of Mopsuestia among others. Varied in texture and nuance, the interpreters cited provide a wealth of ancient wisdom, some appearing here in English translation for the first time, to stimulate the mind and nourish the soul of the church today.
-Publisher
Mark Sheridan is a successful trainer of Western Horsemanship horses and riders. He lives in Cave Creek, Arizona. ýLaren Sellers, an equestrian journalist and photographer, is the author of "101 Reining Tips "and "Training and Showing the Versatility Ranch Horse." She lives in Sweetwater, Texas. ý

Genesis 12-50 Recounts The History Of The Patriarchs-abraham, Isaac, Jacob And Joseph. From Their Mentors Paul, Peter, Stephen And The Author Of The Letter To The Hebrews, The Early Fathers Learned To Draw Out The Spiritual Significance Of The Patriarchal Narrative For Christian Believers. The Alexandrian School Especially Followed Paul's Allegorical Use Of The Story Of Sarah And Hagar As They Interpreted The Genesis Accounts. The Antiochene School Eschewed Allegorical Interpretation But Still Set About To Find Moral Lessons In The Ancient Narrative. For All Of Them The Events Pointed Toward The Promises Of The Age To Come, The New Age Revealed In The Resurrection Of Jesus. Among The Principal Greek-speaking Commentators Included Within This Volume, Readers Will Find Origen, Didymus The Blind, John Chrysostom And Cyril Of Alexandria. Among The Latin-speaking Interpreters They Will Find Ambrose Of Milan, Augustine Of Hippo, Caesarius Of Arles And Bede The Venerable. Ephrem The Syrian Is The Most Commonly Cited Syriac-speaking Interpreter, While The Fifth-century <em>catena On Genesis</em> Provides Access To Such Fathers As Eusebius Of Caesarea, Basil The Great, Gregory Of Nazianzus, Gregory Of Nyssa, Didymus Of Alexandria, Epiphanius Of Salamis, Irenaeus Of Lyons, Eusebius Of Emesa, Severian Of Gabala And Theodore Of Mopsuestia Among Others. Varied In Texture And Nuance, The Interpreters Cited Provide A Wealth Of Ancient Wisdom, Some Appearing Here In English Translation For The First Time, To Stimulate The Mind And Nourish The Soul Of The Church Today.
A Guide To Using This Commentary
Abbreviations
Introduction To Genesis 12--50
Commentary On Genesis 12--50
Appendix: Early Christian Wrtiers And The Documents Cited
Biographical Sketches
Timeline Of Writers Of The Patristic Period
Bibliography Of Works In Original Languages
Bibliography Of Works In English Translations
Author/writings Index
Subject Index
Scripture Index
Bestsellers in Old Testament Commentaries