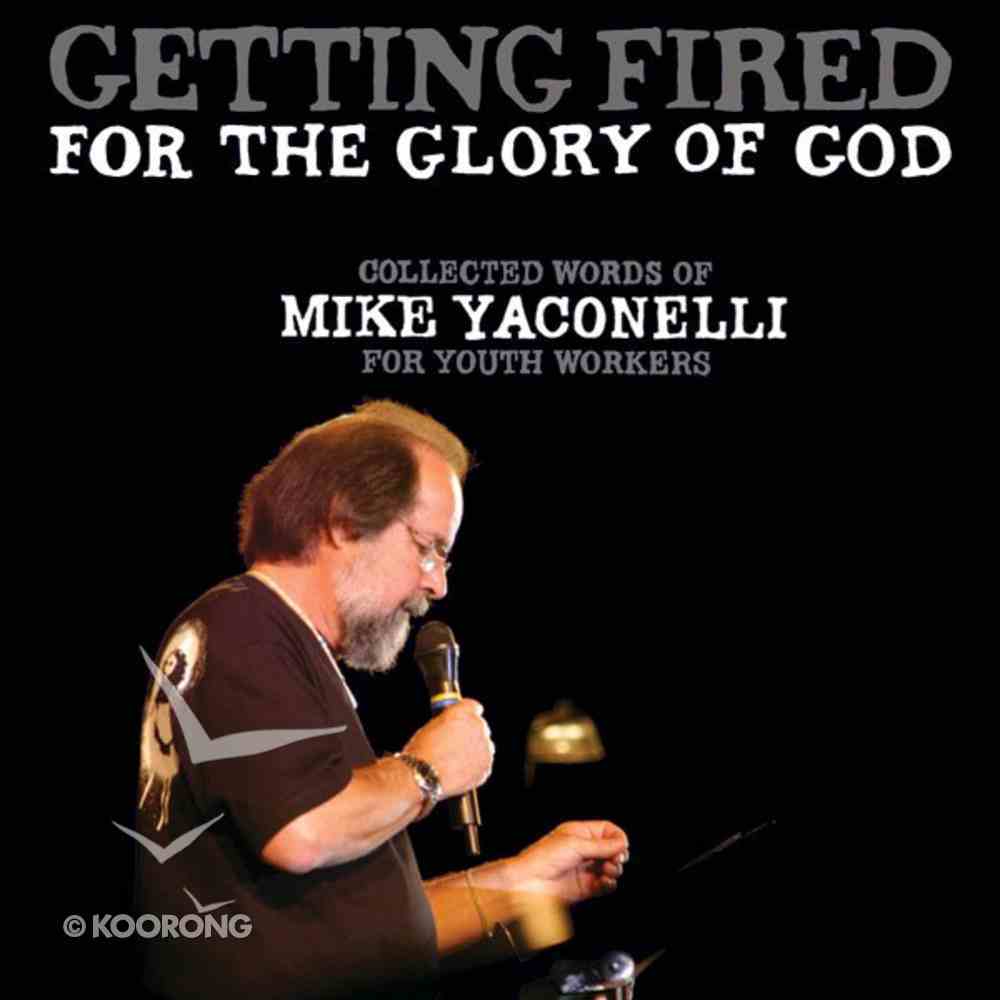 Getting Fired For the Glory of God
Scripture is full of the voices of prophets who convicted, irritated, edified, exhorted, chastised, instructed, encouraged, and proclaimed the Truth. Many followed these prophets; many hated them; some dismissed them; others laughed at them; still others wanted them silenced. The...
Available for immediate download.
---
Free Shipping
for orders over $99.
Scripture is full of the voices of prophets who convicted, irritated, edified, exhorted, chastised, instructed, encouraged, and proclaimed the Truth. Many followed these prophets; many hated them; some dismissed them; others laughed at them; still others wanted them silenced. The same could be said of Mike Yaconelli. Like the prophets of old, Mike was a blend of the sacred and the profane, the outspoken and the insecure, the gentle lamb and the roaring lion. This paradox lives on in his writing and in his recorded words. In Mike Yaconelli you'll discover a bold, passionate, and ultimately prophetic voice reminding us to stay focused on Jesus, to hold life lightly, to walk together as we love kids, and to devote ourselves to an outrageously gracious God who loves our souls into being. If you're in youth ministry today, it's likely that?someway, somehow?Mike Yaconelli played a part in it. Much of the playfulness, creativity, and humility that exist in youth ministry were first nurtured by the life and work of Mike Yaconelli. Reactions to Mike Yaconelli are rarely neutral. He forces you to react, to feel, to think and to question: He loved youth ministry, but at the same time he wanted to dismantle it; he pastored a church yet proclaimed churches to be dull and stifling. He poked fun at powerful Christian celebrities but was disarmingly open about his own pride and weaknesses. Despite founding one of the largest youth working organizations in the world, Mike advocated for a counter-cultural faith that emphasized small over big, few over many, and silent over loud. His words carry all of these contradictions, leaving readers both inspired and frustrated...often at the same time. Years after his death, Christians across the globe still turn to the words of Mike Yaconelli to uncover the divine mischief, the shameless truth-telling, the love of kids, and the passion for Jesus that make youth ministry the irresistible calling he claimed it to be. People turn to Mike Yaconelli not just because of what he wrote, they turn to Mike Yaconelli because of what he aspired to live.
-Publisher
Bestsellers in Youth Ministry