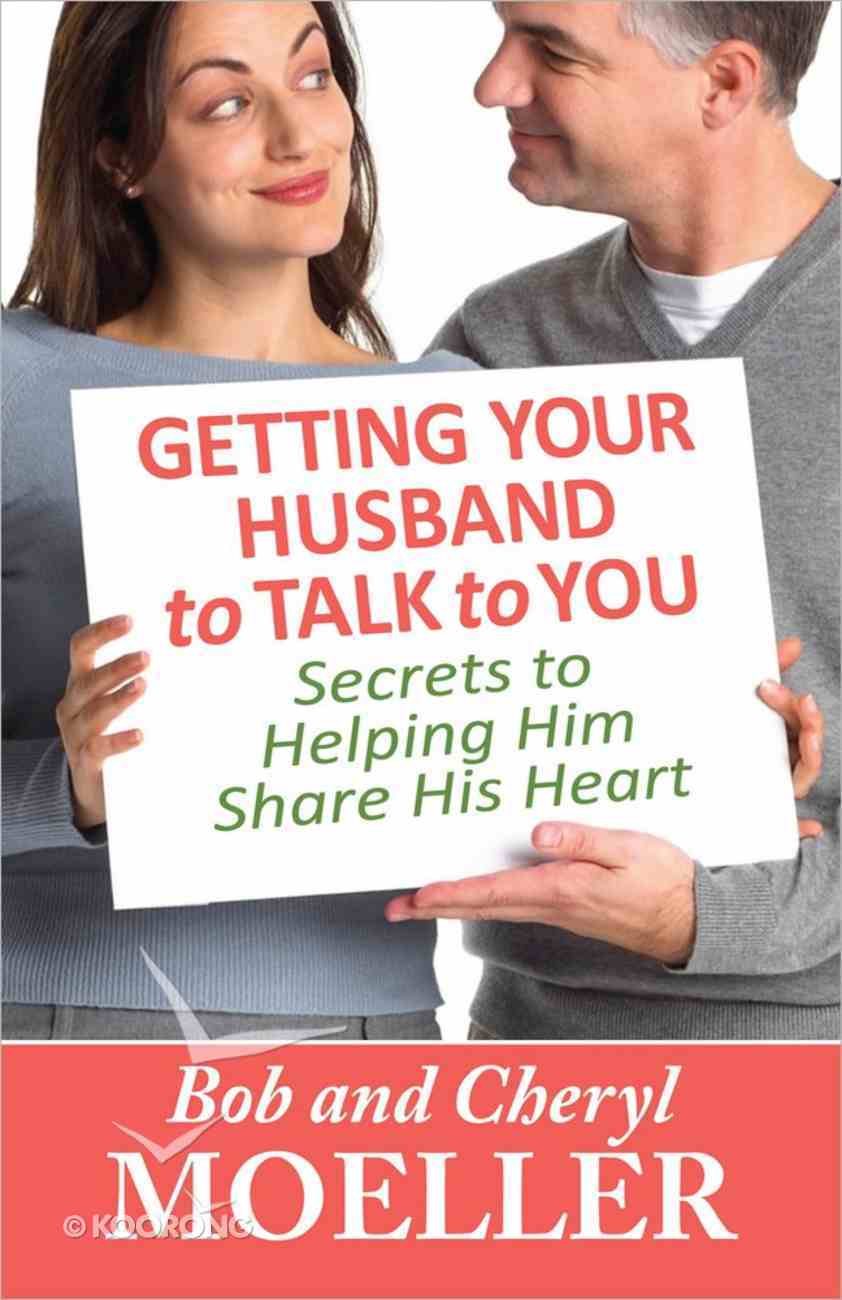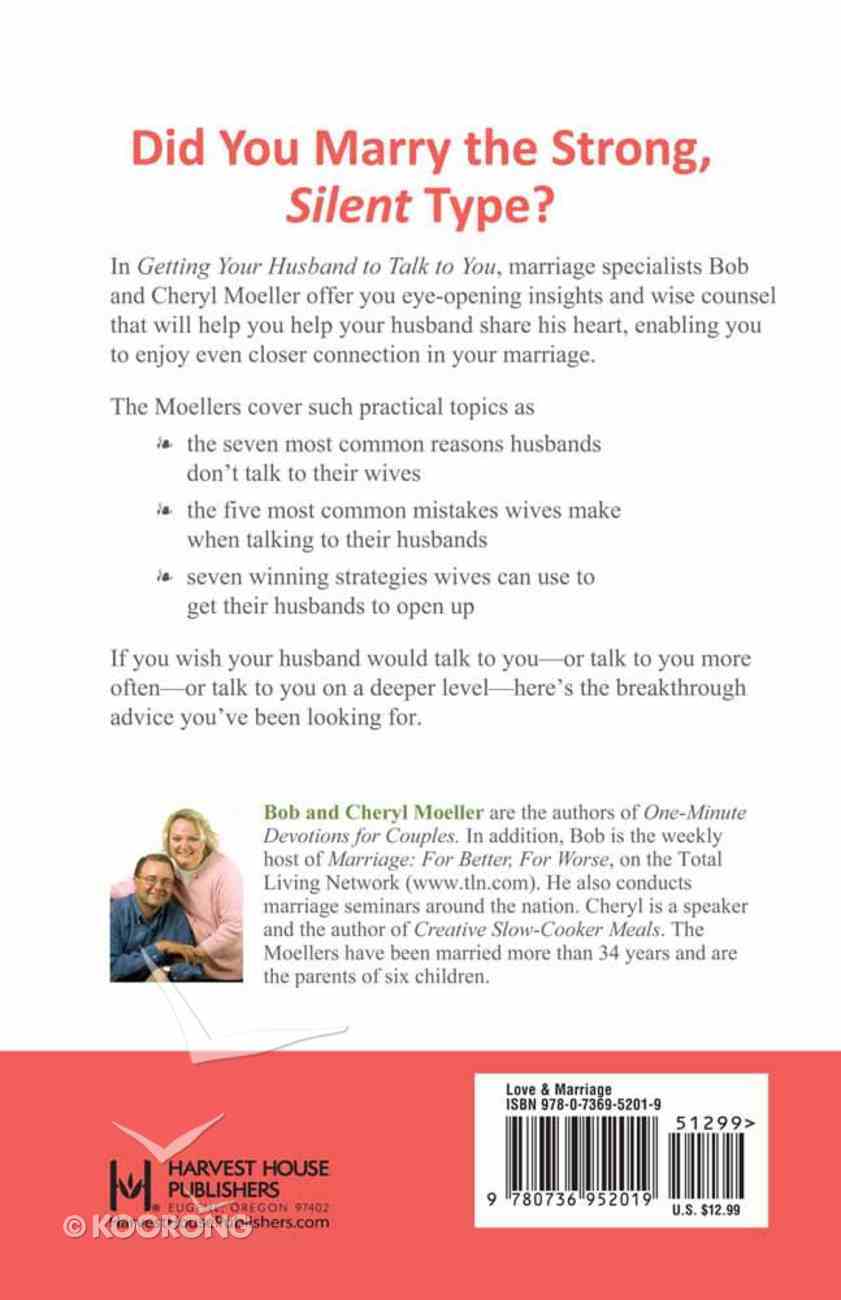 Getting Your Husband to Talk to You
"The only husbands who will not talk to their wives are the ones who do not believe they will be listened to. If your husband believes you will listen to him, he will talk to you." In this eye-opening...
---
Free Shipping
for orders over $99.

"The only husbands who will not talk to their wives are the ones who do not believe they will be listened to. If your husband believes you will listen to him, he will talk to you."


In this eye-opening new book on communication--or its lack--in marriage, Bob and Cheryl Moeller help couples break free from behaviors that hinder heart connections. The book provides for wives such practical insights as

the seven most common reasons husbands don't talk to their wives the five most common mistakes wives make when talking to their husbands seven winning strategies wives can use to get their husbands to open up
In Getting Your Husband to Talk to You, the Moellers offer wise counsel that will help wives empower their husbands to share their hearts, draw closer than ever, and enhance their marriage bond.



-Publisher
Bob Moeller is the weekly host of a nationally broadcast television call-in show, ?Marriage?For Better, For Worse? on the Total Living Network (www.tln.com). He also conducts weekend marriage seminars around the nation. He is author of three books on marriage and has written articles for such publications as Focus on the Family, Marriage Partnership, and Christianity Today. Bob holds a DMin degree from Trinity Evangelical Divinity School. He and his wife, Cheryl, have been married 30 years and are the parents of six children. A
Cheryl Moeller is a seasoned mother and a standup comic. She is also a syndicated columnist with her own blog (www.momlaughs.blogspot.com) and contributes monthly to several online parent websites. Cheryl has coauthored two books on marriage with her husb
Bestsellers in Relationships