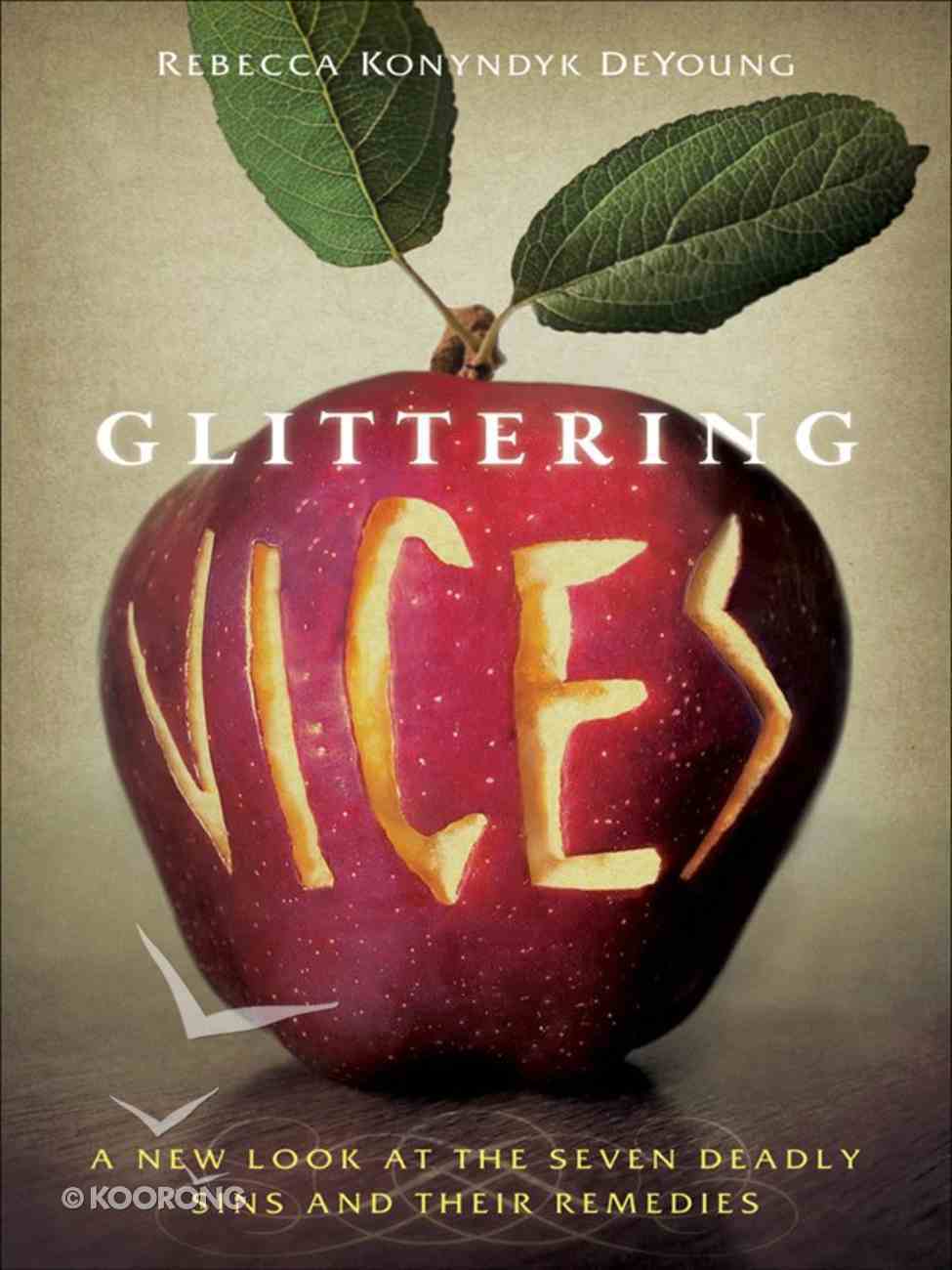 A new look at ancient and enduring Christian moral wisdom on the Seven Deadly Sins, their meaning for today, and possible remedies.Contemporary culture trivializes the "seven deadly sins," or vices, as if they have no serious moral or spiritual implications. ...
Available for immediate download.
---
Read using our free app on your tablet or mobile!
---
Free Shipping
for orders over $99.
A new look at ancient and enduring Christian moral wisdom on the Seven Deadly Sins, their meaning for today, and possible remedies.Contemporary culture trivializes the "seven deadly sins," or vices, as if they have no serious moral or spiritual implications. Glittering Vices clears this misconception by exploring the traditional meanings of gluttony, sloth, lust, and others. It offers a brief history of how the vices were compiled and an eye-opening explication of how each sin manifests itself in various destructive behaviors. Readers gain practical understanding of how the vices shape our culture today and how to correctly identify and eliminate the deeply rooted patterns of sin that are work in their own lives. This accessible book is essential for any reader interested in spiritual disciplines and character formation.

EXCERPT
Very simply, a virtue (or vice) is acquired through practice--repeated activity that increases our proficiency at the activity and gradually forms our character. . . . We often need external incentives and sanctions to get us through the initial stages of the process, when our old, entrenched desires still pull us toward the opposite behavior. But with encouragement, discipline, and often a role model or mentor, practice can make things feel more natural and enjoyable as we gradually develop the internal values and desires corresponding to our outward behavior. Virtue often develops, that is, from the outside-in. This is why, when we want to re-form our character from vice to virtue, we often need to practice and persevere in regular spiritual disciplines and formational practices for a lengthy period of time.The traditional teachings on the seven deadly sins, or capital vices, compiled by Christian luminaries such as Augustine, Pope Gregory I, and Aquinas, offer a strong foundation for recognizing virtues to cultivate and vices to avoid. Unfortunately, contemporary culture trivializes, psychologizes, or even dismisses the seven deadly sins as if they have no serious moral or spiritual implications. Glittering Vices clears that misconception with a brief history of the vices and an informative, edifying chapter on each mortal sin. Through this eye-opening book, readers will be able to correctly identify and resist the deeply rooted patterns of sin that are at work in their lives.

"Glittering Vices is a lucid, historically informed, and well-illustrated exploration of the seven deadly vices. DeYoung's book will unquestionably help teachers, students, and laypersons toward the Socratic and Christian goal of self-examination. This is an invaluable guide for anyone seeking self-understanding, spiritual growth, and philosophical insight."--W. Jay Wood, Wheaton College

"Rebecca DeYoung here gives us an in-depth, informing, and frequently fascinating look at the vices and why they glitter. For the believer, reading her words will become, in and of itself, an act of spiritual formation."--Phyllis Tickle, author of Greed

"This book is a treat for the mind and a tonic for the soul, recovering and refining riches in the Christian tradition almost lost from view. It is not often that one reads a work that is as intellectually deep and sharp as this one, but which is also intensely practical: helping its readers become the persons they were created to be."--C. Stephen Evans, Baylor University

"This lively introduction to the Christian psychology behind the capital vices, or deadly sins, engages contemporary film and fiction even as it sifts the wisdom of Aquinas, Gregory, and Cassian. In DeYoung, the rich tradition of self-examination through the lens of the capital vices has found a contemporary advocate, faithful and wise."--Robert B. Kruschwitz, director of the Center for Christian Ethics, Baylor UniversityRebecca Konyndyk DeYoung (PhD, University of Notre Dame) is associate professor of philosophy at Calvin College in Grand Rapids, Michigan. She wrote the "seven deadly sins" entry for the Encyclopedia of Christianity and collaborated with two of her seminary students to develop a high school/college curriculum on the subject.Introduction
Gifts from the Desert: The Origins and History of the Vices Tradition
Envy: Feeling Bitter When Others Have it Better
Vainglory: Image is Everything
Sloth: Resistance to the Demands of Love
Avarice: I Want It All
Anger: Holy Emotion or Hellish Passion?
Gluttony: Feeding Your Face and Starving Your Heart
Lust: Smoke, Fire, and Ashes
Epilogue
Contemporary culture trivializes the "seven deadly sins," or vices, as if they have no serious moral or spiritual implications. Glittering Vices clears this misconception by exploring the traditional meanings of gluttony, sloth, lust, and others. It offers a brief history of how the vices were compiled and an eye-opening explication of how each sin manifests itself in various destructive behaviors. Readers gain practical understanding of how the vices shape our culture today and how to correctly identify and eliminate the deeply rooted patterns of sin that are work in their own lives. This accessible book is essential for any reader interested in spiritual disciplines and character formation.

EXCERPT
Very simply, a virtue (or vice) is acquired through practice--repeated activity that increases our proficiency at the activity and gradually forms our character... . We often need external incentives and sanctions to get us through the initial stages of the process, when our old, entrenched desires still pull us toward the opposite behavior. But with encouragement, discipline, and often a role model or mentor, practice can make things feel more natural and enjoyable as we gradually develop the internal values and desires corresponding to our outward behavior. Virtue often develops, that is, from the outside-in. This is why, when we want to re-form our character from vice to virtue, we often need to practice and persevere in regular spiritual disciplines and formational practices for a lengthy period of time.
-Publisher
PRODUCT DETAIL
Catalogue Code 

326623

Product Code 

9781441204271

ISBN 

144120427X

EAN 

9781441204271

Department General Books
Category Christian Living
Sub-Category General
Publisher Brazos Press
Publication Date 

Jun 2009

Sales Rank 

73534

Size 

0.66 MB (EPUB)
Bestsellers in Christian Living