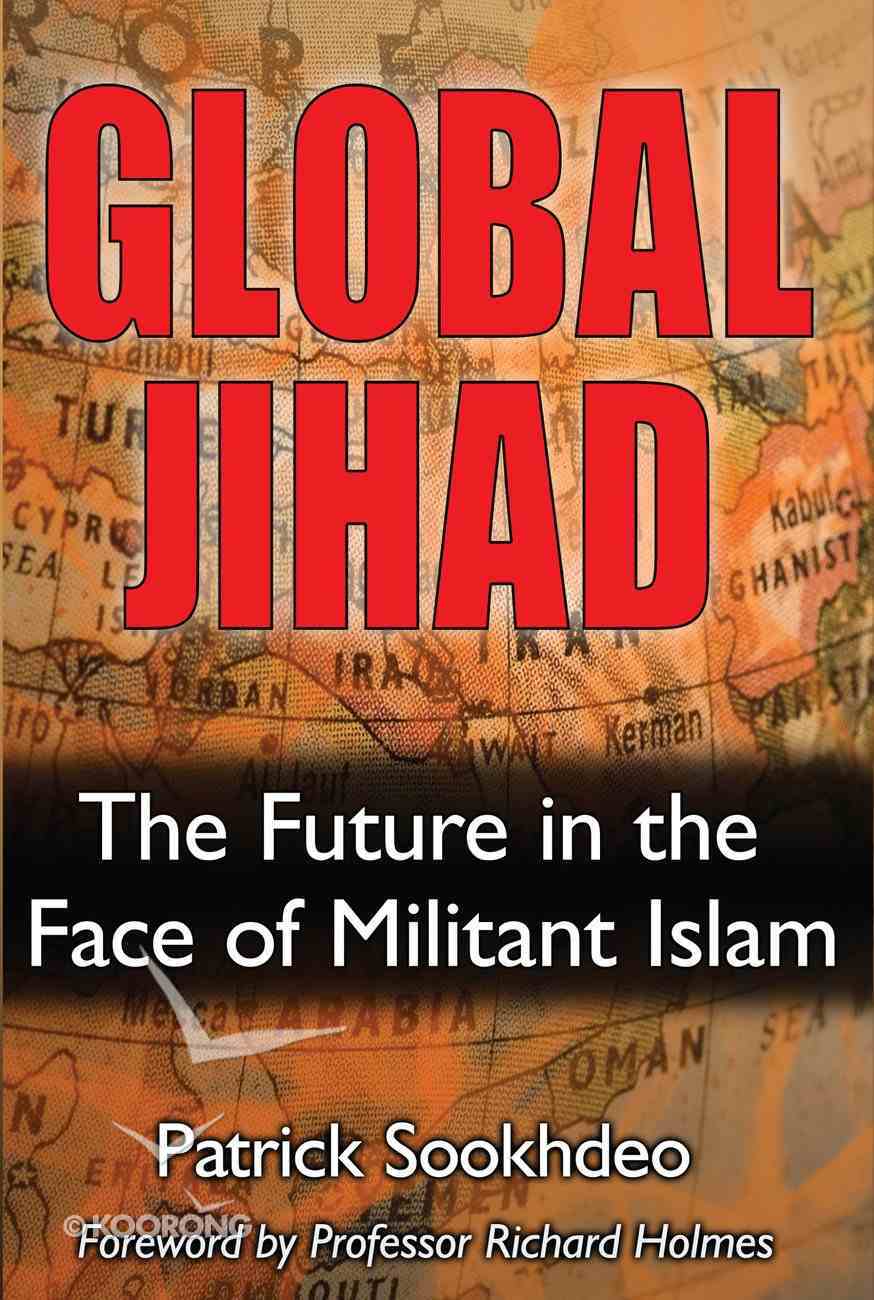 Out of Stock
Available to Order
---
Expected to ship in 7 to 8 weeks from Australia.
---
Free Shipping
for orders over $99.
Patrick Sookhdeo is Director of the Institute for the Study of Islam and Christianity, a Christian research institute specializing in the status of Christian minorities in the Muslim world. Dr Sookhdeo is a well known lecturer and author who holds a Ph.D from London Universitys School of Oriental and African Studies and a D.D. from Western Seminary, Oregon, USA. A
Foreword, Author's Note, Acknowledgements, Introduction, Chapter 1: Some Causes Offered For Islamic Radicalisation And Terrorism, Chapter 2: Sources And Their Interpretation, Chapter 3: Qur'an, Hadith And Shari'a, Chapter 4: Jihad And The Sacralising Of Territory, Chapter 5: The Theology Of War And Empire-building, Chapter 6: Jihad, Eschatology And Messianism, Chapter 7: The Practicalities Of Jihad, Chapter 8: The Islamic Concept Of Peace, Chapter 9: Taqiyya, Chapter 10: History: Muhammad And His Successors, Chapter 11: The Negative Impact Of Islamic Jihad On Vanquished Populations, Chapter 12: Violent Sects And Movements: Past And Present, Chapter 13: The Motivation Of Terrorists And Suicide Bombers, Chapter 14: The Making Of An Islamic Terrorist, Chapter 15: Contemporary Muslim Debate On Jihad, Chapter 16: Muslims Against Violence - Progressive Reformers, Chapter 17: Responses To Islamic Terrorism, Chapter 18: Conclusion, Appendix 1: Traditional Divisions In Islam, Appendix 2: Modern Trends In Islam, Appendix 3: Various Networks Of Radical Islam, Appendix 4: 'bin Laden' Audiotape, Appendix 5: Editorial In Al-masaa ( 2 February 2004), Appendix 6: The Zarqawi Document, Appendix 7: Fighting Terrorism: Recommendations By Arab Reformists, Glossary, Bibliography, References And Notes, Index Of Qur'an References, Index Of Hadith References, Index.
Bestsellers in World Religions