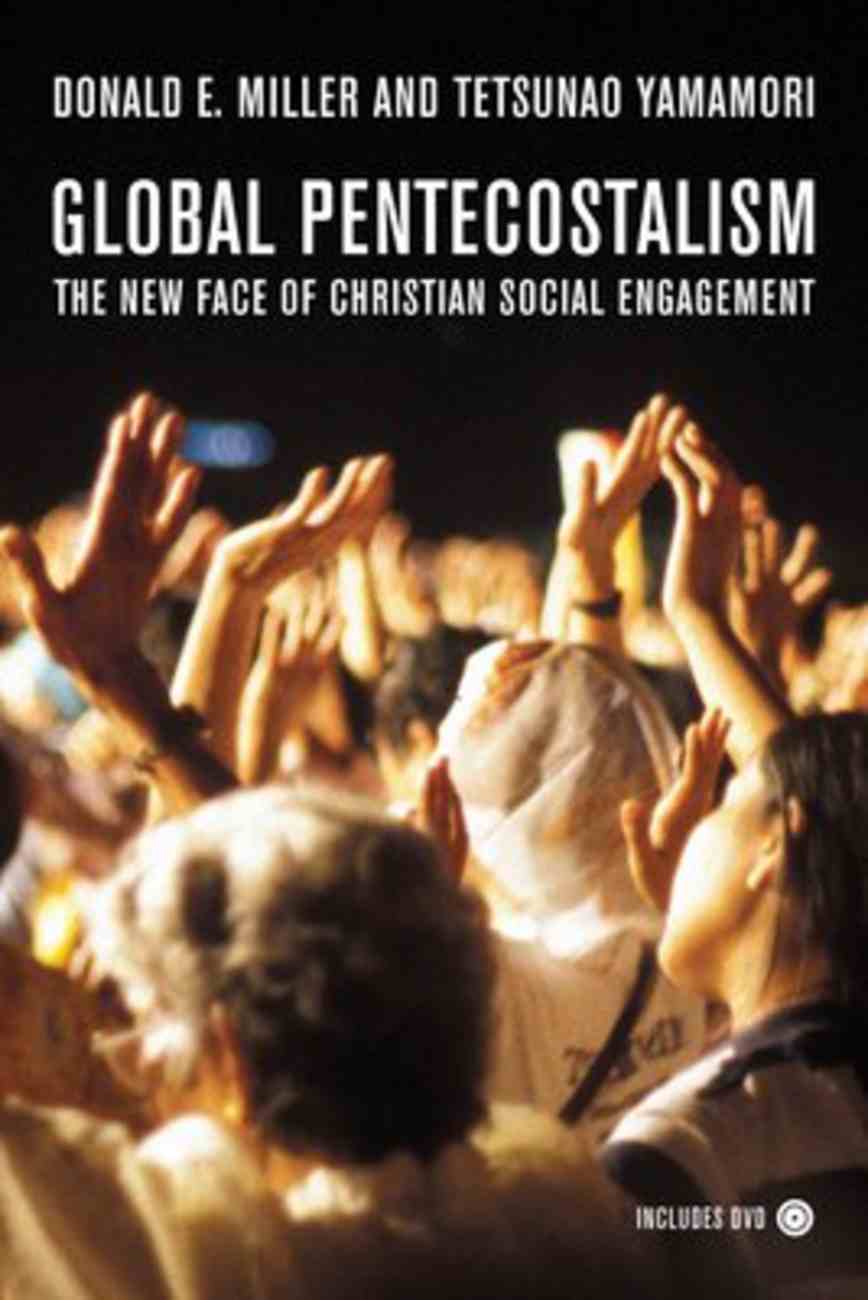 Global Pentecostalism (With Dvd)
"This book is an important contribution. Written in an engaging style and filled with highly instructive material, it provides an impressive picture of what is arguably the most dynamic religious phenomenon of our time: the worldwide explosion of Pentecostalism. Miller...
Out of Stock
Available to Order
---
Expected to ship in 7 to 8 weeks from Australia.
---
Free Shipping
for orders over $99.
"This book is an important contribution. Written in an engaging style and filled with highly instructive material, it provides an impressive picture of what is arguably the most dynamic religious phenomenon of our time: the worldwide explosion of Pentecostalism. Miller deftly reveals how religion is effecting societies and cultures around the globe."--Peter L. Berger, Director of the Institute on Culture, Religion and World Affairs at Boston University "Miller and Yamamori are explorers bringing word to the First World of a large Third World religious development that, until now, has barely broken the surface of our awareness. This book marks the beginning of what will be a large and significant discussion."--Jack Miles, Pulitzer Prize winner forGod: A Biography "Global Pentecostalismis immensely important, informative, and readable. The scope of the research is also amazingly impressive. The simultaneously wide-ranging and yet grass-rootsy empirical data collection provides a truly unique character for the book."--Christian Smith, author ofSoul Searching: The Religious and Spiritual Lives of American Teenagers "Global Pentecostalismis beautifully written and friendly to an audience of practitioners as well as to academic and professional researchers. The empirical research is unprecedented, and the volume will stand alone in the marketplace."--Doug Petersen, Margaret S. Smith Professor of Intercultural Studies, Vanguard University
-Publisher
How and why is Christianity's center of gravity shifting to the developing world? To understand this rapidly growing phenomenon, Donald E. Miller and Tetsunao Yamamori spent four years traveling the globe conducting extensive on-the-ground research in twenty different countries in Africa, Asia, Latin America, and Europe. The result is this vividly detailed book and accompanying DVD, which together contain the most comprehensive information available on Pentecostalism, the fastest-growing religion in the world. Rich with scenes from everyday life, the book and DVD dispel many stereotypes about this religion as they build a wide-ranging, nuanced portrait of a major new social movement. The DVD features footage of Pentecostal religious worship, testimony, and social activism, and includes interviews with Pentecostal pastors and leaders from around the world.
-Publisher
Tetsunao Yamamori was born and educated in Japan and earned a Ph.D. from Duke University. He is the international director for the Lausanne Committee for World Evangelization and president emeritus of Food for the Hungry International.He is the author/editor of numerous books with respect to world poverty including The Hope Factor: Engaging The Church In The HIV/AIDS Crisis, On Kingdom Business: Transforming Missions Through Entrepreneurial Strategies, Serving With The Urban Poor and Penetrating Missions Final Frontier
Acknowledgments Introduction 1. Global Pentecostalism An Emergent Force Within World Christianity 2. Progressive Pentecostals Ministries, Beliefs, And Motivations 3. Building A New Generation Programs Serving Children And Youth 4. Practicing The Faith Transforming Individuals And Society 5. Encounters With The Holy Meeting God In Worship And Prayer 6. Born In The Image Of God Democracy And Upward Social Mobility 7. Organizing The Saints Giving The Ministry To The People 8. The Future Of Progressive Pentecostalism Appendix: List Of Interviews Notes Contents Of Dvd Index
Bestsellers in Spirit-filled Living