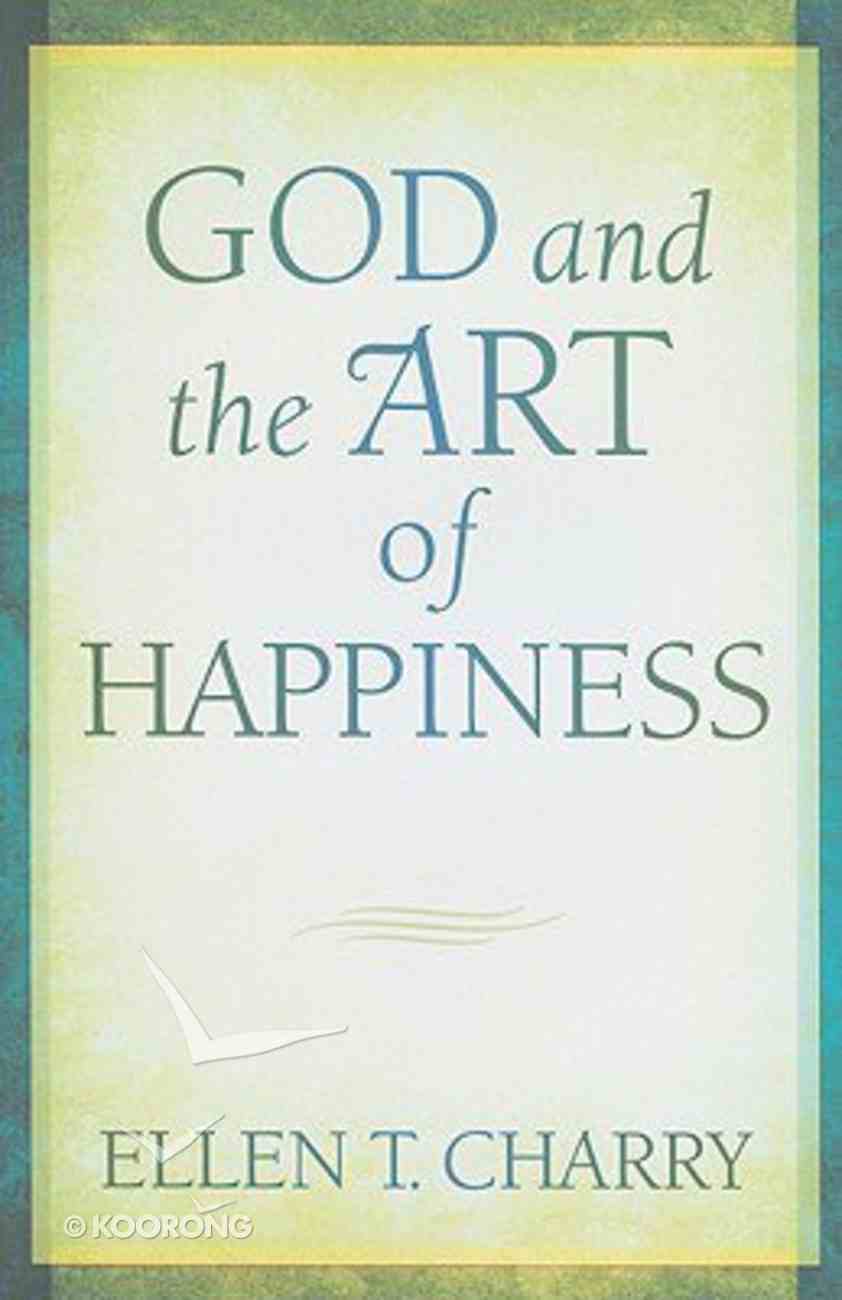 God and the Art of Happiness
Western Christians are generally skittish about happiness, observes Ellen Charry. We hope for future, eternal happiness, but are we really supposed to be happy in the here and now, which so often is a vale of tears? Charry's God and...
---
Free Shipping
for orders over $99.
Western Christians are generally skittish about happiness, observes Ellen Charry. We hope for future, eternal happiness, but are we really supposed to be happy in the here and now, which so often is a vale of tears? Charry's God and the Art of Happiness reviews the history of the theological conversation about happiness and offers a constructive proposal for considering it anew.
^^After a brief introductory look at ancient Greek philosophy, Charry surveys the treatment of God and happiness in classic Christian thought, all the way from Saint Augustine through the eighteenth century. She then explores the biblical vision of happiness in the Pentateuch, Psalms, Proverbs, and the Gospel of John, clearly showing how the Bible encourages the happiness and flourishing that accompany obedience to the Creator - and how God and we are to enjoy and delight in one another.


^^A highly original theology of the Christian life, born out of hope and personal anguish, Charry's God and the Art of Happiness ends with stories that movingly exemplify how true happiness can be found and embraced in real-life situations.^^


-Publisher
Western Christian theology is skittish about happiness. We hope for future, eternal happiness, but we avoid considering happiness in this life as if we suspect such a thing is not allowed. That You May Have Life offers a refreshing interpretation of happiness as a way of life grounded in scripture and the incarnate Christ.
Ellen Charry here reveals how the Bible encourages the happiness and joy that accompany obedience to the Creator, enhancing both our own life and the lives of those around us. This advances the well being of creation, which, in turn, causes God to delight with, in, and for us.
With this original theory of the Christian life, this book will encourage intelligent readers to take part in truly abundant life.
-Publisher
Ellen Charry (Ph.D., Temple University) is Margaret W. Harmon Associate Professor of Systematic Theology at Princeton Theological Seminary. Her interest is in the role of Christian practices and beliefs in the spiritual life. She teaches a Ph.D. seminar in patristic theology, often Augustine's doctrine of God, she serves as an editor-at-large for The Christian Century.


She has authored God and the Art of Happiness with assistance from the Evangelical Education Society of the Episcopal Church. Her other major publications include By the Renewing of Your Minds: The Pastoral Function of Christian Doctrine (Oxford University Press) and Inquiring after God: Classic and Contemporary Readings (Blackwell) and Psalms (Brazos Theological Commentary)