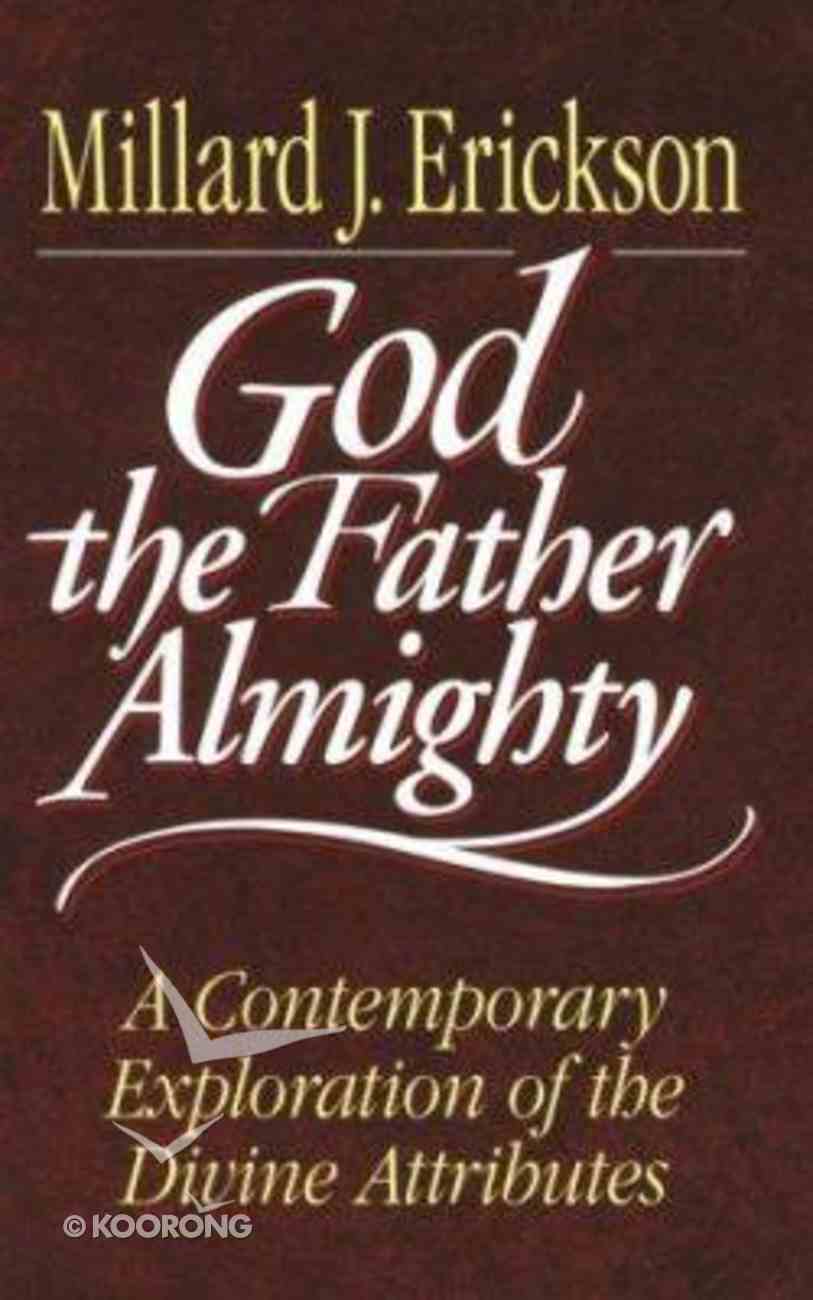 ---
Free Shipping
for orders over $99.
13 Chapters
-Publisher
In the final decade of the twentieth century, writes Millard Erickson, the doctrine of God has reemerged as a focus of theological discussion and debate. With this major new theological treatise, Erickson adds his distinguished voice to the dialogue. In God the Father Almighty Erickson develops a sturdy exposition of the doctrine of God. He first interacts extensively with criticisms brought against the traditional view of God by pluralism, process theology, and free will theism. After evaluating the positive and negative elements in each of these views, Erickson offers a fresh analysis of the attributes of God in light of Scripture and the contemporary scene. Erickson concludes that a proper understanding of God is foundational for both theology and Christian living. In the final analysis, more important than what we know about God will be whether we really know, love, and serve him. God the Father Almighty is a companion volume to Erickson's other theological monographs (God in Three Persons and The Word Became Flesh). These volumes discuss specific issues with more depth and dialogue than is available in the author's standard systematic theology textbook, Christian Theology.
-Publisher
IN
-Publisher
Millard Erickson (Ph.D., Northwestern University) is Distinguished Professor of Theology at Western Seminary, and the author of the widely acclaimed systematics work Christian Theology along with more than 20 other books. He was professor of theology and academic dean at Bethel Seminary for many years. His most recent book is of some importance Who's Tampering with the Trinity? An Assessment of the Subordination Debate, in the light of recent attempts to place the Son in an eternally subordinate position to the Father.