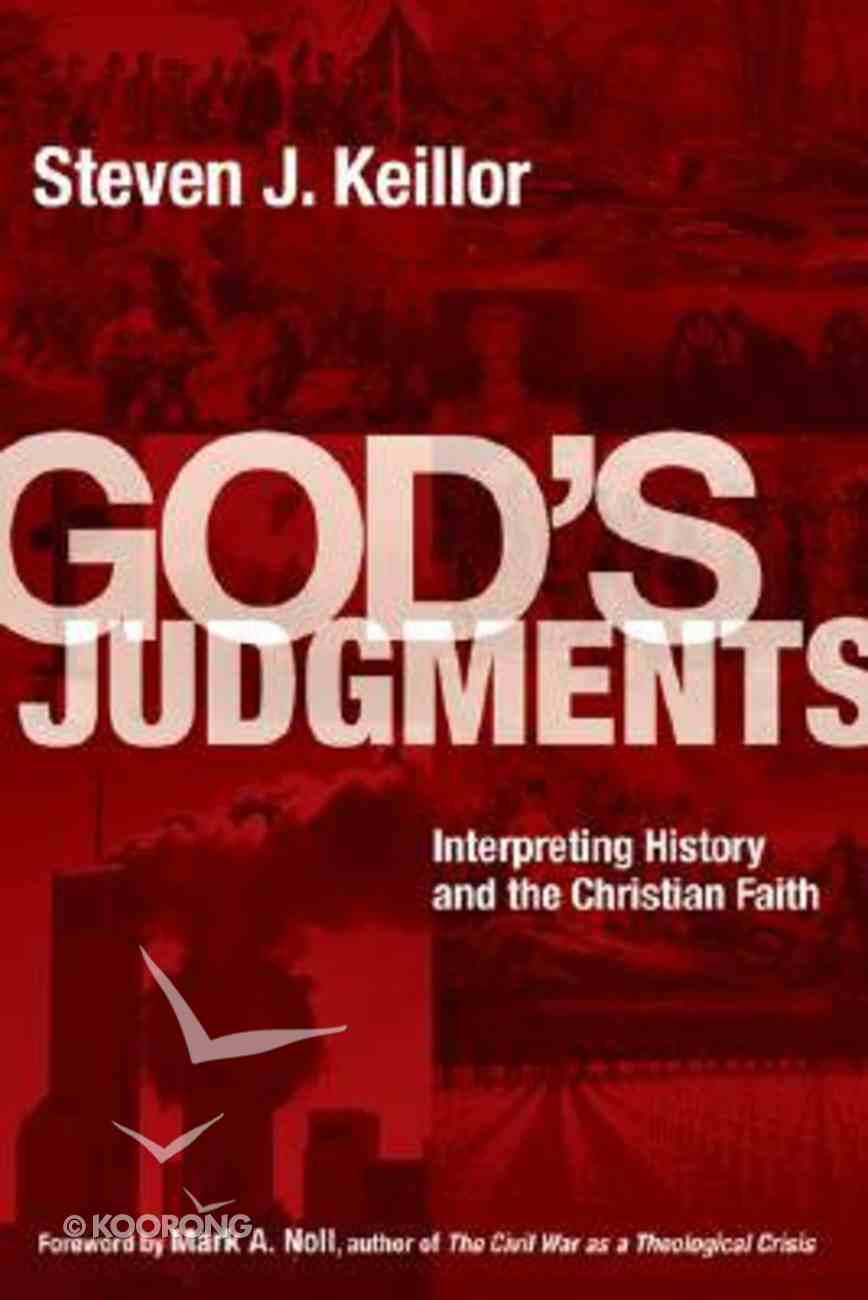 God's Judgements: Interpreting History and the Christian Faith
Steven J. Keillor pursues the thesis that divine judgment can be a fruitful category for historical investigation. In fact, he argues that Christianity is an interpretation of history more than a worldview or philosophy. Grounding his thesis on a study...
Print on Demand
Available to order. Your order will be printed by our Melbourne Supplier. Not available In-Store
---
Expected to ship in 3 to 4 weeks from Australia.
---
Free Shipping
for orders over $99.
Steven J. Keillor pursues the thesis that divine judgment can be a fruitful category for historical investigation. In fact, he argues that Christianity is an interpretation of history more than a worldview or philosophy. Grounding his thesis on a study of God's judgments in both the Old and New Testaments, the author then takes up two events in US history, the burning of Washington in 1814 and the Civil War, to explore and make his case. He concludes by suggesting the relevance of his thesis to some contemporary concerns, including the attacks of September 11. Market/Audience History buffs Students Features and Benefits Noted historian and author of This Rebellious House Makes as his point of departure biblical teaching culminating in the teaching of Jesus on God's judgments Provocative interpretations of two significant events in US history to assess his thesis Demonstrates how significant the notion of divine judgment is for interpreting contemporary situations and events Challenging and perhaps even prophetic for Christian thinking and acting
-Publisher
What do God's judgments have to do with history?Steven J. Keillor presents the bold thesis that divine judgment can be a fruitful category for historical investigation. In fact, he makes the case that Christianity is rightly grasped as an interpretation of history more than a worldview or philosophy. Grounding his thesis first on a study of God's judgments in the teaching of both the Old and New Testaments, Keillor then revisits two prominent events in U.S. history, the burning of Washington in 1814 and the Civil War, to further explore and test his interpretive principle of divine judgment. He concludes by suggesting the relevance of his thesis to some pressing contemporary concerns.
-Publisher
Steven J. Keillor (Ph.D., University of Minnesota) is an indSteven J. Keillor (Ph.D., University of Minnesota) is an independent historian and was previously an assistant professorependent historian and was previously an assistant professor at Iowa State University. He has published several scholarl at Iowa State University. He has published several scholarly books in American history and political biography includiny books in American history and political biography including Grand Excursion: Antebellum America Discovers the Upper Mig Grand Excursion: Antebellum America Discovers the Upper MiC
Foreword By Mark A. Noll
Acknowledgments
Introduction
1. If September 11 Was A Message, Then What Did It Mean?
2. Why September 11 Couldn't Be God's Judgment (or Could It?)
3. Why Is Worldview Thinking Agnostic On God's Judgments In History?
4. What Does The Old Testament Say About God's Judgments?
5. Does The New Testament Render God's Judgment Obsolete?
6. History's Meaning: The Son Of Man In His Descent, Ascent And Return
7. Was The Burning Of Washington (1814) God's Judgment?
8. Was The Civil War God's Judgment For Slavery? (part 1)
9. Was The Civil War God's Judgment For Slavery? (part 2)
10. Why Has Lincoln's Biblical Language Of Judgment Become Incomprehensible To Us?
11. Can We Warn Against Re-engineering Humanity Without Warning Of Judgment?
12. What Is Our Generation's Impending Crisis?
Epilogue
Subject And Name Index
Scripture Index