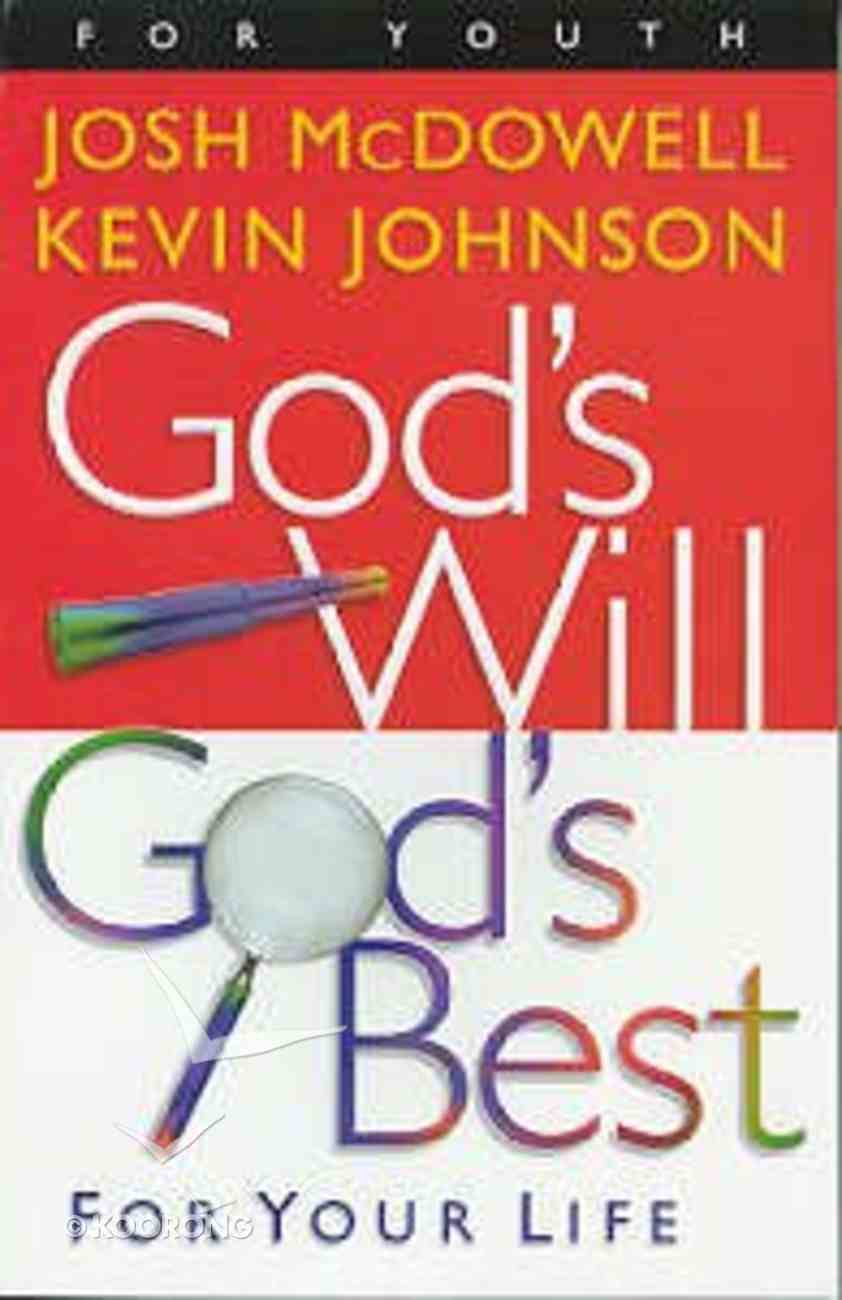 God's Will, God's Best For Your Life
God has made a promise to "give you the desires of your heart" (Psalm 37:4). You can discover how to receive that promise. There's no catch - but there is a [condition, a condition you can't afford to miss. Begin...
---
Free Shipping
for orders over $99.
God has made a promise to "give you the desires of your heart" (Psalm 37:4). You can discover how to receive that promise. There's no catch - but there is a [condition, a condition you can't afford to miss. Begin your journey today by discovering God's Will, God's Best for your life. Your future happiness depends on it. 153 pages, from Bethany
1. Getting Into God's Plan For You^2. I Want To Live Life To The Extreme^3. I Want To Love And Be Loved^4. I Want To Be Surrounded By God's Friends^5. I Want A Meaningful Career^6. I Want The Good Life^7. I Want To Be Close To God^8. I Want My Life To Matter^153 Pages
-Publisher
Do you know the real secret to happiness? Do you know how to fulfill the desires of your heart? True happiness for you no doubt means things like: loving and being loved; surrounding yourself with good friends; experiencing closeness to God; finding a meaningful career; enjoying the good things of life; living a life that truly matters.^^Those are the desires of just about every human heart. "In God's Will, God's Best," Josh McDowell and Kevin Johnson explain that God not only wants you to achieve those things, but He has a specific plan for you to experience each of them. God has made a promise to "give you the desires of your heart" (Psalm 37:4). You can discover how to receive that promise. There's no catch - but there is a condition, a condition you can't afford to miss.^^Begin your journey today in discovering "God's Will, God's Best For Your Life". Your future happiness depends on it.^
-Publisher
Trustworthy guidance for teens on how to be certain of God's will. Unlocks the power of Scripture, prayer, counsel, and circumstances in exploring God's specific plan for an individual's life.
-Publisher
Explains how to achieve true happiness by discovering God's plan for each person, and accepting the conditions that it includes.
-Publisher
Josh McDowell is an internationally known speaker, author, and champion of the 'Beyond Belief' Campaign. He is a travelling representative of Campus Crusade for Christ speaking to more than ten million people in at least 84 countries, including 700 university and college campuses.
Josh has authored or co-authored more than 90 books, including the classic A Ready Defense, Evidence that Demands a Verdict and Answers to Tough Questions


Kevin Johnson is the bestselling author of more than twenty books for youth, including Can I Be a Christian Without Being Weird?; Catch the Wave and the Early Teen Discipleship series. A full-time author and speaker, he served as senior editor for adult nonfiction at Bethany House Publishers and pastored a group of more than 400 sixth through ninth graders at Elmbrook Church in metro Milwaukee. He now pastors Emmaus Road Church in metro Minneapolis,