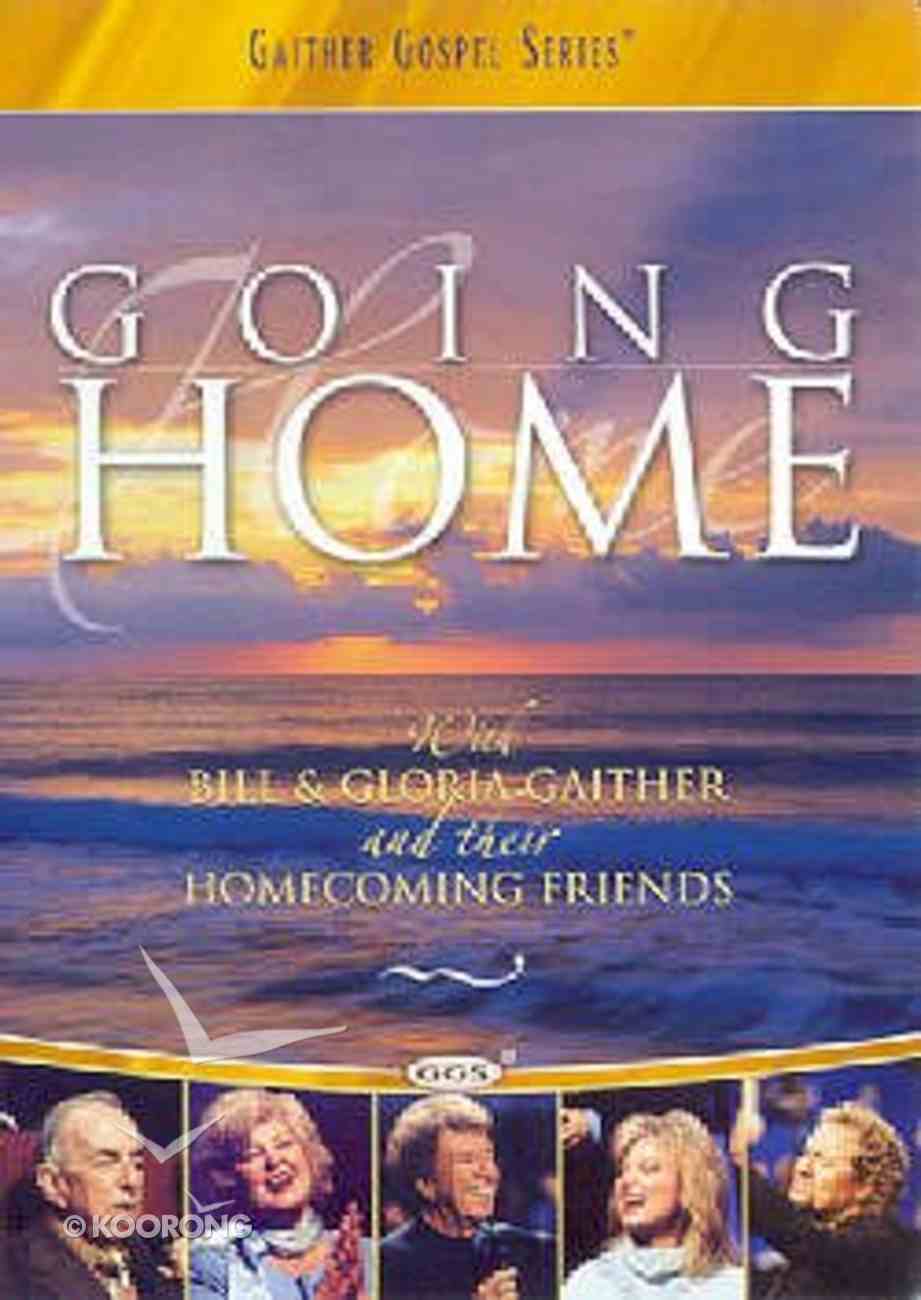 Going Home (Gaither Gospel Series)
---
Free Shipping
for orders over $99.
Going Home (Gaither Gospel Series)
Meeting In The Air
That Glad Reunion Day
Resurrection
Knowing Youll Be There
It Will Be Worth It All
Friends In High Places
John Saw
When He Cometh
When I Get To The End Of The Way
Light Of That City
Prettiest Flowers Will Be Blooming
When All Of Gods Singers Get Home
Hope
How Beautiful Heaven Must Be
Where Well Never Grow Old
Medley Ive Got A Longing To Go
This Is Just What Heaven Means To Me
Going Home
Ive Never Been This Homesick Before
Home Where I Belong
Beyond The Sunset
Gaither Homecoming is the name applied to a series of video/dvd, music recordings and concerts, which are organised, promoted and usually presented by Christian music songwriter and impresario Bill Gaither and team. Bill Gaither is the most successful and most honoured artist in the history of Christian music. In more than 30 years as a composer, songwriter, and producer he received three Grammys, 20 Dove Awards, and the first Gold Record ever awarded to an inspirational album. His "Homecoming Concert" music videos/dvds have sold over 7.5 million copies, and the annual concert tour draws more than half a million fans. Gaither was inducted into the Gospel Music Association Hall of Fame in 1982 and was recently honored as Christian Songwriter of the Century by ASCAP. He lives in Alexandria, Indiana.