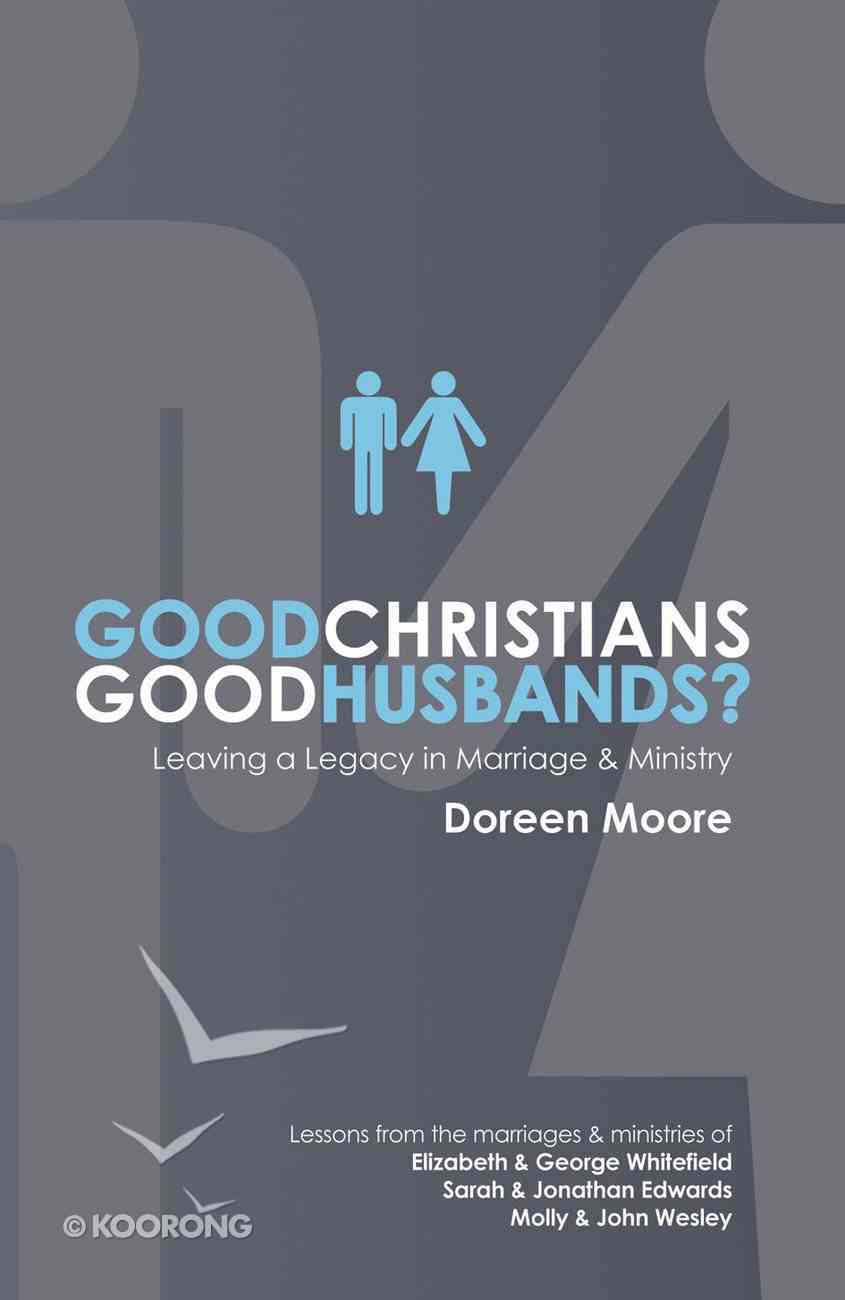 Good Christians, Good Husbands?
Christian leaders have held differing perspectives regarding balancing (or not balancing) family and ministry. This book studies John Wesley, George Whitefield, and Jonathan Edwards who lived during the 18th-Century Revival. All believed one should "spend and be spent" in the...
Out of Stock
Available to Order
---
Expected to ship in 5 to 6 weeks from Australia.
---
Free Shipping
for orders over $99.
Christian leaders have held differing perspectives regarding balancing (or not balancing) family and ministry. This book studies John Wesley, George Whitefield, and Jonathan Edwards who lived during the 18th-Century Revival. All believed one should "spend and be spent" in the work of the ministry, were married and held different perspectives on how to balance the two. Their convictions influenced what their marriages were like and bore fruit whether rotten or ripe. Many men and women today struggle with how God views the relationship between family and public ministry. This book seeks to glean insights from these three men, as well as give biblical guidelines and counsel from some modern day Christian leaders.
-Publisher
This is the inspiring and convicting account of three eighteenth-century Christian leaders (John Wesley, George Whitfield & Jonathan Edwards), all of whom were passionate about glorifying God by serving Him in their generation. They left an enduring and fruitful legacy through their labors and they were also married. How they balanced (or did not balance) their passion for ministry with being married is the subject of this book. This book tells more than just the story of three couples it gives us contemporary lessons too, offering Biblical guidelines and counsel from modern day Christian leaders. Many couples today struggle with how God views the relationship between family and ministry. This book gleans insights from these examples and gives biblical guidelines and counsel from some modern day Christian leaders too. What is the legacy you are leaving in your marriage and ministry? Do you want the answers to these questions: Which comes first? Family or public ministry? What happens
-Publisher
Doreen Moore is a graduate of Trinity Evangelical Divinity School. She lives in Austin, Texas with her husband, Dave, and 2 sons. Prior to seminary, Doreen and her husband were on staff with Campus Crusade for Christ. A
Bestsellers in Relationships