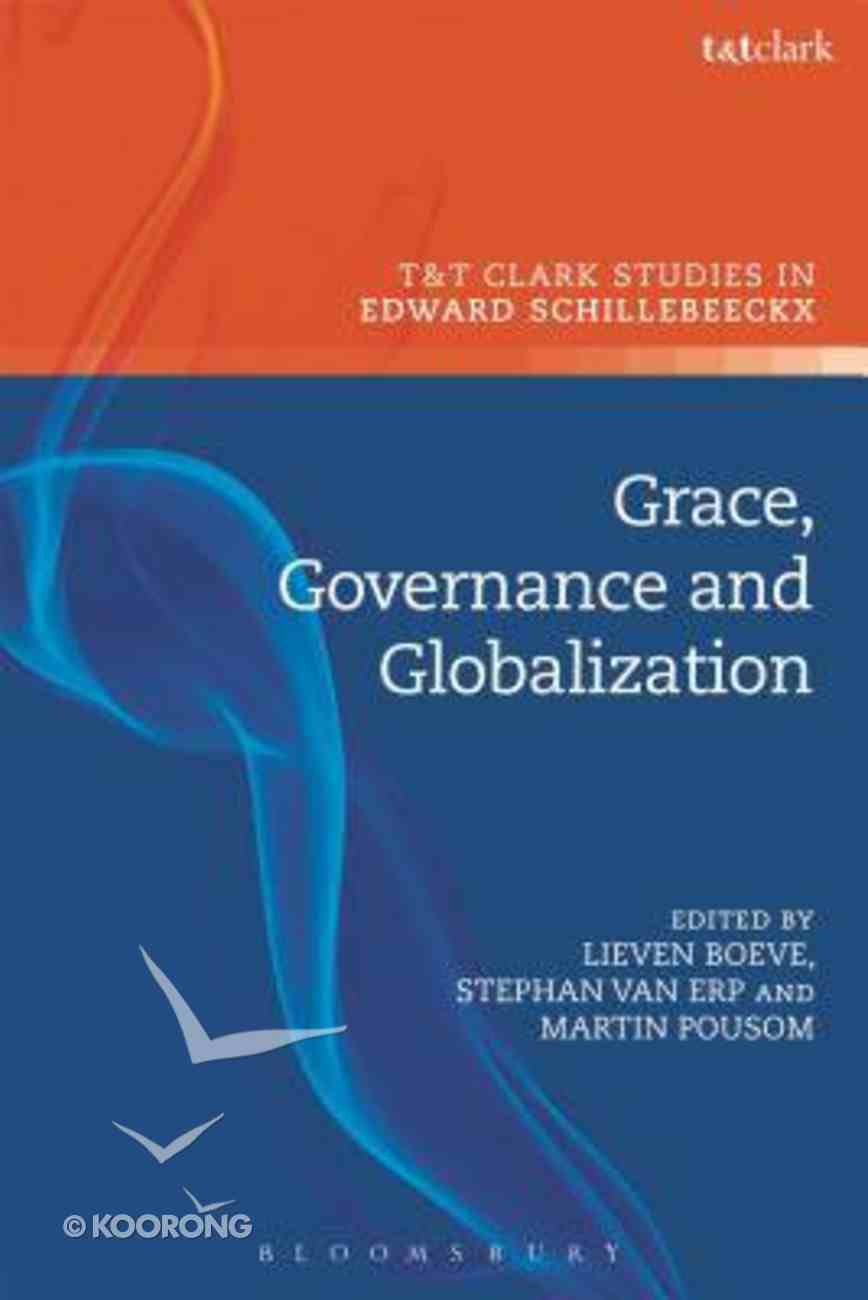 Grace, Governance and Globalization
What role does, could or should theology play in current discussions about our political realities? Is there a place for theological worldviews in the public conversation about policy making? Should theology critically unmask the underlying theological and metaphysical sources of...
Special Order Item
0 Available.
---
Free Shipping
for orders over $99.

What role does, could or should theology play in current discussions about our political realities? Is there a place for theological worldviews in the public conversation about policy making? Should theology critically unmask the underlying theological and metaphysical sources of contemporary politics?


The contributors to this volume reflect on new questions in public and political theology, inspired by the theology of Edward Schillebeeckx. They discuss a variety of theological traditions and theories that could offer substantial contributions to current political challenges, and debate whether theology should contribute to the liberation of communities of poor and suffering people.


-Publisher
List Of Contributors 1. Introduction: The Sacrament Of Public Life Stephan Van Erp, Katholieke Universiteit, Leuven, The Netherlands Part I: Theological Hermeneutics: 'if Politics Isn't Everything...' 2. God Becoming Present In The World: Sacramental Foundations Of A Theology Of Public Life Stephan Van Erp, Katholieke Universiteit, The Netherlands 3. Towards A Hermeneutic For Public Theology: A Conversation With Schillebeeckx And Habermas Sebastian Kim, York St John University, Uk 4. Glimpses Of Schillebeeckx In Asian Theological Hermeneutics Edmund Kee-fook Chia, Australian Catholic University, Australia 5. The Hermeneutics Of Intersubjectivity: A Study Of Theologies Of Homelessness Siobhan Garrigan, Trinity College Dublin, Ireland 6. From Han To Mystical-political Praxis: Intercultural Hermeneutics Schillebeeckx's Soteriology Kevin Considine, Calumet College Of St. Joseph, Usa Part Ii: Christology: 'the Praxis Of The Reign Of God' 7. Speaking Of Jesus Today: Towards An Engaged Systematic Theology Graham Ward, University Of Oxford, Uk 8. Still Revealing Himself: How Jesus' Resurrection Enables Us To Be Public Theologians Erik Borgman, Tilburg University, Netherlands 9. Overcoming Political Nestorianism: Towards A Chalcedonian Politics Aristotle Papanikolaou, Fordham University, Usa 10. Concentrating On Creation: Following Christ In A Context Of Climate Change Martin Poulsom, Heythrop College, Uk Part Iii: Eschatology: 'god, The Future Of Man' 11. Are The Last Things Exclusively Positive? Schillebeeckx's Eschatology And Public Theology Prof. Christoph Hubenthal, Ru Nijmegen, Netherlands 12. 'putting The Facts To Shame': Eschatology And The Discourse Of Martyrdom Michael Kirwan, Heythrop College, Uk 13. Schillebeeckx's View On Eschatology As Public Theology Today Frederiek Depoortere, Ku Leuven, Belgium 14. Afro-pessimism And Christian Hope Vincent Lloyd, Syracuse University, Usa Part Iv: Ecclesiology: 'the Church With A Human Face' 15. Enchantment, Idolatry, And Sacrament: Looking For Grace In The Secular William Cavanaugh, De Paul University, Usa 16. 'things Which Can Be Seen Only By Eyes That Have Cried'. Towards A Political Theology Of Lament Emmanuel Katongole, Notre Dame University, Usa 17. The Church And The Elusive 'public' Elizabeth Phillips, University Of Cambridge, Uk 18. The Church In The Limelight Of The Public Square: An Alternative Community? Annemarie Mayer, Ku Leuven, Belgium Concluding Reflections