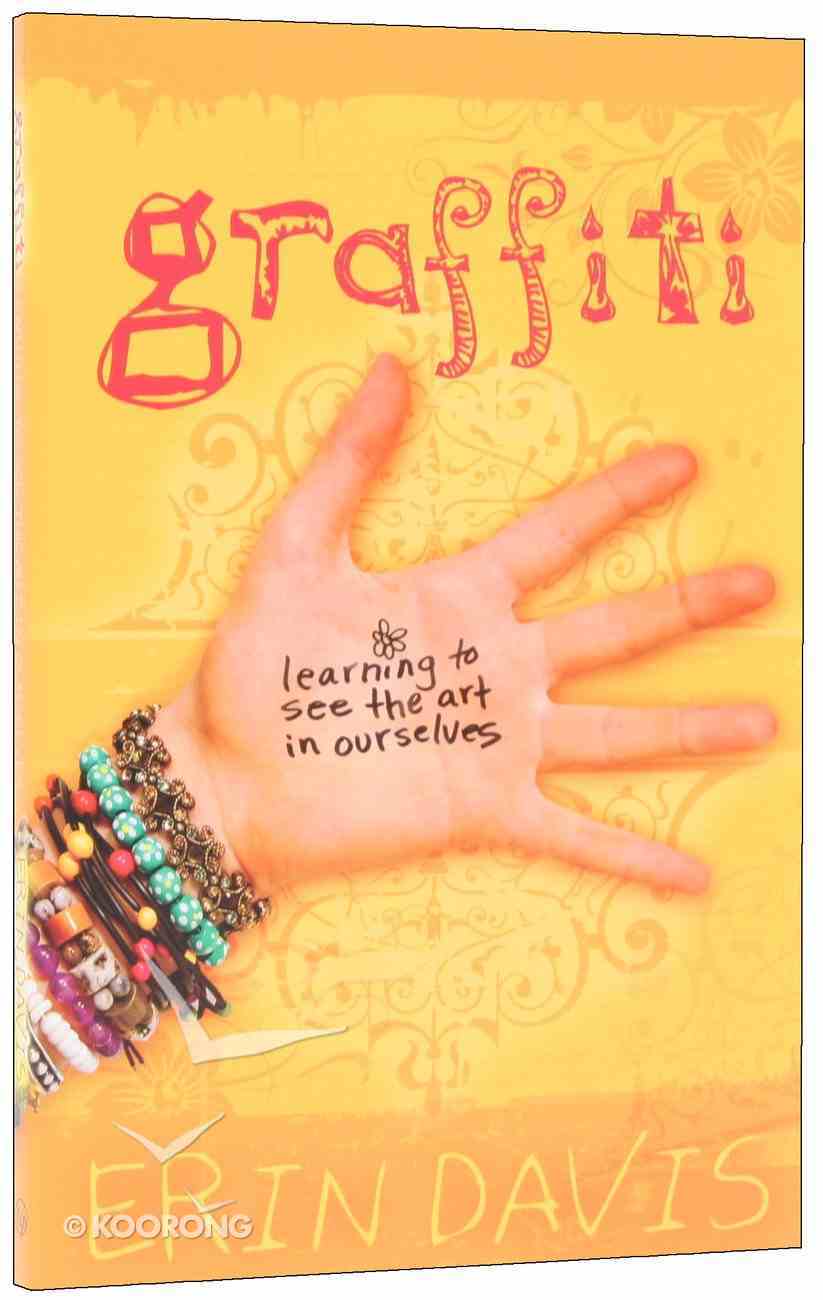 Our culture is driven by a concept of beauty that negatively impacts adolescent girls. The Scriptures are full of assurances regarding our identity in Christ, inherent worth to the Creator, and the secrets to tapping into the source of true...
Out of Stock
Available to Order
---
Expected to ship in 4 to 5 weeks from Australia.
---
Free Shipping
for orders over $99.
Our culture is driven by a concept of beauty that negatively impacts adolescent girls. The Scriptures are full of assurances regarding our identity in Christ, inherent worth to the Creator, and the secrets to tapping into the source of true and lasting beauty, yet girls and young women continue to struggle with their focus on outer beauty. In "Graffiti: Learning to See the Art in Ourselves," Erin Davis applies the language of God's Word on identity, beauty, and worth to the life of a contemporary young woman. In fact, women who have never adequately dealt with this issue will find themselves reviewing their youth, and redirecting their spiritual eyes.
-Publisher
ERIN DAVIS is the founder of Graffiti Ministries, an organization dedicated to addressing the issues of identity, worth, and true beauty in the lives of young women. A popular speaker, author and blogger, Erin has addressed women of all ages nationwide and is passionately committed to sharing God's Truth with others. She is the author of several books including "Graffiti: Learning to See the Art in Ourselves", "True Princess: Embracing Humility in an All About Me World", "The Bare Facts" with Josh McDowell and the "Lies Young Women Believe Companion Guide" with Nancy Leigh DeMoss and Dannah Gr
<div><p>erin Answers: Why <i>graffiti? </i>/8<br><br>1. What I See In The Mirror:<br>insight Into The Heart Of My Struggle /10<br><br>2. The History Of Beauty:<br>who Can Keep Up? /16<br><br>3. Walking On Broken Glass:<br>why What You Think Affects How You Live /26<br><br>4. Laying The Foundation:<br>three Truths About The Body /40<br><br>5. Where Do These Feelings Come From?<br>how Do We Develop A Sense Of Worth? /52<br><br>6. Mixed Messages:<br>sifting Through The Glossy Print /64<br><br>7. Imperfect?<br>join The Crowd: Born To Be Flawed /78<br><br>8. But Why Can't I Look Like She Does?<br>strategies For Winning The Comparison Game /90<br><br>9. The Trouble With Body Image:<br>altered Perspectives And Fun House Mirrors /100<br><br>10. Disordered Eating:<br>finding Balance /112<br><br>11. Taking Aim At Your Enemy:<br>exploring The Spiritual Side Of Our Physical Struggle /124<br><br>12. God's View Of Beauty:<br>finding Hope In The Word /138<br><br>13. Royalty:<br>the King Is Enthralled By Your Beauty /150<br><br>epilogue: Glancing In The Rearview Mirror /162<br><br>notes /164</p></div>