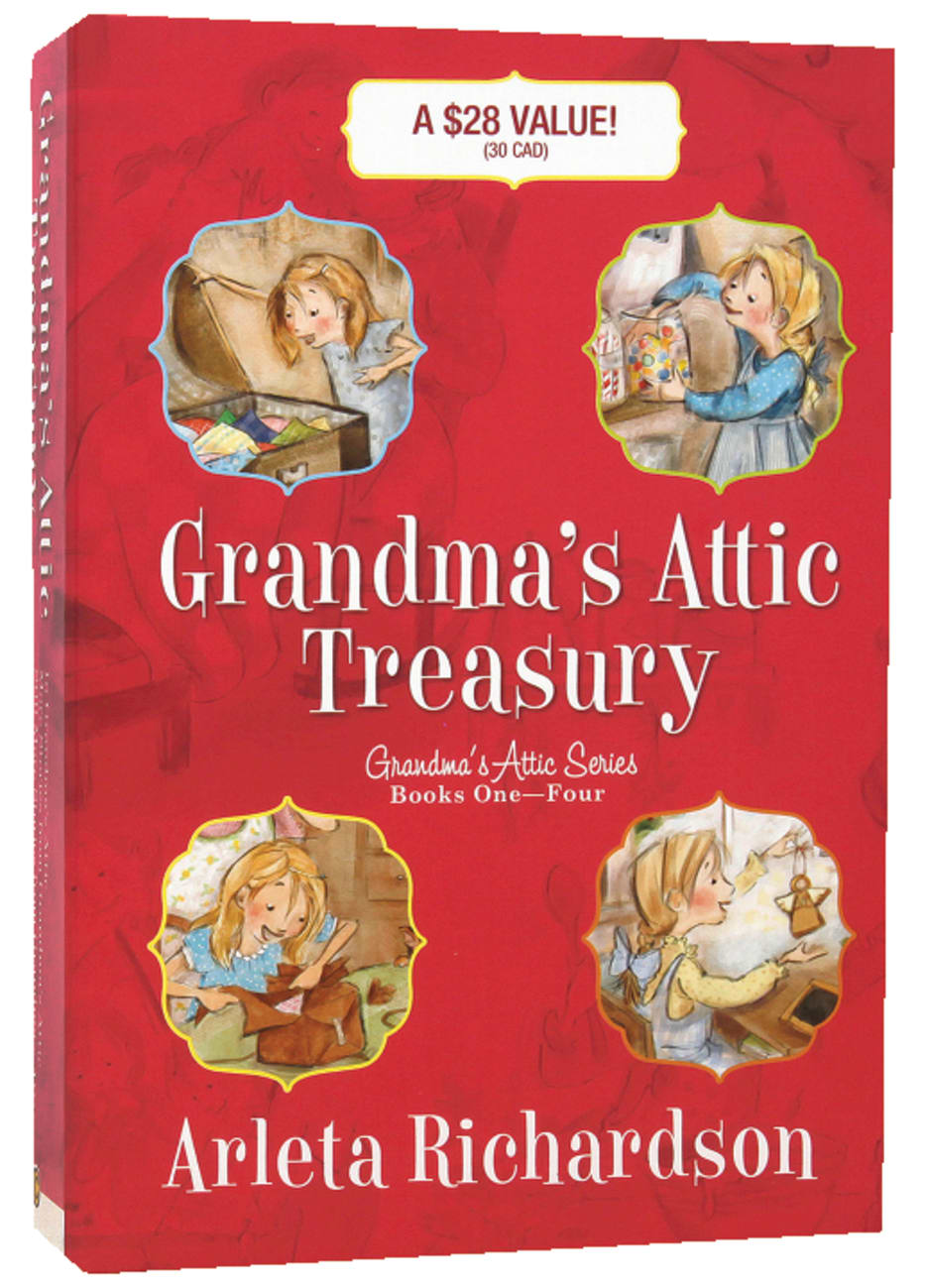 Grandma's Attic Treasury (4 Book Set)
Remember when you were a child - when all the world was new, and the smallest object a thing of wonder? Arleta Richardson remembers: the funny wearable wire contraption hidden in the dusty attic, the century-old schoolchild's slate that belonged
...
---
Expected to ship tomorrow from Australia.
---
Free Shipping
for orders over $99.

Remember when you were a child - when all the world was new, and the smallest object a thing of wonder? Arleta Richardson remembers: the funny wearable wire contraption hidden in the dusty attic, the century-old schoolchild's slate that belonged to Grandma, an ancient trunk filled with quilt pieces - each with its own special story - and the button basket, a miracle of mysteries. And best of all was the remarkable grandmother who made magic of all she touched, bringing the past alive as only a born storyteller could.


Here are those marvelous tales - faithfully recalled for the delight of young and old alike, a touchstone to another day when life was simpler, perhaps richer; when the treasures of family life and love were passed from generation to generation by a child's questions...and the legends that followed enlarged our faith.


- Publisher


Publisher Description


: A $28 value for $19.99! This colorfully packaged boxed set contains the four books from the best-selling Grandma's Attic series. In these refreshed classics for girls ages 8 to 12, Arleta Richardson weaves tales of a simpler time, stories that have touched more than two million lives. A young girl's discovery of her grandmother's keepsakes inspires heartwarming tales of her grandmother's childhood and the lessons learned on a nineteenth-century farm. The set includes: In Grandma's Attic, More Stories From Grandma's Attic, Still More Stories From Grandma's Attic, and Treasures from Grandma's Attic.



Gifted storyteller Arleta Richardson grew up an only child in Chicago, living in a hotel on the shores of Lake Michigan. Under the care of her maternal grandmother, she listened for hours as her grandmother told stories from her own childhood. With unusual recall, Arleta began to write these stories for an audience that now numbers over 2 million. "My grandmother would be amazed to know her stories have gone around the world," Arleta says.



Bestsellers in Confident Readers (Age 8-12)