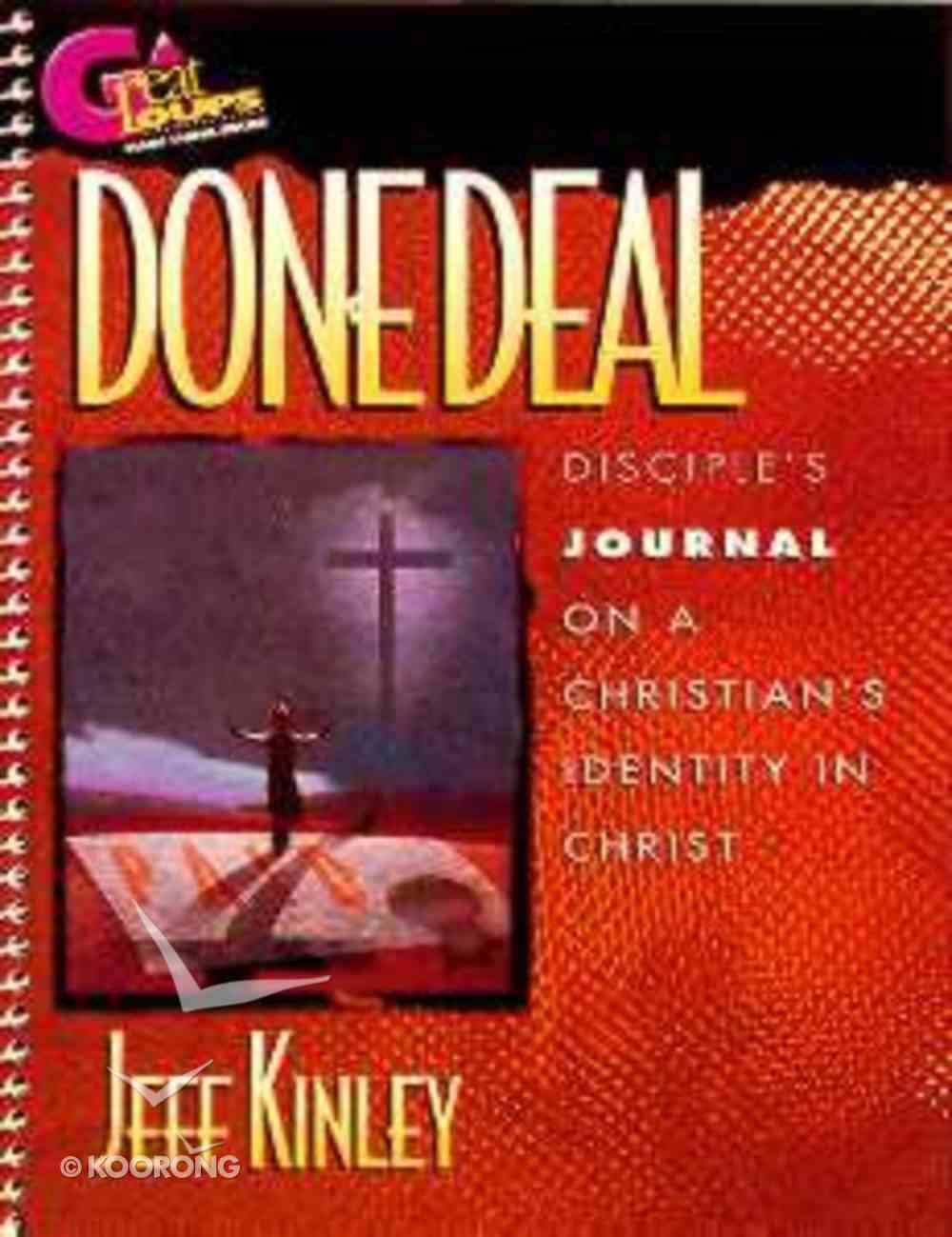 Great Groups: Done Deal Journal
What's the Main Thing in Life? lt;p>The main thing in life is to keep the main thing the main thing. And the main thing is your relationship with Jesus Christ. What is your "identity" in Him? lt;p>These studies will help...
---
Free Shipping
for orders over $99.
What's the Main Thing in Life? lt;p>The main thing in life is to keep the main thing the main thing. And the main thing is your relationship with Jesus Christ. What is your "identity" in Him? lt;p>These studies will help you learn more about who you are in Christ. You'll find answers to questions like these: lt;p>& What does it mean to be created in God's image? amp; How did Jesus reconcile me with God? amp; What is my responsibility to the rest of the body of Christ? amp; How can I be sure of my salvation? amp; How do I grow stronger in Christ? amp; How do I balance my freedom in Christ with my responsibility to others? amp; What does it mean to become like Christ? lt;p>Whether you go through these studies on your own or with a small group, you'll find yourself getting a grip on God's Word like never before. Experience what true disciples have known for years-the life-changing effect of a relationship with Christ is a Done Deal!
-Publisher
"Centered around a journaling process, each book in this series offers 15 studies that emphasize fellowship and spiritual growth. The leader's guides offer helpful Bible background, study insights, icebreakers, and tips on group dynamics."
-Publisher
Bestsellers in Youth Ministry